Khloe Kardashian Claims A Friend Has Been "Stealing" From Her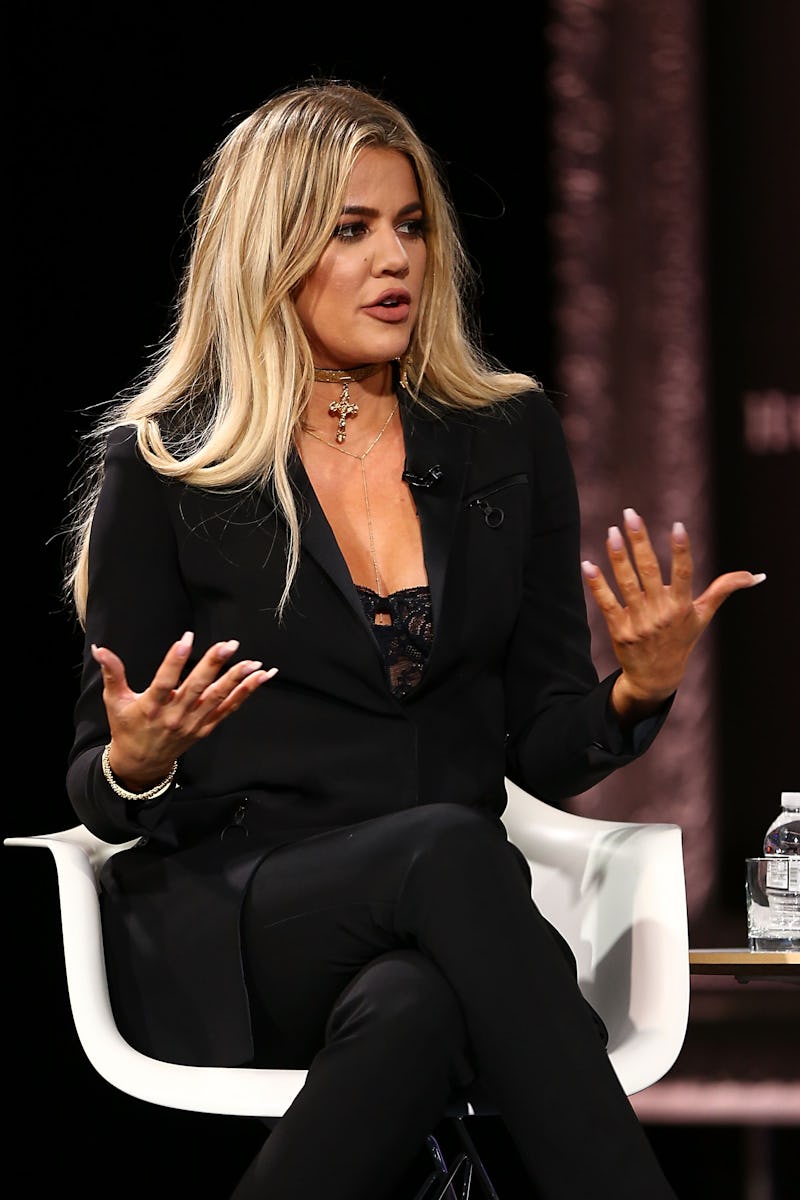 Joe Scarnici/Getty Images Entertainment/Getty Images
Have you ever realized that a friend was taking advantage of you? Well, I have, and it was not a pleasant experience. In a series of cryptic tweets, reality star and denim designer Khloé Kardashian claimed that she, too, has been taken advantage of by a friend who she claims has been stealing from her.
Kardashian asked fans on Twitter for advice about what to do, before clarifying that the "friend" she was referring to was not Malika Haqq — whom many fans assumed the messages were about. No shade to Haqq, but I was under the same impression when I first read Kardashian's tweets. I mean, she's got to be the highest profile friend of Kardashian, and their friendship has been the subject of numerous moments on Keeping Up with the Kardashians. So, when you hear the phrase "a friend of Khloé Kardashian," Haqq is likely the first person you'd think of. Just how if someone mentioned a friend of Kim Kardashian you'd probably think of Jonathan Cheban.
"What would you do if you found out a friend was stealing from you?" Kardashian tweeted on Thursday, June 1. Fasn were quick to reply to Kardashian's question with suggestions to cut off communication with the friend or to have a confrontation. Both of which I could agree with, depending on the specific situation.
"Would you cut off the friendship and let God handle it?" Kardashian continued in another tweet. "Or would you go the legal route?"
Since naturally a lot of people assumed that the friend in question was Haqq, Kardashian quickly posted another tweet with clarification. "No guys! Malika is my sister!" Kardashian explained. "Never ever ever! We ride for life."
Well, I'm definitely glad to hear that things are good between Haqq and Kardashian, but it's too bad if someone in Kardashian's life is stealing from her. Here's hoping that she's able to find some resolve, whatever she decides to do about the situation.