Khloé Kardashian Is Officially No Longer An "Odom"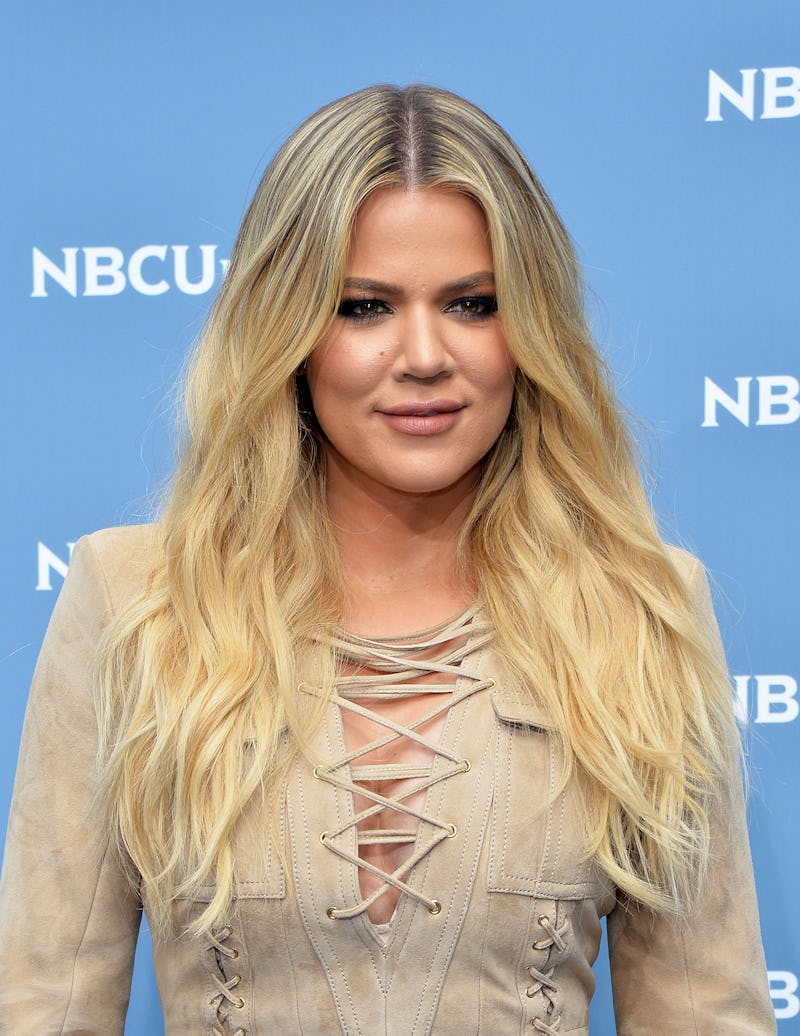 Slaven Vlasic/Getty Images Entertainment/Getty Images
This is one way to celebrate your newly independent life. On Thursday, Kim Kardashian revealed on Snapchat that Khloé Kardashian is no longer an "Odom," and she is officially back to her original name, "Khloé Kardashian." Kim took several snaps, but it most certainly wasn't your typical announcement. The unveiling of Khloé's "new last name" came in the form of a huge cake that was designed after her new license, which of course also doesn't have "Odom" anywhere in sight.
For those unaware, Khloé and Lamar Odom officially got divorced in December 2016 after many ups and downs throughout their relationship. With a divorce usually comes the changing of a last name, which is exactly what the Revenge Body With Khloé Kardashian star did. And, she also celebrated it.
As revealed by Kim in one snap, Khloé's assistants purchased the cake and took the liberty of changing a few key details on the cake license. "Look what Khloé's assistants got for her because she got a new passport," Kim says in the one snap. "Without her old last name. It's her new last name, and look at the weight you guys."
Really, it's not her "new last name," but actually her "old last name" before she got married to Odom. But, semantics. As you can see in the video, her address is listed as "13 Freedom Lane," which of course is a joke, you know, because she is now free of her married name? And, yes, her weight is listed as "Skinny B*tch."
If you're still worried that that is Khloé's real address, Kim took to Twitter Thursday to ensure everyone it is most definitely not. I think they're all smarter than that, don't you? Kim tweeted:
However, Kim assures her followers that her sister's weight actually is "Skinny B*tch." She tweeted, "But Khloe's real weight is really Skinny B*tch."
Kim also snapped Khloé blowing out the candles, which didn't really go as planned. It takes her forever to blow them all out and she owned it, too. "I'm not as good at blowing as I thought," Khloé says in the snap.
And now you can refer to Khloé as "Khloé Kardashian" like you probably have already been doing since, well, forever.