Kim K's New Manicure Makes Us Nervous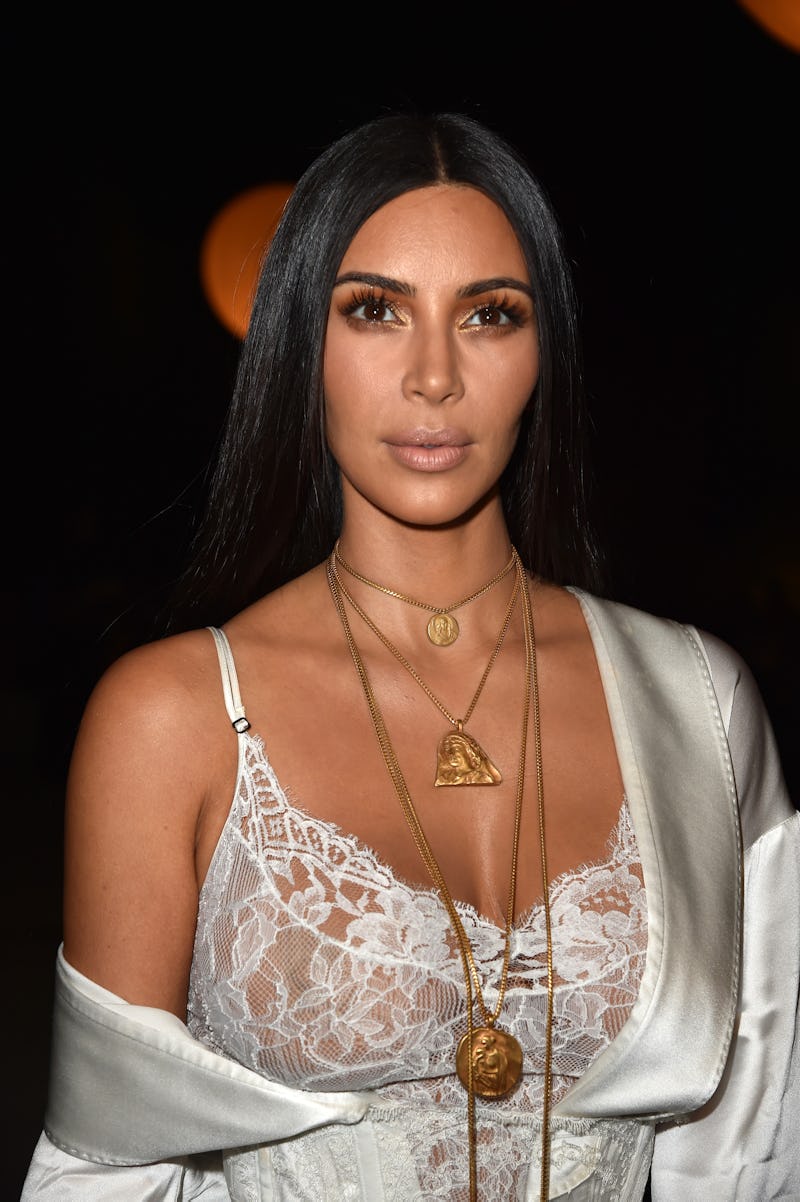 Pascal Le Segretain/Getty Images Entertainment/Getty Images
Kim Kardashian is officially back on the social media scene, and from the instant she came back by posting images of her adorable family, fans have been ecstatic. Now, Kim Kardashian's pierced nails are what's making headlines for their fierce appearance, but they're also making people do a double take because of how incredibly impractical they are. The seemingly false nails with gold hoops pierced through may look cool and may be great for a runway, in real life, it's going to have people asking, how she even function?
The easy answer is that critics of Kim Kardashian will say that the nails are indicative of the fact that she probably has people doing everything for her, and while that's truly valid criticism, let's be honest, the nails are probably for a photoshoot. With two little kids running around at home, it's hard to believe that these nails would last very long. One tug on a hoop from baby Saint, and it's bye bye pierced manicure, and hello to what's probably a heck of a lot of pain.
Despite the impracticality, though, the look is still peak Kim Kardashian. Actually, because of the impracticality, it's peak Kardashian, and it's hard not to love the absurdity of it.
While it's true that Kardashian probably can't function with the nails, in a Snapchat story posted prior to that of the manicure, fans shaw Kardashian in a makeup chair with "Secret Project" written on the image. If I had to guess, the names are specifically for whatever it is Kardashian may be working on at the moment.
The Kardashian claws are practically famous at this point anyway. Between Kim Kardashian's previous Kimoji manicure to Kylie Jenner's every evolving acrylic nails, fans are always curious what nail art the women of the Kardashian and Jenner clan are featuring next. Not to mention Jenner has her own line of polish with brand Sinful Colors.
Could pierced nails be the next big thing, then? Somehow, I find it doubtful, but the look is super edgy, and if I had to guess, so is whatever Kardashian's next project. Looks like we'll all just need to wait to see the pierced nails again when the project debuts.