How Kim Kardashian Says Her Entire Life Changed After The Paris Robbery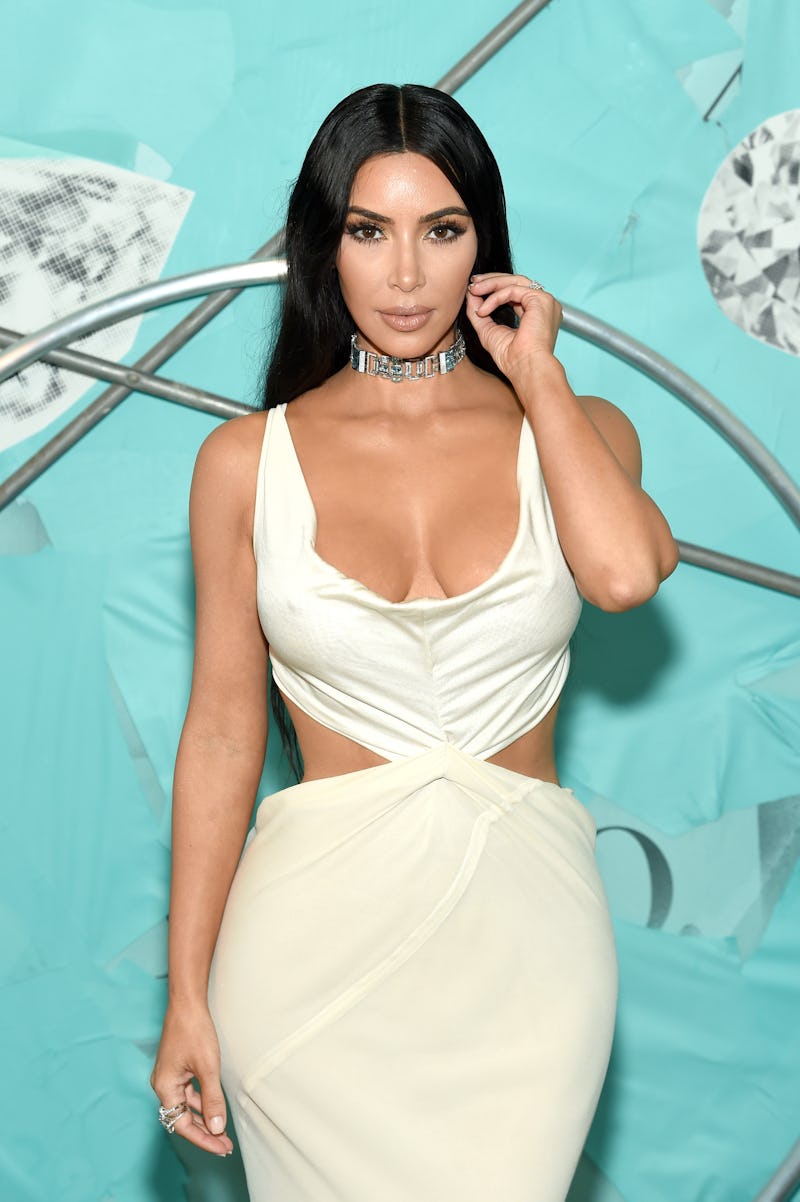 Dimitrios Kambouris/Getty Images Entertainment/Getty Images
It's already been more than two years since Kim Kardashian was robbed at gunpoint in her hotel in Paris, and now, she's speaking out again about the impact it had on her life. During an appearance on Sunday's episode of The Alec Baldwin Show, Kardashian opened up about how the robbery has changed her and the way she lives her life. Although it was obviously a horrifying experience for her and her family, Kardashian said that it did inspire her to make some positive changes.
On Oct. 2, 2016, Kardashian was in her hotel during Paris Fashion Week when she was reportedly held at gunpoint, as robbers stole more than $10 million of her jewelry — a moment she's spoken about several times since, including rehashing that night on a previous episode of Keeping Up With The Kardashians. And while talking to host Alec Baldwin this week, Kardashian is sharing how she feels about that night now that more time has passed.
According to E! News, Kardashian told Baldwin that "my life has changed a lot in the last two years," opening up about the emotional effects it's had on her now that she's had time to reflect on the incident.
Kardashian said:
"For a good year, I almost lost myself. I was never depressed, but I wasn't motivated to get up and work like I used to. It shook me. There was a lot of me that measured who I was by how much I had. I thought, 'Oh, I'm worth so much.' That needed to change in me."
It does seem like Kardashian has made major changes in her home and her life because of that. On KUWTK, she's frequently open about how she no longer wears a lot of jewelry when she's out in public, and in January, a report surfaced from TMZ claiming that Kardashian's house is jewelry-free as a security measure.
She also told Baldwin that she felt "grateful for the experience," because of the ways the robbery has changed her life in the two years since it's happened.
"Even though it was horrific and I wouldn't wish it upon anyone, it really did deeply change me to where now I feel like I can get back to myself," she explained. "I felt like I was living in a bubble, and that opened me up to so much."
And it's not just the way she lives her life that Kardashian has changed — it's also her social media presence. As she told Baldwin, she has 24-hour security in case something goes wrong, and when it comes to posting on the internet, she waits to share where she was that night until she's left.
"If I want to video something, I'll save it and post it when I leave," she said.
Although so many things are different about the way Kardashian has lived her life, it's good to hear that she seems to have made peace with something as horrific as her robbery. These days, she seems so happy, and that's what truly matters.