Kim Kardashian Responds To Rumors She Was Attacked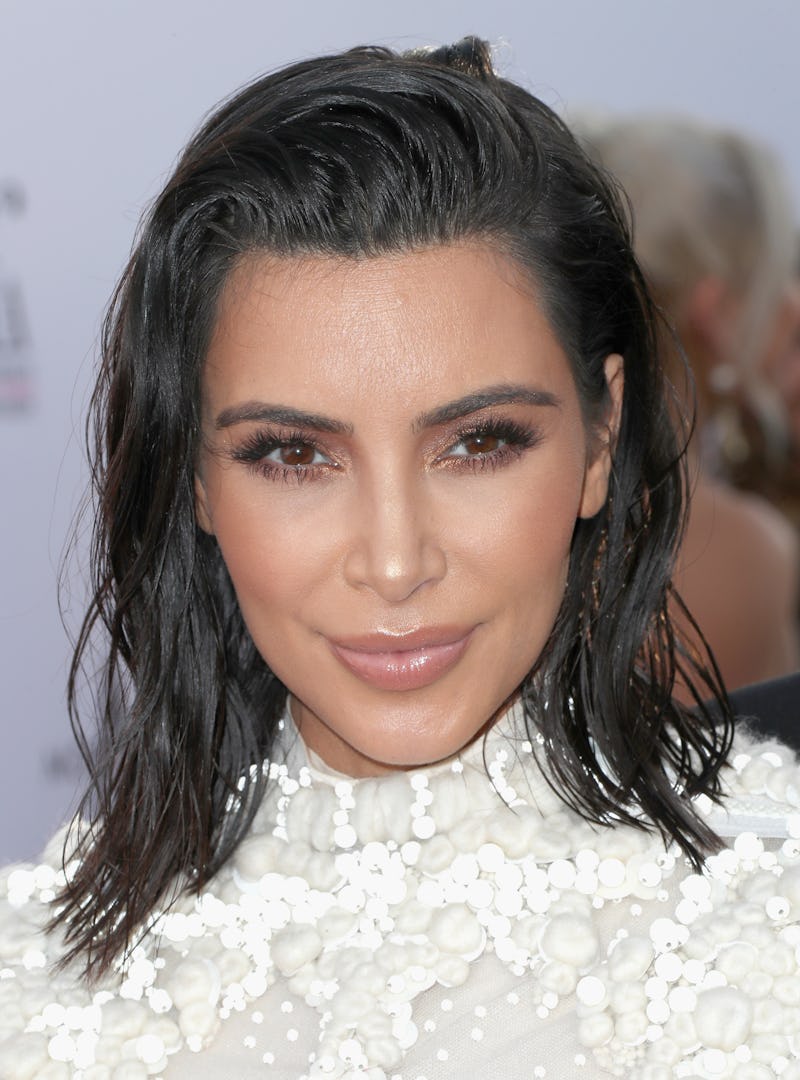 Frederick M. Brown/Getty Images Entertainment/Getty Images
Kim Kardashian has definitely had a rough time over the last several months, but don't worry — she isn't facing another bout of bad luck. Over the weekend, reports began to surface that claimed the 36-year-old had been assaulted outside a restaurant in LA, but now, we know those rumors aren't true. On Sunday night, Kardashian denied rumors she'd been attacked, and from the sound of her tweets, she definitely doesn't want any of her fans to worry.
According to Us Weekly, the whole thing started when X17 reported Kardashian had been attacked outside of Mr. Chow, along with photos that made it seem like she was having some kind of altercation with an unidentified man. In the report, the site claimed that the man allegedly touched her breast and began breathing in her face, and that when Kardashian could finally make it back to her car, she was "visibly shaken" and in shock. Sounds scary, right?
Not exactly. Fortunately, the way that report said things went down isn't what actually happened, and as soon as Kardashian found out about it thanks to longtime friend Jonathan Cheban, she shared her side of the story on Twitter — which is much less exciting, but still proves she's totally safe.
As Kardashian tells it, the story of what happened is actually not a story at all. Apparently, a guy almost bumped into her but ended up running into a parking meter instead, which sounds painful. See, everyone? No big deal!
With the story of her robbery last October only recently coming to light on Keeping Up With The Kardashians, her actual attack has been making headlines once again. It would be horrifying if she had to face something like that again, so after that ordeal, it's particularly good to hear that this story isn't true.
Kardashian deserves a totally uneventful 2017, so as a fan, I'm hoping that someone almost walking into her is as exciting as her run-ins with strangers gets this year. Give this woman a break!