Mark Your Calendars, Kim Kardashian's New Prank Show Premieres Super Soon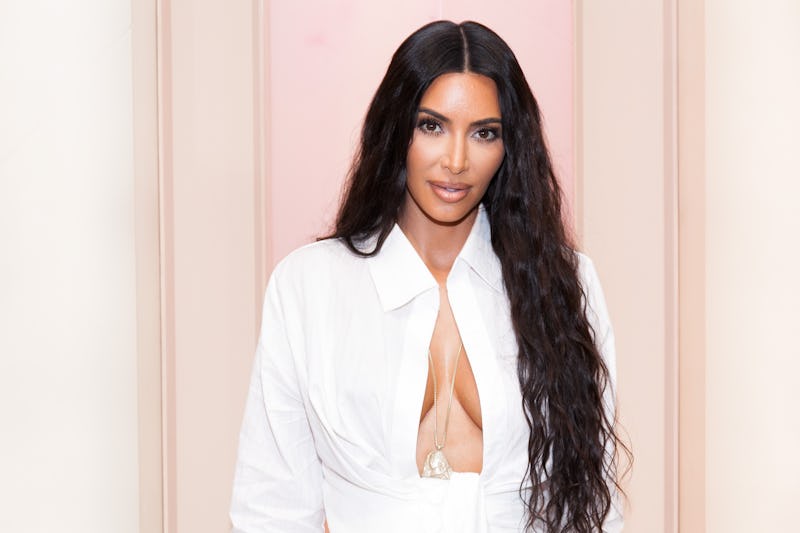 Presley Ann/Getty Images Entertainment/Getty Images
There may be plenty of drama on Keeping Up With The Kardashians, but deep down, Kim Kardashian loves humor. Kim K's new prank show will display her comedic side, and honestly, it's about time she was recognized for her sense of humor.
Kim's new show, appropriately titled You Kiddin' Me?!, will feature the Kardashian family's signature pranks. The silly moments pop up on KUWTK from time to time, but the new show will be dedicated to those unexpected "gotcha" experiences. You Kiddin' Me?! will premiere on Facebook Watch on Saturday, Sept. 22, and you'll probably want to mark your calendar now.
In addition to starring Kim's family members, the new show will also feature a host of celebrity guests. According to a press release, the first season of You Kiddin' Me?! will include appearances from Zoe Saldana, Lisa Rinna, T.I., and comedian Gabriel Iglesias, as well as Brie and Nikki Bella.
Based on Facebook's preview for the show, it looks like Kardashian-Jenner family matriarch Kris Jenner will be one of the first prank victims. The teaser includes scenes of Kim, Kourtney, and Kendall tricking their mom about an upcoming art show. When Kris arrives at the gallery, she has no idea that one of the pieces, aptly titled "French Krissing," features a painting of her making out with herself. (From the gallery visitors' cringes, it's safe to say the art wasn't entirely well-received.)
If the teaser is any indication, the show should be pretty funny, especially when Kim starts pranking other celebrities. And it looks like she and her family had plenty of fun making the show, too. In the clip about pranking Kris, Kourtney is laughing so hard she has to dab her eyes with a tissue.
The fact that Kim has a prank show shouldn't come as too much of a surprise to fans. Kim is known for using funny captions on Instagram, and she's not afraid to poke fun at herself, either. Kim once joked about being a "girl with no talent" in an Instagram caption. And on her assistant's birthday, Kim posted a photo of herself with Stephanie Shepherd's shadow, joking in the caption, "I love this pic of us!"
Plus, Kim knows she's funny, and she's not afraid to own it. When a fan tweeted about her being funny on KUWTK back in 2016, Kim responded to the tweet by saying that she's "literally the funniest person alive." Only a true comedian would have that much confidence.
Kim really does seem to love making people laugh, so the new show sounds like a natural fit. Plus, it's a way for her and her family to escape the KUWTK drama and just goof around for a little bit.
Between You Kiddin' Me?! and Khloé's new true-crime show Twisted Sisters, the Kardashian sisters are branching out way beyond KUWTK. And after watching Khloé's true-crime show, fans might need a lighthearted break, so Kim's new series will come in handy. Prank shows are timeless for a reason, and there's nothing wrong with some good old-fashioned fun.