Kristen Bell & Dax Shepard's 'Hamilton' Date Night Is Perfection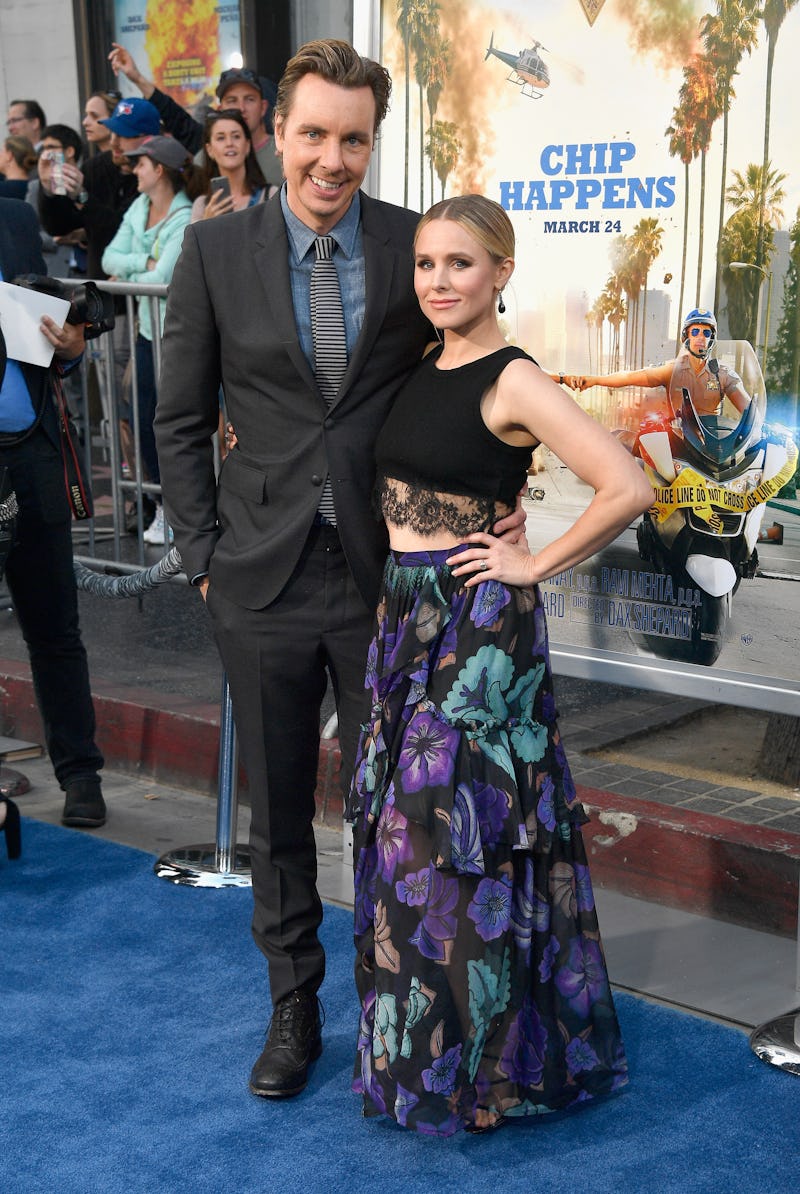 Frazer Harrison/Getty Images Entertainment/Getty Images
When I'm not gushing over John Legend and Chrissy Teigen's greatness, you can be sure to find me melting over this duo. Kristen Bell and Dax Shepard saw Hamilton Thursday evening in New York City. Their Hamilton attendance is exciting in itself, right? But it's even more thrilling because Bell filmed part of their date night and posted two videos on Instagram. I know, I know. If you've yet to watch the videos, take a deep breath and try to relax. These videos contain an immense amount of cuteness that you may not be able to handle.
In her first video, The Good Place star explains that she and "the cutest man in town" are finally seeing Hamilton at the Richard Rogers Theatre. They are also snacking on candy. How can two people be so charming, lovely, funny, beautiful, and every other positive adjective that can be used to describe them?
Alongside the video, Bell also wrote, "Mommy and Daddy's night out!!!! #hamilton the musical is gonna bring the party! My excitement cannot be contained and full disclosure I cried during the opening number."
Bell also shared a video during intermission, in which she and Shepard gave an "intermission review." The CHiPs star said he wished there was more singing and that if he had to pick an "alternative title" for the musical he would choose "Hamiltoe" purely because of the costumes. Sadly, their review was cut short because the second half was about to begin, but Bell did give a mini-review in the caption accompanying the video.
"Here's an intermission review from @daxshepard — who, hates all musicals and loved this one," she wrote. "I was moved to tears 5 different times. My ❤ was singing the whole time. Every single performer was perfection. The band was divine. BRAVO to every hand involved. Thank you @lin_manuel for all energy it took to bring this story to stage. #hamilton #hamiltoe."
I think it's safe to say they had a successful date night and thoroughly enjoyed the show.
I have a feeling they both give Hamilton five stars. And I also award them five stars for continuing to be an amazing celeb couple and giving others hope that true love does exist.