Kristen Bell Loves Dax Shepard For New Reasons That Will Make You Admire Them Even More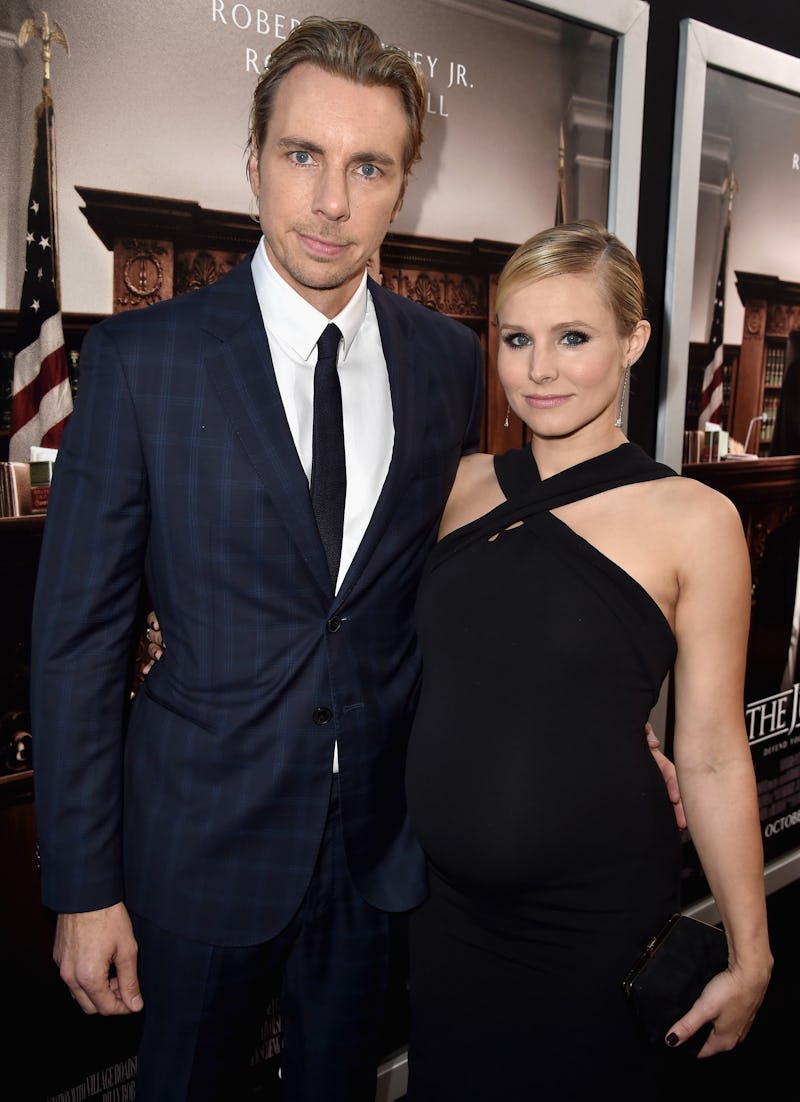 Kevin Winter/Getty Images Entertainment/Getty Images
This celebrity couple is one of the best in Hollywood, and just wait until you hear about the new reasons why Kristen Bell loves Dax Shepard now, compared to when they first got together. It's no secret these two love each other immensely, but to know that Bell keeps finding new qualities about Shepard that make her fall in love with him all over again is truly wonderful. They have an extremely strong relationship and it's one to be admired.
While chatting with People for the magazine's 2018 Sexiest Man Alive issue, Bell admitted she "had a lot of trust and jealousy issues" when she first started dating the former Parenthood actor. But she eventually got past them and began to recognize how trustworthy and amazing Shepard has repeatedly been.
The Good Place star explained,
"Over the years I have realized what a waste of time these emotions are because he has shown nothing but consistent love, and conducts himself in my absence exactly how he does in my presence. I also think he has gotten funnier over the years!"
Bell and Shepard initially met in 2007 and pretty much right after that they started dating. They got married in October 2013 and are parents to two daughters, Lincoln and Delta.
At the beginning of their relationship, the Veronica Mars actor told People, "At first I was attracted to the way he made me feel, and now I'm attracted to the things I learn from him."
Many people who are or have been in relationships can probably relate to Bell being attracted to the way Shepard made her feel, especially when a romance is newer. As relationships grow and the years pass by, attraction and love change into something different and deeper.
Whatever Shepard teaches Bell today makes him even more attractive to her. That's what partners are for, they're supposed to learn from each other. Clearly, Bell and Shepard are doing something right when it comes to their marriage.
Bell didn't stop there when gushing to People about the CHIPS star and director. She continued,
"[I'm] decidedly confident I chose the right person. He does almost everything in a 'manly' way. He can put a pony tail on our 5-year-old's hair as manly as he can change his break pads in the driveway."
For her, "nothing is sexier than him being a good human."
Does it get any sweeter than that? Yes, it does, especially if you go and look back at every single romantic word these two have ever uttered about one another. For example, in September, Bell shared a moving message about Shepard's sobriety on Instagram. To be exact, she praised him on his 14th year of being sober — yes, 14th year! That's a major accomplishment, and one the Frozen actor couldn't help but acknowledge.
Part of her post read:
"You have become the fertilizer in the garden of our life, encouraging everyone to grow. I'm so proud that you have never been ashamed of your story, but instead shared it widely, with the hope it might inspire someone else to become the best version of themselves. You have certainly inspired me to do so. I love you more than I ever thought I could love anyone, and I want you to know, I see you. I see how hard you work. You set an excellent example of being human."
Their strength as partners and individuals is beautiful, to say the least. Couples can definitely learn a lot from Bell and Shepard, like how their love for one another continues to grow.