'Vanderpump Rules' Might Be Losing A Crucial Cast Member & Fans Are NOT Happy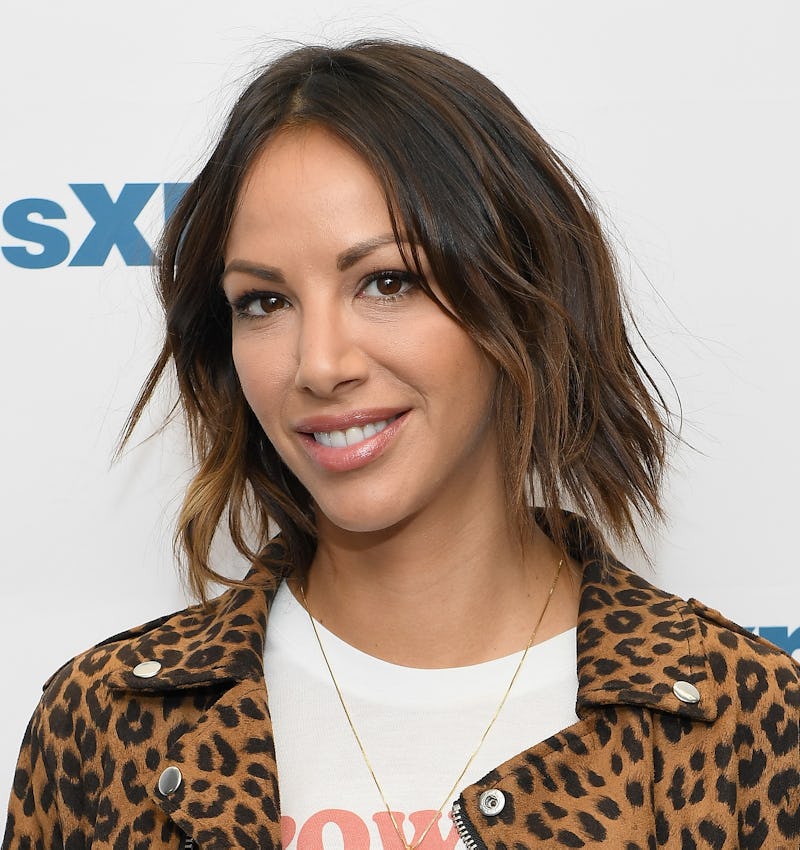 Dimitrios Kambouris/Getty Images Entertainment/Getty Images
Vanderpump Rules generally thrives on drama, but a new casting rumor has caused an uproar among fans that might have a serious impact on the show. When RadarOnline published an article stating that Kristen Doute won't be returning to Vanderpump Rules as a full-time cast member on Tuesday morning, the Twitter uproar began. Bustle has reached out to Bravo and Doute for comment, but had not heard back at the time of publication. UPDATE: Bravo has no comment. The rumor of Doute's demotion from being a full-time cast member to a "friend of" the cast strikes a sentimental chord among the Bravo show's fan base, because Doute was an OG cast mate.
According to RadarOnline, Doute's reported casting change is actually for a great reason — at least when it comes to the reality star's personal life. "She doesn't have a lot of drama in her life these days," the anonymous source told RadarOnline. It's certainly true that Doute's life has changed a lot since Season 1 aired in 2013. The 35 year-old started the show in a rocky relationship with co-star Tom Sandoval. Over the first few seasons, viewers saw Doute lie about cheating on Sandoval, then later attempt to ruin his next relationship with another cast member, Ariana Madix. The Doute drama didn't end there though, because the next couple seasons chronicled her relationship with SUR busboy James Kennedy, which was equally tumultuous.
Now that Doute is in a stable, happy relationship with Brian Carter, the new report suggests that Bravo might consider Doute a less important cast member. But based on their anxious tweets, fans seem to strongly disagree. Some have simply expressed their fear that Vanderpump Rules might make this major casting change for Season 7, while others have gone straight to the source and tagged Bravo exec Andy Cohen to make sure that RadarOnline's report is false.
No official news about the Vanderpump Rules' Season 7 cast has been announced or confirmed by the network, and yet, fans are already going through the first four of the five stages of grief: denial, anger, bargaining, and depression. The next step is acceptance, but it seems like nobody intends to accept this news even if Bravo does end up confirming it to be true.
No doubt true fans might find it unfair if Doute does end up getting booted from the show once her life finally reaches a stable and balanced place. You would think that fans would actually want to see Doute's arc continue on as she leaves her conniving past behind to foster her healthy, happy relationships. And the Season 6 drama proved that even while happily settled down with Carter, she still has some scheming plans to entertain audiences with.
When Season 6 revealed that longtime cast member, Jax Taylor, cheated on his girlfriend, Brittany Cartwright, Doute took it upon herself to intervene in their relationship and fly Cartwright's mom from Kentucky to Los Angeles so Brittany could get some family support. That plan kind of backfired when Cartwright's mom suggested that she should forgive Taylor, and that's exactly what Brittany did. In fact, Taylor and Cartwright got engaged this summer. And to deprive fans from Doute's reaction to the news just feels wrong, especially after Doute had so wholeheartedly encouraged Cartwright to move on from Taylor.
For now, all that Doute die-hards can do is hope that RadarOnline's sources had false information. It certainly seems like fans are ready to storm the SUR gates to get Doute back on the cast as a full-time member. While there will surely be plenty of VPR drama unfolding over the next season no matter what, it wouldn't be the same without Doute there to coordinate an elaborate plan to take a cheating man down.
If nothing else, this fast-spreading rumor has proven that even though fans often love to hate Doute, they also secretly stan her. Maybe the Bravo casting crew will see all of the outraged tweets and make Doute a heavily-featured cast member after this.