Kristin Cavallari's Best Laguna Beach Moment In Honor Of Her 30th Birthday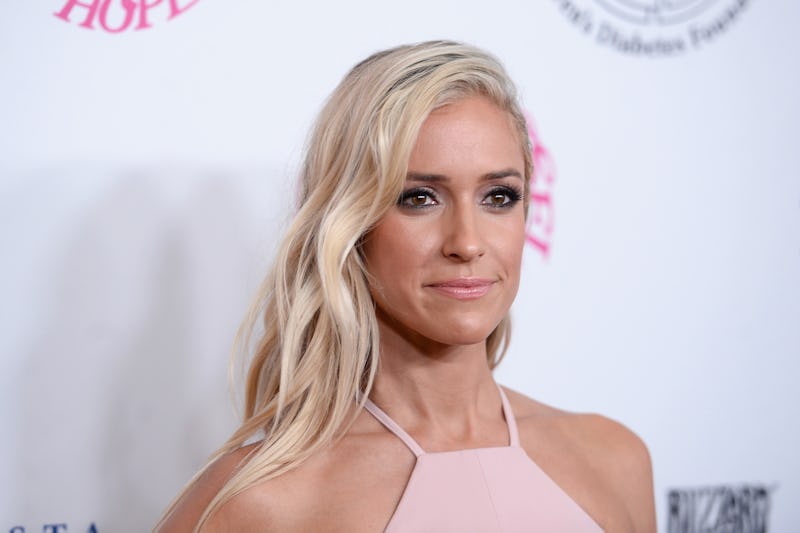 Matt Winkelmeyer/Getty Images Entertainment/Getty Images
On Thursday, Laguna Beach heroine (don't @ me) and Balancing in Heels author Kristin Cavallari kicked off her 30th birthday with a breakfast of champions. As MTV News pointed out, the The Hills heroine (again, don't @ me) rang in her milestone b-day with a box of cupcakes. And I am celebrating her milestone b-day by revisiting what is arguably Cavallari's greatest reality TV moment. Hey, who needs a party at Les Deux when you have a bunch of miniature frosted cakes and reality television clips to tuck into?*
(*Ah, you caught me: the birthday celebration of my dreams would start with breakfast cupcakes at Les Deux. Sadly, Les Deux closed its hallowed doors for good in 2010, so my dream of wolfing down cup-shaped cakes at the The Hills nightclub will never come true. Rest in peace, Les Deux. Thanks for all of the memories.)
In honor of K. Cav's 30th trip around the sun, I have picked my favorite K. Cav moment. The moment that, in my humble opinion, confirmed K. Cav would go on to be one of the best reality stars to ever appear on the small screen. The moment that made me realize I'd been mispronouncing "done" for as long as I could remember.
But first, here are a few (of many) honorable mentions:
That Time K. Cav Strutted Into Speidi's Wedding Ceremony
When K. Cav walked through that church door, spines near and far ran cold.
That Time K. Cav Said The Word "Drama" Four Times In A Row
It's sort of like Beetlejuice: If K. Cav says "drama" four times in a row, drama will appear.
That Time K. Cav Explained Why She Wasn't Feeling Sympathetic
Oh, and there was "What happens in Cabo stays in Cabo." And "Steeeeh-phennnn." And "Is it gonna be like this?" And — the list goes on and on and on.
But her best moment? The K. Cav scene to end all K. Cav scenes? As far as I'm concerned, this will always be the winner:
If I had the power to create holidays, I would make Jan. 5 National Dunzo Day.
Happy Dunzo Day, K. Cav.