10 Kristin Quotes You Need in Your Life Right Now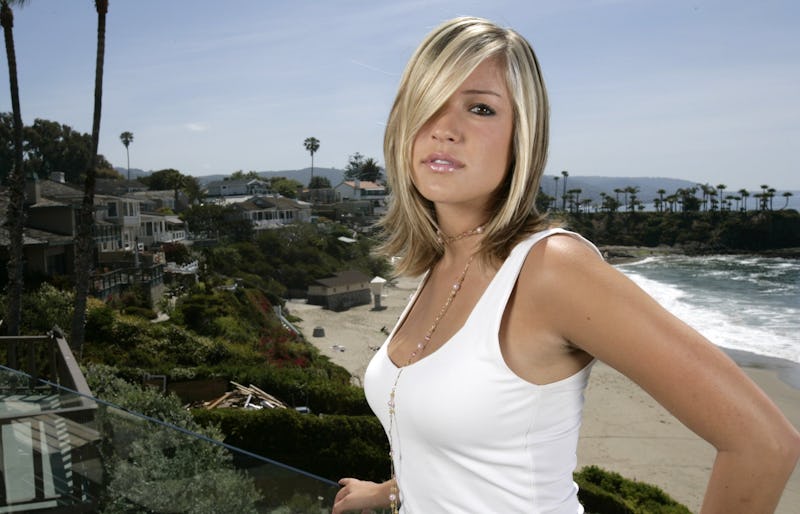 Were you a Kristin or an LC? Retro MTV kicked off its Laguna Beach marathon this week and I feel like it's 2004 all over again. Was there anything better than seeing "the people, the locations, the drama are real" at the beginning of each episode about "The Real Orange County"? I can speak for everyone ever when I say that I'm so happy that Talan Torriero's doing well, but the most important thing to come out of Laguna Beach was, of course, Kristin Cavallari. Sorry not sorry, Stephen Colletti and Lauren Conrad.
In case you were wondering — I was a Kristin. At least, I wish I was a Kristin. While I don't promote bullying, Kristin was TV's best bitch before Skyler White and Blair Waldorf came around to eff things up. I know, you're all quoting Lauren Conrad's "like everybody and trust no one" mantra (was that scripted, I feel like maybe) but Kristin Cavallari had some of the realest and most delightfully bitchy quotes on Laguna Beach and The Hills.
So, while we revel in the glory of Laguna throwback clips and Stephen Colletti's impressive career on One Tree Hill , it's only right to give credit where credit is due and remember, fondly, these 10 quotes from the one and only Kristin Cavallari. Because no offense, LC, but you were a little preachy and a lot boring.
Laguna Beach
The always-amazing, "Stepheeeen."
Seriously, Jessica, YOU ARE DUMB.
Dunzo. So dunzo.
Seriously, your White Party sucked, LC.
Yup.
The Hills
#Drama
The realest.
#same
Just back off.
Jesse Pinkman, did you watch The Hills, bitch?
Images: MTV; baebaeangle, jessicaaaleigh, amusedeasily113, skullbonez, beingamessishard (3)/Tumblr; LipstickAlley; Giphy; amandanmartinez/WordPress