Kristin Cavallari Shared A Heartbreaking Tribute To Her Late Brother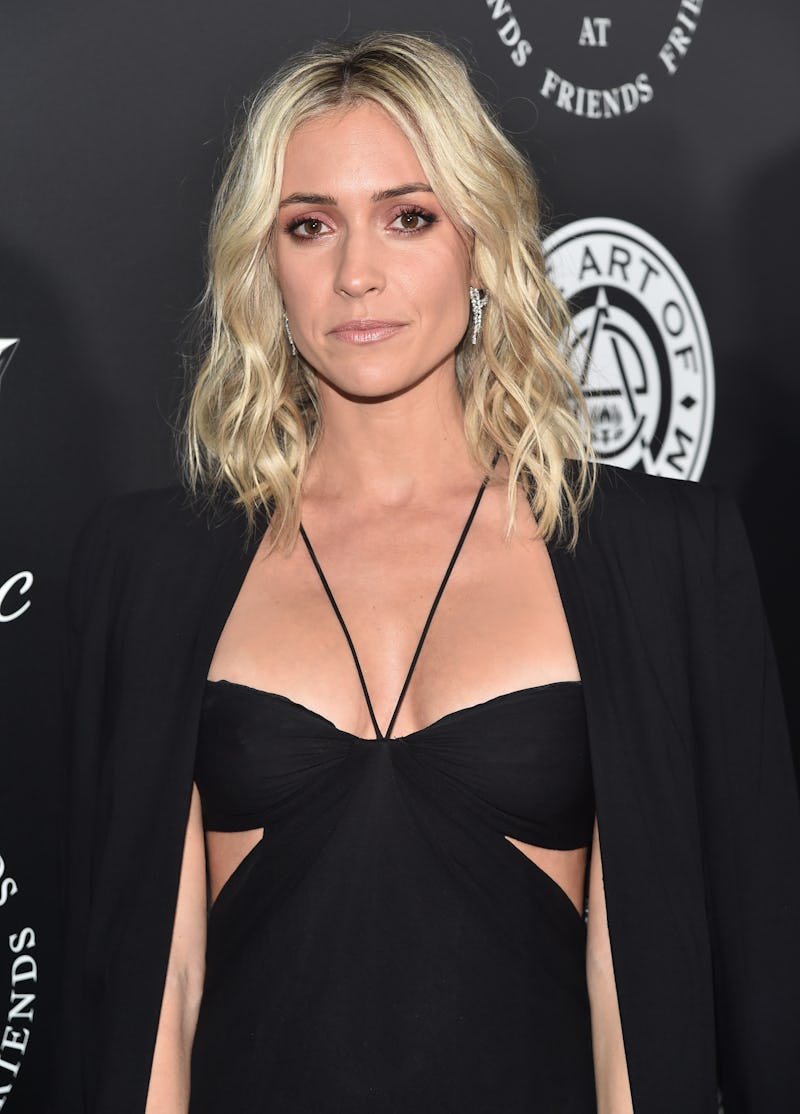 Alberto E. Rodriguez/Getty Images Entertainment/Getty Images
This week marks the third anniversary of Kristin Cavallari's brother's death, and the loss is understandably still hitting her hard. The reality star shared a photo on Instagram, along with a message about her grief. Kristin Cavallari's tribute to her late brother shows that his memory will always live on in her heart, no matter how many years have gone by.
In her Instagram post, Cavallari said that this year is "one of the hardest for her" since her brother's death. She wrote,
"Home from a busy morning and thinking of my brother. Today is the 3 year anniversary of his passing and I think this year is one of the hardest- as it's real now. He's not coming back and the shock is finally gone. Today and every single day, Mikey, we miss you."
The black-and-white photo shows Cavallari and her late brother, Michael Cavallari, holding wine and beer glasses in what looks like one of their homes. There's a photo of a dog on the fridge behind them, and her brother is making a silly face while pointing his index finger at the camera. It looks like some classic sibling antics, and it shows how close the two of them were.
Michael Cavallari was found dead in Utah on Dec. 10, 2015, USA Today reported at the time. About two weeks before that, on Nov. 27, authorities had found his car abandoned in the state. According to USA Today, Michael's car reportedly hit a rock on the side of the road, and the car's airbag had been deployed when it was found. E! News reported Michael died of hypothermia, according to the body's autopsy, and his body was found about three miles from the car.
In a statement provided to People and other outlets at the time, Cavallari thanked fans for their "love, support, and prayers." She said in her statement,
"We want to thank everyone for their love, support and prayers during this very difficult time. We have just been informed by the authorities my brother's body has been found. This is a very painful time and we are still processing it all. We kindly ask everyone please respect our privacy during our time of grieving."
The Very Cavallari star also shared a childhood photo of herself and her brother on the day his body was found. "I'm at a loss for words but I know u are in a better place and finally at peace," Cavallari wrote in her Instagram post. Before the news broke that Michael's body had been found, she also shared another childhood photo.
The former Hills star has marked the anniversary of her brother's death in previous years, too. In a 2016 Instagram post about her sibling, Cavallari wrote that "there hasn't been a day that's gone by where I haven't thought of him and missed him."
And ahead of the second anniversary of his death, the Uncommon James designer shared another childhood photo on Instagram last year. "We lost him completely unexpectedly and it's been a rough road for me and my family," Cavallari wrote of her brother. "We love and miss you everyday Mikey."
Grief affects everyone differently, and it looks like Cavallari is still mourning her brother's loss. She's honoring his memory, but she's also accepting that he truly is gone, as she wrote in her Instagram post.