Kylie Cosmetics 2018 Black Friday Sale Includes Palettes For Less Than $30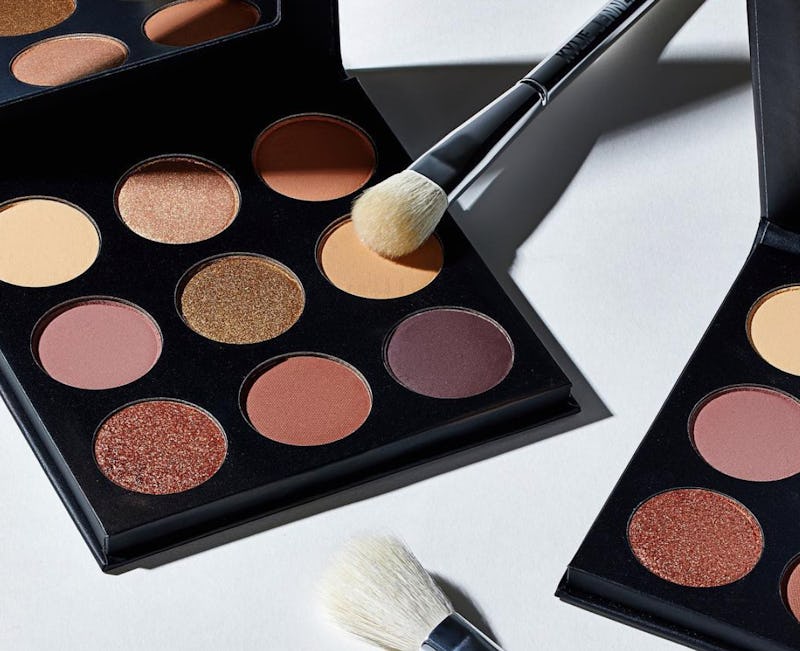 Kylie Cosmetics Instagram
This is not a drill nor is it fake news. Kylie Cosmetics' Black Friday 2018 Sale is here and it's even better than you may have been expecting. While the brand just entered physical Ulta locations last week, the site is still its main sales platform. Therefore, Lip Kit loyalists are about to be rewarded with some serious and jaw-dropping savings.
Here's all the pertinent info on the Kylie Cosmetics Black Friday Sale, along with a quick hit list of things to consider buying.
The Black Friday sale runs through Saturday, Nov. 24 at 11:59 a.m. P.T. That's 2:59 p.m. ET. The sale offers 40 percent off lip products, 30 percent off face products, and 30 percent off palettes. Whoa! That's nearly half-off the brand's hero product — its Lip Kits, which come in tons of colors and textures. Kylie palettes are also ace AF and 30 percent off is a steal.
Even though the sale wraps on Saturday afternoon, don't delay. The savings are so good that plenty of products will sell out.
There are some exclusions, too.
The brand new Kylie Cosmetics Holiday 2018 collection is not eligible for the sale. Also, the second edition of the KKW x Kylie Lip Collection, which just launched, is excluded from the discount. That set is four, red and brown-toned creme lipsticks, BTW.
Don't stress about not being able to grab the brand new drops on deal. There are lots and lots of other Lip Kits, glosses, bullet creme lippies, formulas, shades, concealers, and eyeshadow palettes to scoop up and shop. These savings are so, so solid.
There are the terms in black, white, and hot pink. Lip Kits are usually $29. With this sale, they are just $17.40 a pop for a liquid lipstick and matching liner. Single liquid lippies are marked down to $10.20, as are bullet creme lippies. Most of those are normally $17 full price. Glosses are marked down from $15 to $9, while Skin Concleaers are reduced to $14 from their usual $20 price tag. Kylighters are also on sale, as are palettes, which vary at full price and therefore vary on sale.
Ready to shop?
1. Lip Kit in Kylie
2. Lip Kit in Dolce K
3. Lip Kit in Mary Jo K
4. The Bronze Palette
5. Skin Concealer
6. Lip Gloss in Jolly
7. Creme Lipstick in Passion
This is just a sampling of the products that fall under this epic sale. You don't need to enter a code at checkout; the sale prices are all clearly marked in the item description. That makes shopping for the shades and products you want super easy.
It is indeed the biggest sale of the year for the brand, which on track to be a billion dollar business. Take full advantage of the savings being offered while you can. The products are quality and the assortment is vast. Whether shopping for yourself or your fellow beauty enthusiasts, this is a Black Friday Sale that cannot and should not be missed.
Good luck trying not to go broke during this sale. You save a lot — but you'll also want to buy a lot because the deals are stupendous. But you, your lips, and your lids, and those of the people you are shopping for, deserve it.