Kylie Cosmetics Kylighter Is Coming, You Guys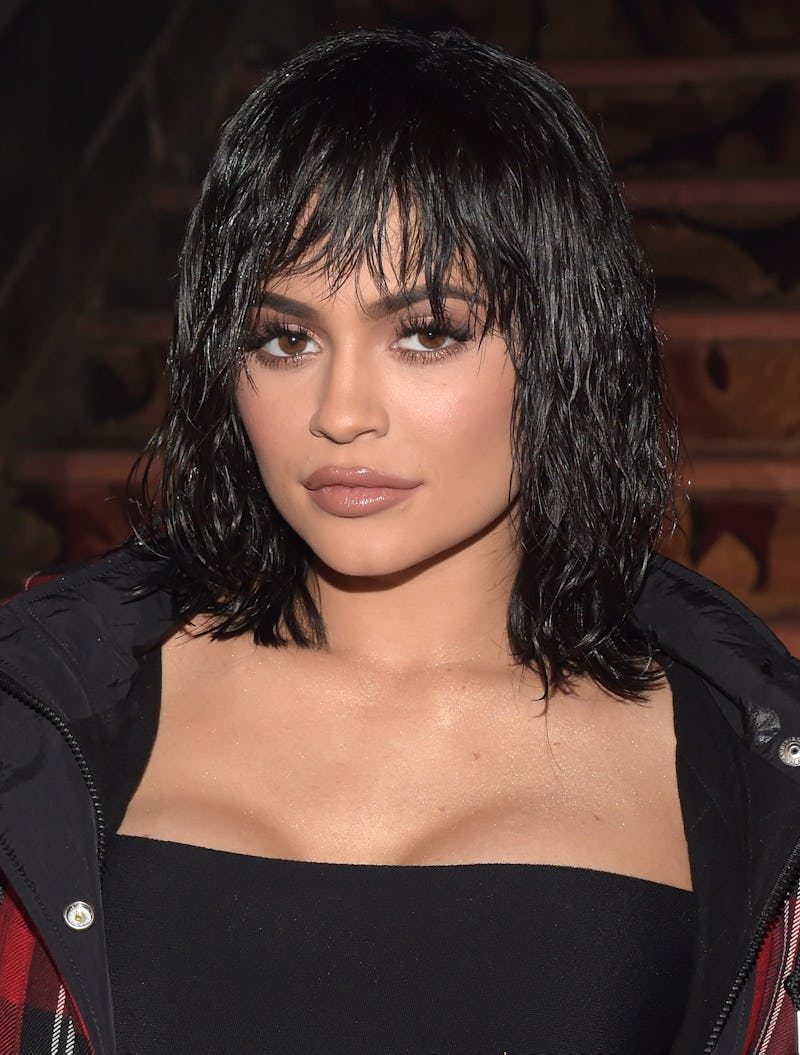 Jason Kempin/Getty Images Entertainment/Getty Images
Kylie Jenner never ceases to amaze with her makeup line, so the more products she can come out with, the better, as far as I'm concerned. Kylie Cosmetics announced Kylighter highlighter as the next product, and the fact that it is finally happening is pretty freaking incredible!
This isn't the first time Jenner's hinted at expanding her cosmetics line. Back when she filed to trademark the terms "Kyliner," "Kyshadow" and "Kybrow" the world new she was up to something. But, according to Allure, the term "Kylighter" had a trademark filed for back in June. So, Jenner's had this in the works for quite some time now. Very sneaky!
Personally, I don't care to focus on how long it's taken her to bring these products into the world, I'm just glad she finally has! She took to Snapchat to announce the upcoming products, and based on the Snapchat videos, there are quite a few shades of highlighter to look forward to. There are six different colors coming our way, and she's already started to swatch a few of them. They have fun names such as "Banana Split" and "Salted Caramel," so there's no way you won't be begging for seconds after you get your first glimpse of these amazing hues.
This is the best announcement to come from Kylie Cosmetics yet!
Get a load of these!
You won't have to wait much longer to get your hands on them, thank goodness.
The gang's all here!
These couldn't be more scrumptious!
Feb. 28 can't get here soon enough.
Did she come thru with these or what?
Fans couldn't agree more. These are a necessity.
Oh, yes she did, and she did it well.
Jenner does no wrong.
Get ready for these to hit the Kylie Cosmetics website at exactly 6 p.m. ET/3 p.m. PT on Feb. 28. Something tells me these will sell out quickly!