Kylie Is 'Forbes' Youngest Rich Celeb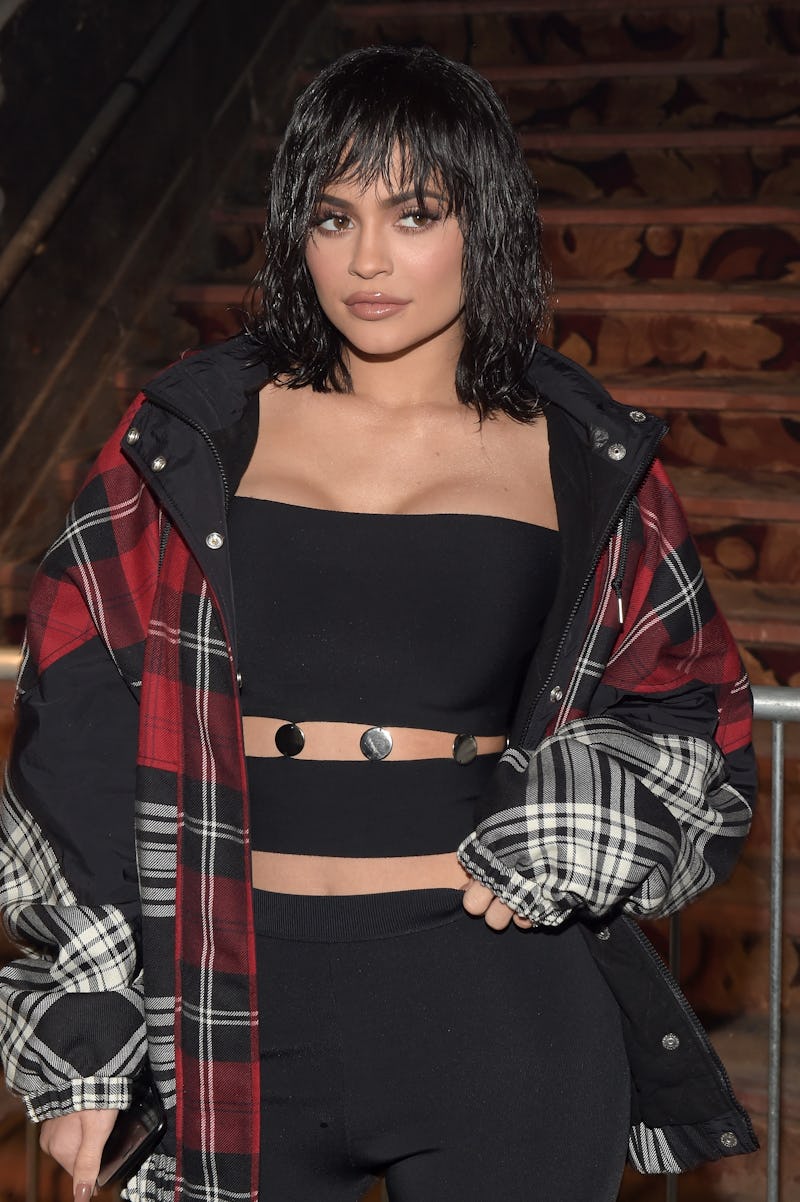 Jason Kempin/Getty Images Entertainment/Getty Images
Kris Jenner's youngest keeps on konquering the world. On Monday, Forbes unveiled its ranking of The World's Highest-Paid Celebrities in 2017, and would ya look at that? Ms. Lip Kit herself has joined sister Kim Kardashian on the Celebrity 100. Yes, Kylie Jenner is now on Forbes' The World's Highest-Paid Celebrities list. According to Forbes, she is the 59th highest-paid famous person on the planet. Kylie is the youngest person to be included on this year's roundup.
Forbes' Celebrity 100 is made up of musicians, actors, athletes, comedians, and personalities. Obviously, Ky falls in the "musicians" category for her alleged work with Terror Jr.— ack, I'm kidding, I'm kidding. She's in the "personalities" category, of course. Thanks to the family's reality TV empire, her cosmetics line, and social media spon-con, Kylie's made a ton of cheddar. (And yes, I'm still obsessed with the theory that Kylie is secretly the lead singer of pop group Terror Jr. She can say it isn't her until the grapes come home, but I'll never let it go.)
"Wow woke up the youngest entry on the @Forbes 100 list," the Keeping Up with the Kardashians star tweeted at 12:27 PM on Monday. I don't know if she tweeted that moments after she wiped the sleep off of her eyeballs, or if she posted that hours after she got out of bed. However, I sincerely hope she wrote that tweet right after she woke up. As far as I'm koncerned, there is no better way to kelebrate being a 19-year-old who's raked in $41 million than snoozing past noon. Katch those Zs, Kylie.
What can I say? I appreciate the finer things in life. And getting a good night's sleep is about as first-rate as it gets.