You'll Be Able To Buy A Lip Kit As Easily As An Ice Cream With Kylie Cosmetics Trucks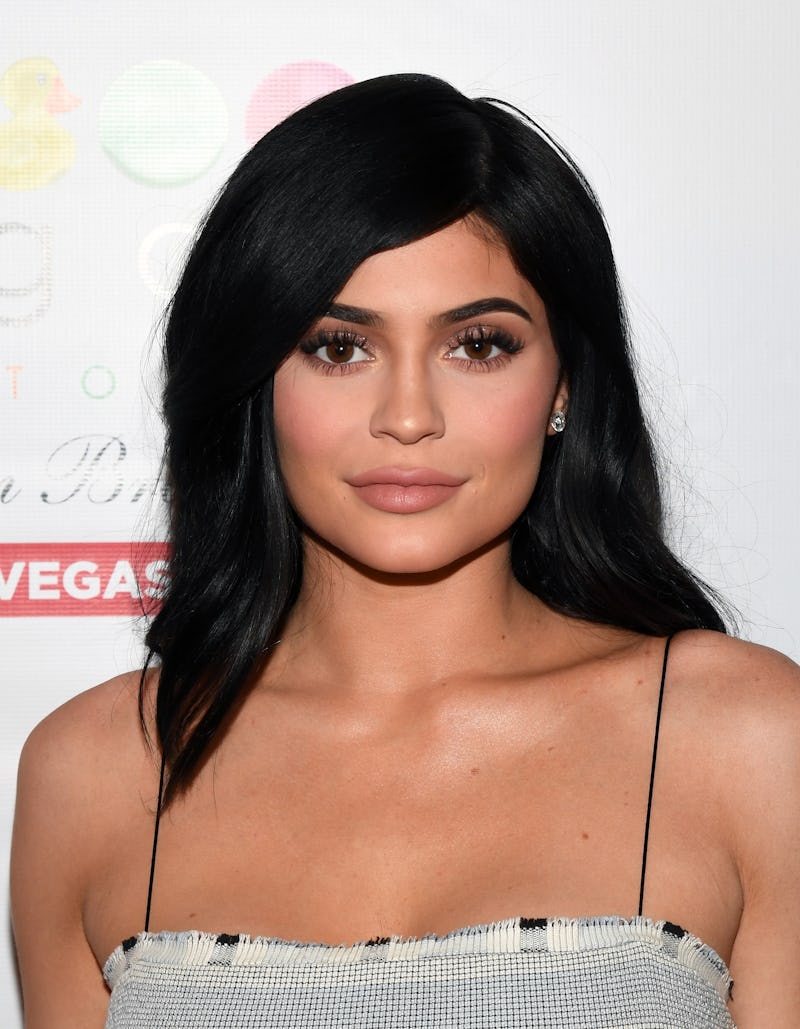 Ethan Miller/Getty Images Entertainment/Getty Images
We now live in a world where the tinny tinkling of a truck will no longer signal ice cream rounding the corner, but lip kits. Makeup lovers, prepare yourselves, for the future is now. Kylie Jenner is planning to sell Kylie Lip Kits out of trucks, helping you alleviate the stress of trying to nab her products online before they all sell out.
When you were a kid, the sound of an ice cream truck would cause instant excitement and a special type of greed. You wanted all the options, and you had the allowance money to do it. Now that same feeling is going to transfer over to adulthood — just in the form of matte liquid, not food-dyed water.
But of course, the makeup isn't going to be sold out of any old truck. True to the Kardashian and Jenner brand, this is going to be a high end truck. And we're all going to run out of our houses with our perfectly applied contour and matte lipstick when we hear the horn blast.
According to TMZ, the young entrepreneur has filed to trademark a "Kylie Truck" and a "Kylie Jenner Truck." Seeing how the new company is already on track to becoming a $1 billion venture, it's not surprising Jenner is already whipping up innovative and exciting ideas that will get her fans to buy even more products.
And bringing makeup offline and directly to the masses isn't a new idea for Jenner. She has toyed in the past with temporary pop-up shops, and in 2016 opened a store in LA and New York City for the holiday season. Lines wrapped around the block and down mall staircases. This year, she has brought some of her cosmetics to Topshop, offering up Topshop Holiday Lip Kits to beauty lovers who don't like scrambling online to purchase limited edition items. But of course, this isn't available to all Topshop locations — just New York City, L.A., Atlanta, Houston, Las Vegas, Chicago, or Miami.
And just like the temporary shops, this makeup truck stint could be another stroke of genius to get her brand out to her fans directly. Chances are we won't see a legion of chic trucks riding down our neighborhoods en masse. Rather there will probably be a few select trucks in the biggest cities, just like with the Topshop expansion. But who knows! Maybe if the idea proves to be a mega success, she will enlist more drivers and it will become as easy to buy a Lip Kit as it is to get a falafel at lunch.
While we impatiently wait for this idea to become reality, here's a peek of all the products we hope we can nab via the curbside.