Kylie Jenner Says She's Had "All Her Filler" Removed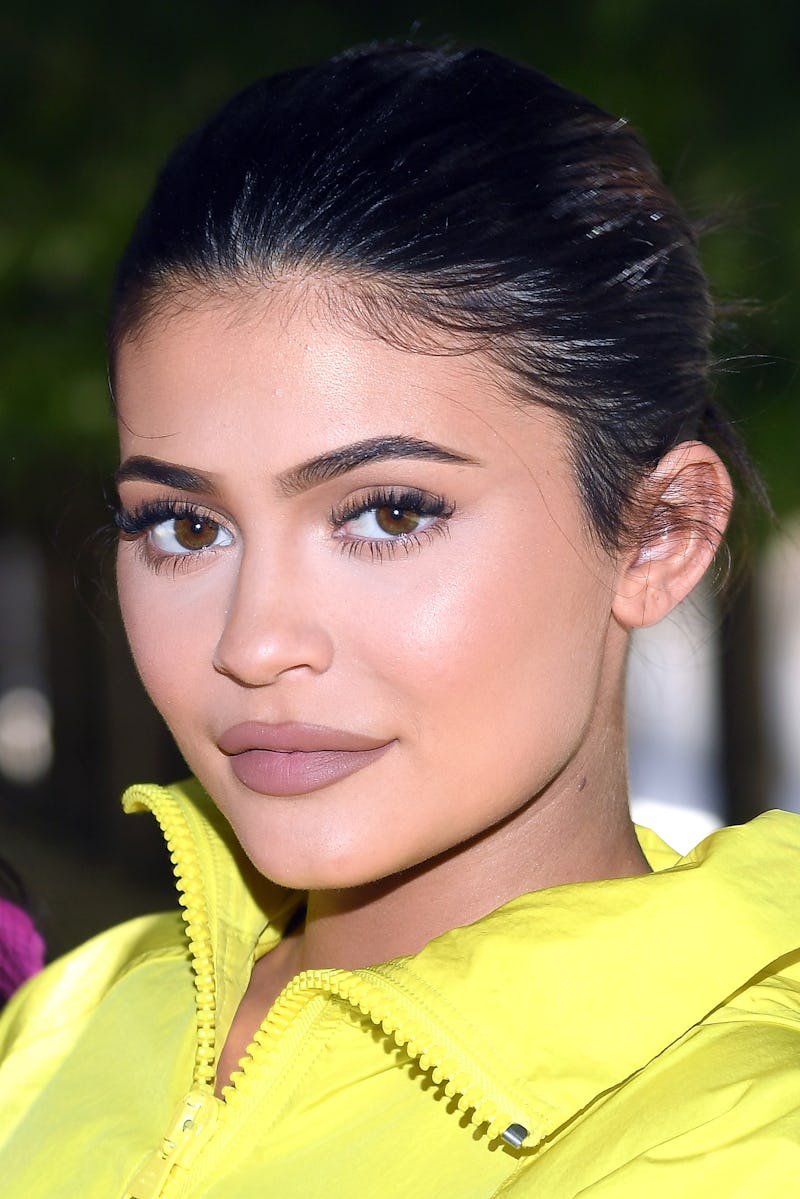 Pascal Le Segretain/Getty Images Entertainment/Getty Images
In the latest Kardashain-Jenner news: Kylie Jenner had all of her filler removed, according to her Instagra,. Yes, that means her lips, too. The 20-year-old confirmed the decision by replying to a fan's comment. Filler or no filler, the world is still turning on its' axis.
Jenner's eight year friend-aversary photo has nearly 5 million likes, but it's the comment section that's getting the attention. In the photo, Jenner is standing next to her friend Anastasia Karanikolaou, aka Stassi, wearing a tight black dress and minimal makeup. According to the comment section, Jenner took some time to reply back to some of the 34,000 comments — including one that is breaking the internet.
Instagram user haleithorn commented, "she looks like the old kylie [sic] here idk why." To which, Jenner replied, "i [sic] got rid of all my filler" with two shocked smiley faces and regular smile.
"The old Kylie" is likely a reference to Jenner pre-lip fillers. After initially refusing to comment on accusations that she had gotten fillers, the social media star announced that she had gotten the temporary fix in 2015. She's being a bit more open about having them removed.
There's no word on whether "all my filler" is referring to just her lips or other parts of her body as well. Either way, Jenner is opting to be open with her fans.
According to The Sun, Jenner got the temporary lip fillers in 2012, after a boy made comments on the size of her lips. She chose not to comment on the matter in season ten of Keeping Up With The Kardashians, before eventually opening up to fans.
"I was 15 and I was insecure about my lips," Jenner said to her therapist on Life of Kylie in 2017. "I had really small lips, and it was, like, one of my first kisses, and a guy was like, 'I didn't think you'd be a good kisser because you have such small lips."
Jenner goes on to say that she "didn't feel desirable or pretty." Although she has opening up about why she got the temporary fillers in the first place, she has not yet commented on why she decided to get rid of them.
Jenner has always stressed since the very beginning that getting lip fillers is a temporary procedure. According to Daily Mail, the procedure can last anywhere from months to years and takes only 15 minutes. The publication also reports that temporary lip fillers can cost anywhere from $1,900 and $3,900.
There's a good chance that Jenner simply decided not to go back to get more filler added. Again, the 20-year-old did not comment why or how she chose to remove them. She did reply three heart-eye emoji on a comment that reads, "YESSS KYLE!!! You look stunning w [sic] more natural looking lips. I stan this we STAN."
Dr. Simon Ourian, the Los Angeles-based cosmetic dermatologist who reportedly filled Jenner's lips, uploaded a video of the procedure on his social media. The short video was shot at Epione Cosmetic Laser Center in Beverly Hills, according to the Daily Mail, and shows the measuring and filling of lips.
That's not the only beauty change that she's commenting on, either. Jenner posted a photo of herself with her current short, dark hair on Instagram Stories with poll that asked if she should go back to blonde hair.
Because at the end of the day, you can change the way you look as many times as you darn well please. Sometimes you ask your followers and sometimes you go ahead and do what your heart desires. That's the power of beauty — it's up to you.