Here's How Kylie Jenner Keeps Her Pout In Perfect Condition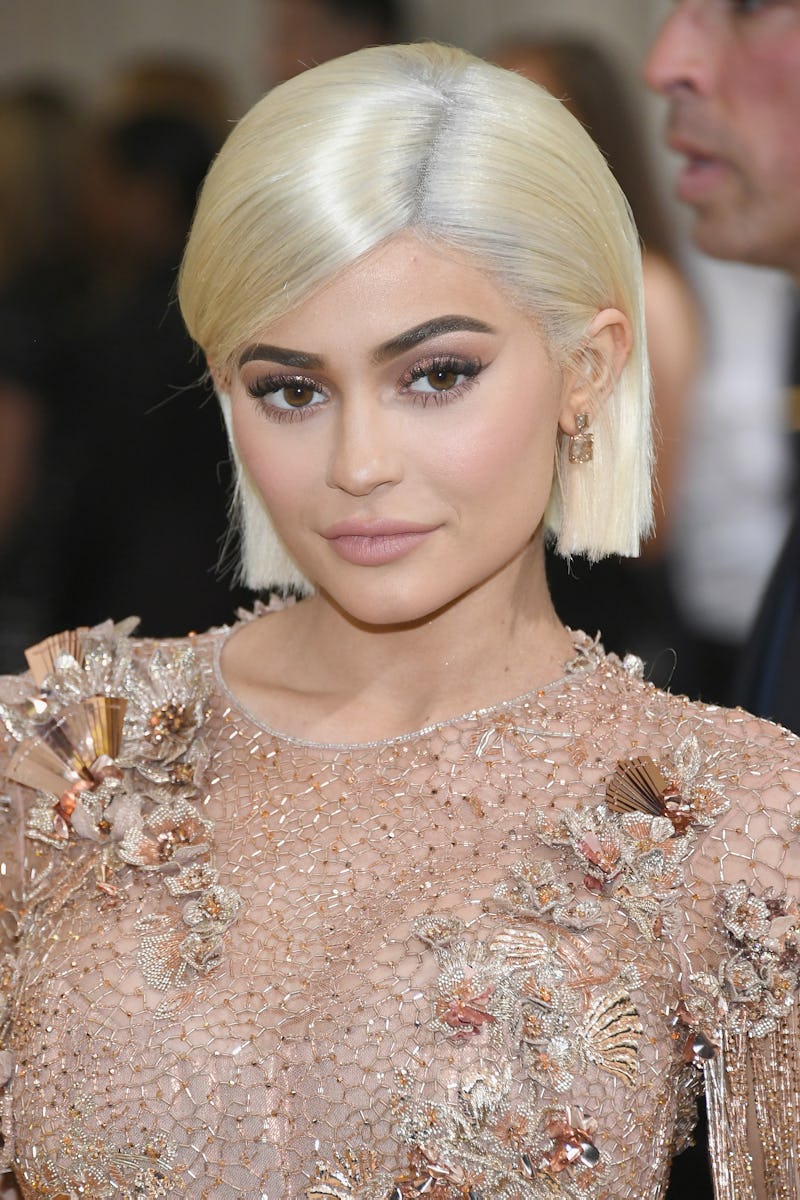 Dia Dipasupil/Getty Images Entertainment/Getty Images
Kylie Jenner may be most well-known for being a member of the famous Kardashian and Jenner clan as well as being the successful creator or Kylie Cosmetics. However, there's one thing she's also known for: her lips. Now, fans can discover Kylie Jenner's favorite lip masks thanks to a post to her website. If fans want to perfect their pout, why not take advice from a woman who is — in part — known for her lips. If the Kylie Lip Challenge isn't for you — and it probably shouldn't be —, then may her lip masks will give you the same Jenner-emulating sensation.
Jenner's lips had been the topic of speculation for some time before the youngest Jenner admitted to getting lip filler. Once news of Jenner's filler spread, the gossip died down, but soon, it was her lip kit empire that would make her even more famous. The Kylie Lip Kit may have been the product of Jenner's love of makeup, but it was also convenient that her lip size had been the talk of the internet for some time.
Now, Jenner's favorite lip masks have officially made it to the internet, and for those who can't get enough of the reality star's pout, it's the perfect way to emulate Jenner for a bit.
What lip masks should you try according to Jenner?
KNC Beauty All-Natural Collagen-Infused Lip Mask, $5, Urban Outfitters
Snag these affordable and natural KNC Beauty masks for a cute pamper session. (She's not the only celeb who loves this brand, either!)
Sephora Collection Lip Mask, $3, Sephora
For $3, there's no excuse to not try this mask.
Rodial Dragon's Blood Lip Mask, $9, ASOS
Channel your inner Daenerys Targaryen with this mask.
Clearly, Kylie Jenner is the expert on all this lips, right? For her other mask recommendations, head over to her website. We could all use a little pampering every now and then.