Kylie Jenner Is Rocking A Blunt Bob Haircut Again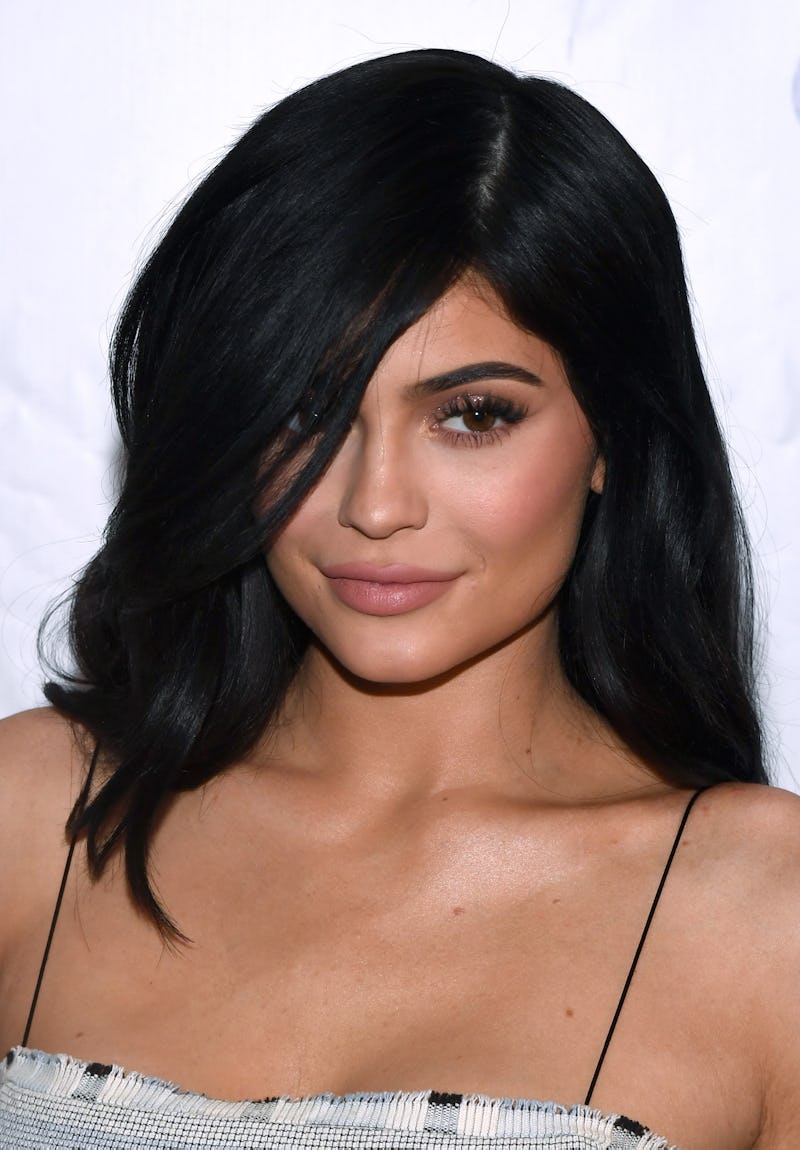 Ethan Miller/Getty Images Entertainment/Getty Images
It's hardly surprising when Kylie Jenner switches up her 'do, mostly because fans have become accustomed to her ever-changing style. No matter how often she cuts or dyes her hair, it still doesn't change the fact that each and every one of her looks are noteworthy. Kylie Jenner's latest blunt bob is so chic, and it couldn't be more on-trend, either.
Celebs such as Selena Gomez and Lucy Hale have opted to chop their strands this season, and even Kim Kardashian has rocked a blunt bob hairstyle recently. So, Jenner's definitely in good company. It isn't the first time she's rocked a middle part and short, blunt ends, but each time she does, it's special. She's tried this style out as a blonde at the Met Gala, and she's also experimented with how she parted it and the length, too, but this combo is definitely a winner. Although, TBH, when it comes to hair — she does no wrong.
Most recently, she went straight from ultra long extensions to this chin-length version. She debuted her 'do via Snapchat, and you're going to want to get a good look at the photos of her latest. You may even want to reference this look when you go in for your next cut — 'cause yeah, it's that good!
She's always down for a change.
Annnd...off it goes!
Here's the finished look.
How cute is this chop?
She's inspiring her fans to try this out for themselves. Getting a Jenner haircut is a good move, if you ask me.
It's not the first time she's sported shorter strands.
She's tried it as a blonde.
And with a neon dye job.
Her short hairdos never really get old, though, do they? Somehow, she always finds a way to mix it up.
Jenner and her incredible mane strike again!