NYC, Get Ready For The Kylie Pop-Up Shop Treatment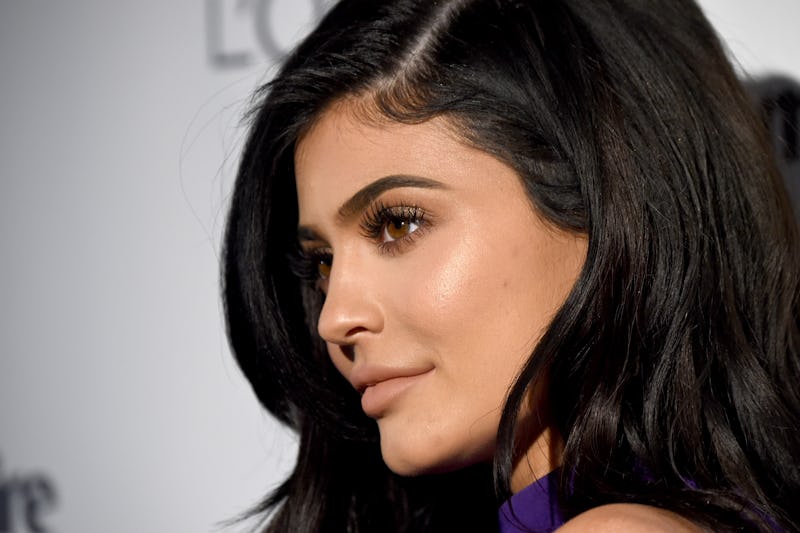 Frazer Harrison/Getty Images Entertainment/Getty Images
Another day, another surprise. When it comes to Kylie Jenner's cosmetics company (and life, in general), there's never a dull moment. Just after announcing a Koko Kollection restock, she had to go and drop more major news. Because giving you just one thing to be excited about isn't her style. Kylie Jenner's next pop-up shop will be in NYC, and the reactions from fans on Twitter prove that people are willing to go wherever Jenner merch is being sold.
Jenner took to arguably her favorite social media platform, Snapchat, to tease another pop-up location. After giving folks a chance to guess where her next one would be located, she announced it's coming to none other than New York City. Although, that's the only information she's giving out for now. I mean, it's definitely not like her to divulge all of the facts at once, after all.
But, this was all it took to have the Internet going crazy and planning trips to the Big Apple. Just say when and where and Kylie Cosmetics fans will be there, that's for sure. Don't believe me? Just look at all of the tweets that rolled in after Jenner's announcement. Trust me. If there's anyone who can cause a viral sensation — it's her.
Umm, are we ready? Is that a real question?
Where will it be? It doesn't matter. Open pop-up shop and fans will travel.
NYC it is, then!
1. Prep Your Wallet
People are already preparing for the inevitable debt to come.
2. Still Recovering
Some are still processing the news.
3. World Tour
Let's hope she makes a world tour out of this!
4. Hi, Mom
It's time to visit that NY-based family of yours, huh?
5. Paying A Visit
Be honest. There's no way you'd miss this.
6. Can't Wait
If your bags aren't packed, you've already fallen behind.
7. Road Trip
Who's ready to hit the road? *Raises hand*
8. Happy Tears
Prepare for crying Jenner fans to flood the city streets.
9. Long Lines
People don't care how long the lines are. They wouldn't miss this for the world, understandably!
10. The Best Gift
Finally. Jenner's giving the best gift imaginable.
11. Vicious Cycle
The makeup-buying never really ends.
12. Too Much To Handle
This news is almost too exciting.
13. Next Location?
Jenner's on a roll. Cali, NY, but where will her third pop-up be? People are already prepared to do whatever it takes to drop major bucks if it comes to their city next!
The hype is real!