Lady Gaga Has A Passionate Message For Anyone Who Says She's Faking Her Illness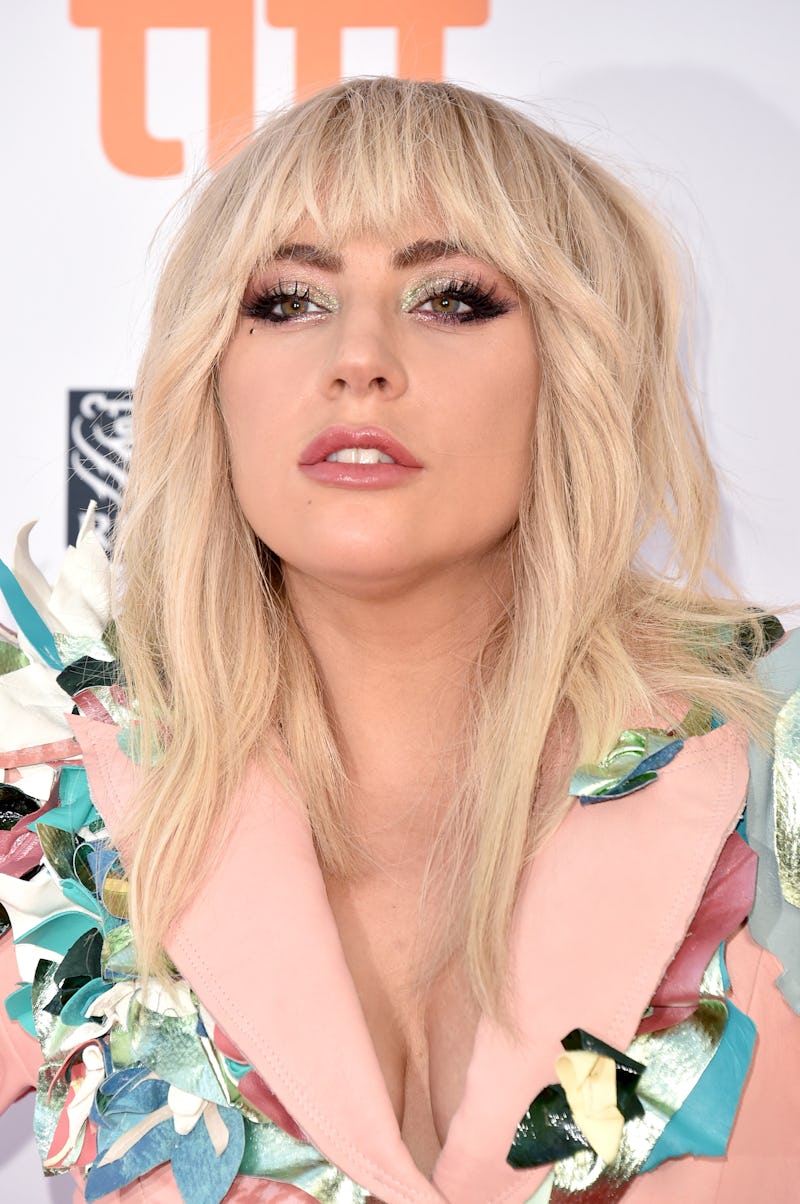 Alberto E. Rodriguez/Getty Images Entertainment/Getty Images
After announcing she was hospitalized due to severe chronic pain, singer, actor, activist and all around icon Lady Gaga has given a health update that includes the fact that she's been forced to postpone her European tour. Gaga shared a note to social media updating her fans on health struggles (remember she also recently explained that the chronic pain she suffers from is a result of fibromyalgia), and in the message she both expresses her desire to raise awareness and calls out online haters who have made mean-spirited accusations about her.
The "Bad Romance" singer has been vocal about her struggles with chronic pain since 2016, when she first mentioned receiving treatment on Instagram. She then confirmed that she had been diagnosed with fibromyalgia in a tweet on Tuesday, Sept. 12. "I wish to help raise awareness," Gaga explained at the time, "[and] connect people who have it." A few days later, on Thursday, Sept. 14, the singer announced that she had to cancel an appearance at Rock in Rio. Although a majority of fans expressed support for Gaga, a number of users on Twitter disappointingly accused her of lying or playing the victim.
The European leg of Gaga's Joanne World Tour was scheduled to kick off on Sept. 21 in Barcelona, Spain and conclude in Koln, Germany on Oct. 28, according to Live Nation. Due to the fact that Gaga's severe chronic pain has impacted her ability to perform, the six-week European leg has instead been postponed until early 2018.
"I have always been honest about my physical and mental health struggles," Gaga explained in a touching note she shared to social media. "Searching for years to get to the bottom of them. It is complicated and difficult to explain, and we are trying to figure it out." Fibromyalgia is a difficult disease to diagnose, as there is no test for it, and symptoms of it (such as pain and fatigue) mimic those of other conditions, according to the Mayo Clinic.
"As I get stronger and when I feel ready," Gaga continued, "I will tell my story in more depth, and plan to take this on strongly so I can not only raise awareness, but expand research for others who suffer as I do, so I can help make a difference." It's great to see that Gaga wants to support other people who suffer from fibromyalgia, and her honesty could help reduce the stigma that surrounds chronic pain.
In her note, Gaga also called out the haters head on, writing,
I use the word "suffer" not for pity, or attention, and have been disappointed to see people online suggest that I'm being dramatic, making this up, or playing the victim to get out of touring. If you knew me, you would know this couldn't be further from the truth. I'm a fighter. I use the word suffer not only because trauma and chronic pain have changed my life, but because they are keeping me from living a normal life. They are also keeping me from what I love the most in the world: performing for my fans.
It really is unfortunate that people have chosen to attack Gaga for her honesty about her struggles, instead of applauding her. She may be a celebrity, but she's still human — and it's unfair to attack someone and to cast judgement about a medical condition they suffer from.
It should come as no surprise to fans of Gaga that she's already eager to get back on the road. "I am looking forward to touring again soon," she shared in her note, "but I have to be with my doctors right now so I can be strong and perform for you all for the next 60 years or more." Gaga then ended her message, saying, "I love you so much."
Although she's dealing with her own health issues, Gaga recently praised fellow singer Selena Gomez, who revealed last week that she received a kidney transplant due to her lupus diagnosis. "You are are a warrior princess," Gaga tweeted on Sept. 15. "What an inspiration." After hearing what Gaga had to say in her own health update, it's no surprise that she would want to praise someone who was also so vocal about her illness.
Additionally, it's good to see that Gaga hasn't let negative comments from some deter her from using her own platform to raise awareness about fibromyalgia. By openly calling out her haters Gaga is showing them that it's not OK to question the motives of someone who is honest about their medical diagnosis.