Tickets For Lady Gaga's Las Vegas Residency Go On Sale REALLY Soon, So Get Ready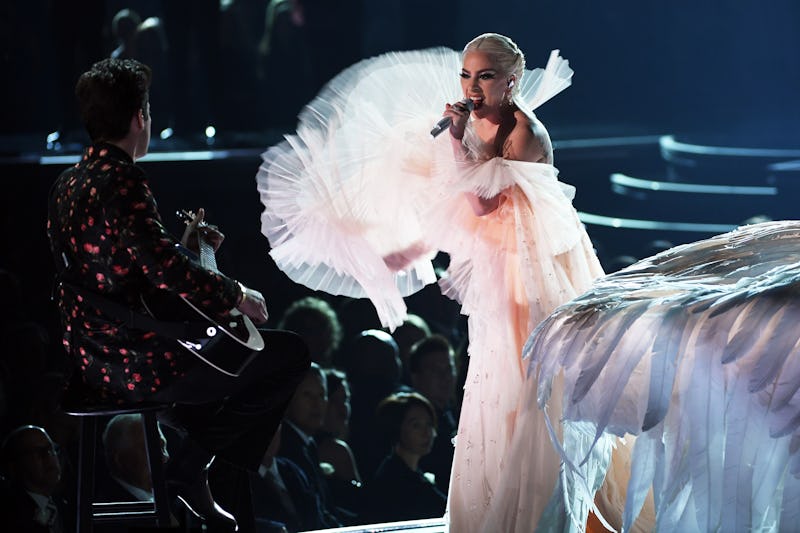 Kevin Winter/Getty Images Entertainment/Getty Images
Viva Las Vegas and Viva Lady Gaga. Back in December, the six-time Grammy award winner confirmed on Twitter that she would join the likes of Britney Spears, J. Lo, and Celine Dion by launching a Las Vegas Residency. Now, more details about that show have come out, including how to get tickets for Lady Gaga's Las Vegas show. Actually, make that shows, because a press release for the event revealed that Gaga's 27 performances won't all be the same — some of them will showcase Gaga's pop hits, and some will feature more stripped down, jazz versions of her songs. They both sound incredible, of course, and it's time to start planning to see one — or two — of Gaga's Las Vegas shows.
Any music lover knows that buying concert tickets can be a sport that rivals wrestling in terms of bloodshed. Now is the time to channel your inner Gaga and think about how awesome her Super Bowl halftime performance in 2017 was, because that will certainly motivate you to get online — at 10 a.m. PT — on Aug. 13, when they go on sale to the public.
For members of Gaga's Little Monsters fan community, you can get early access to purchase tickets during a presale that takes place from Aug. 8 at 10 a.m. PT through Aug. 12 at 10 p.m. PT. According to the show's official website, Citi cardmembers can also get access to a pre-sale which launches on Aug. 9 at 10 a.m. PT. Gaga sure is making it easy for her fans to "Just Dance," and it sounds like the show will give you a "Million Reasons" to plan a Vegas trip.
In order to find out when Gaga will perform her high-energy pop show, called "Lady Gaga Enigma," and what dates will feature the jazz performance, called "Lady Gaga Jazz & Piano," you'll want to visit the website for the event. Just be forewarned that Gaga will perform the stripped down, jazzy show just four times throughout her residency, which takes place throughout late December — the first show is Dec. 28 — and certain months of 2019. Seeing that show is in such high-demand, you'll want to be prepared to buy tickets the minute they go on sale if her jazzy show calls to you.
As the 32 year-old said in her Tweet announcing the news last December, a Vegas residency has been a "lifelong dream," and that's saying something considering all that the "Bad Romance" singer has accomplished already. In a press release for the residency, Gaga wrote, "I can't wait to share ENIGMA with all of my fans and with Las Vegas. We're creating a show unlike anything I've done before. It will be a celebration of all that is unique and different within us. The challenges of bravery can be overcome with creativity and courage that is grown out of adversity, love and music." That definitely something that you don't want to miss.
In addition to this potentially life-changing show that Gaga has in the works, the superstar has another exciting career milestone with her starring role the remake of A Star Is Born. That movie, which also stars Bradley Cooper, opens in theaters on Oct. 5, so the next few months will officially be Gaga-filled. Can you say "Ro mah ro-mah-mah"?