What To Dress Up As This Halloween, Based On Your Sign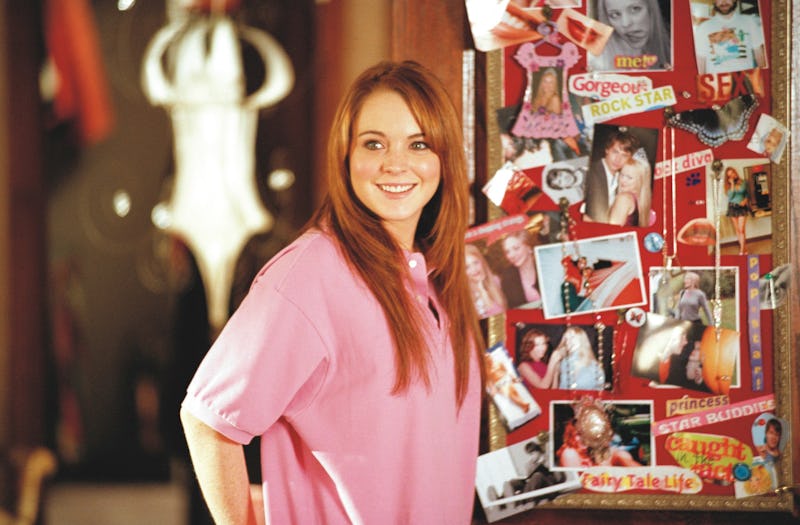 Paramount Pictures
People born on Halloween may be Scorpios, but all astrological signs can be instructive when it comes time to get down to the difficult business of choosing the perfect costume (yes, I repeat: this is difficult business). Your sign gives you an interesting window into your strengths, personality, and tendencies, so if you're struggling to figure out where to draw your Halloween 2017 inspiration, why not look to the stars? I have to believe that the entirety of the cosmos is more reliable than most other sources — and even if you don't buy into astrology, you and I both know that we need all the help we can get when it comes to costume brainstorming.
So, while it's not quite a perfect science (aka, I'm making a lot of generalizations about your personality based on your birthday and what I've read on Cafe Astrology), I've pulled together some costume ideas according to your zodiac sign. And if these don't help point you in the right direction? Seriously, you can blame the stars.
If all else fails, you can always play to the solar system theme by dressing as mercury in retrograde, although I can't imagine why you would ever want to relive that particular phenomenon.
Check out the entire 'What's Up, Boo?' series and other videos on Facebook and the Bustle app across Apple TV, Roku, and Amazon Fire TV.
Aquarius
If you feel super connected to the individualistic, creative, opinionated — dare I say, a little eccentric? — parts of your Aquarius personality, throw it back to the Magic School Bus this Halloween and pay tribute to the most beloved of all wacky science teachers: Miss Frizzle. A dress decorated with the solar system is key for pulling off this look, as is a curly red wig and a plush chameleon to stand in for the infamous Liz. Extra points for nonsensical earrings.
Bright Planets Fit & Flare Dress, $40, Hot Topic
Curly Orange Resistant Cosplay, $25, Amazon
Stuffed Realistic Chameleon, $21, Amazon
Ice Cream Cone Earrings, $4, Amazon
Pisces
Embrace your aquatic roots this year, Pisces, and rep the underwater community as a Deep Sea Diver (hint: you'll be pretty comfortable too). Slip into black sweats a black sweatshirt, water shoes — unless, of course, you're brave enough to try flippers on dry land — and diving goggles.
Sweatpants, $18, H&M
Sweatshirt, $13, H&M
Easy Women's Water Shoes, $3, Amazon
Adealink Professional Swimming Goggles, $13, Amazon
Aries
Just like the ram that symbolizes your astrological sign, you're probably independent, energetic, assertive — maybe even combative at times — and a total leader. In keeping with your fierce personality, consider dressing up as Roller Derby Girl this year. These lady bosses take no prisoners on the roller rink, and you should follow suit on the Halloween circuit. Pair a plain black tank with flame-printed leggings and break out the 'ole kneepads and helmet for authenticity's sake. If you're up for wearing roller skates all night, more power to ya. If not, tough-looking black high tops will do the job.
Leggings, $11, Pink Queen
Black Tank, $10, Old Navy
Cycling Helmet, $13, Amazon
Taurus
People born under Taurus are known for their stubborn, persevering, highly physical tendencies. If this sounds familiar (or if your birthday falls between April 20 and May 21), you may want to pay homage to tennis great Billie Jean King this October. The costume is particularly timely given the release of Battle of the Sexes, a biopic starring Emma Stone and out this fall. To capture this legend's signature '70s look, you'll need a basic tennis dress, white tennis shoes, clear-framed glasses, a black bobbed wig, and — of course — a tennis racket.
Tennis Dress, $29, Amazon
Hipster Glasses, $12, Amazon
Women's Short Wig, $16, Amazon
Wilson Tennis Racquet, $16, Amazon
Gemini
Talkative, witty, and adaptable, Geminis are symbolized by the image of twins, illustrating how versatile and flexible they can be. If you're going to have a twin identity of your own this October, why not take on the role of a classic character in childhood folklore? Put a fresh, modern spin on the Tooth Fairy. You'll need a white tutu, a tooth-themed shirt, and fairy wings. Carry a wand in one hand and a fistful of colorful kiddie toothbrushes in the other.
Layered Skirt, $13, Amazon
Tooth T-Shirt, $20, CafePress
Glittery White Angel Costume, $15, Amazon
Plastic Star Wand, $2, Amazon
Toothbrush, $23, Amazon
Cancer
Like everyone's favorite faller-down-the-rabbit-hole, if your birthday falls between June 22 and July 22, you may lean toward gentle, nurturing, and conservative (not politically speaking, of course). Revive an old standby this Halloween, Cancer, and dust off that Alice in Wonderland look with a simple blue dress, white apron, white tights, black Mary Jane shoes, and thick black headband.
Faux Leather Wide Headband, $7, Claire's
Leo
I'm about to take this one pretty literally, but that's only because all you Leos out there are in a unique position to totally own your horoscope sign this Halloween by embodying the "king of theAbeasts" that the zodiac says you are. Dress as a Royal Lion this year (and I'm not talking about Simba) with a suede dress, red cape, lion ears and tail set, and crown. Use face crayons to draw on a nose and whiskers.
Annabelle Woman's Fringe Sleeve, $24, Amazon
Superhero Dress Costume Accessory, $8, Amazon
Adults Animal Fancy Dress Accessory, $4, Amazon
Face Paint Color Crayon, $6, Amazon
Virgo
As a pretty textbook Virgo myself, I can personally attest to the fact that Halloween isn't always the easiest holiday for us more reserved, analytical late August and September babies (Aug. 23 to Sept. 22, to be exact) to get into. Over the years, I've tended toward costumes heavy on wordplay and subtler puns, which is why I'm very much about this Pig in a Blanket idea for Halloween 2017. All you'll need is a pair of black leggings, an oversized pink shirt, pink leg warmers, and a pig ear, nose, and tail set. Throw your favorite blanket over your shoulders and you're all set!
Black Leggings, $10, H&M
Pink Shirt, $10, Amazon
Pink Leg Warmers, $7, Amazon
Pig Costume Set, $12, Amazon
Libra
Like the perfectly balanced scales that symbolize those born under this sign, Libras often have perfectly balanced, best-of-all-worlds personalities that make them generally sociable and likable — kind of like Cady Heron from Mean Girls before the Plastics got to her (and again in the post-Regina George era). Everyone knows that Cady Heron wears army pants and flip flops, so those should be central elements of this costume, along with a pink men's polo shirt and safari hat. We're hitting all of Cady's pre-Plastics high points with this look.
Camo Pants, $35, H&M
Flip Flops, $4, Old Navy
Pink Polo Shirt, $11, Amazon
Bucket Hat, $6, Amazon
Scorpio
Scorpios are known for their passion, resourcefulness, and determination, and they may be willing to take a slightly edgier approach to Halloween costumes. Why not try for a DIY Wonder Woman look? Break out of the costume shop with a blue tutu, red top, and tall black boots. You should also load up with gold jewelry — a cuff bracelet, thick choker, and statement hoop earrings. Don't forget Wonder Woman's signature crown.
Black Knee High Boots, $37, MakeMeChic
Gold Necklace, $16, Amazon
Gold Hoop Earrings, $15, Amazon
Wonder Women Tiara, $16, Amazon
Sagittarius
I can't think of a better representation of the typically optimistic, relentless, and outspoken Sagittarius than the Energizer Bunny. Live your hyperactive truth with pink sweatpants, pink sweatshirt, bunny ears, bunny tail, and wayfarer shades. While it's probably not practical to carry a giant drum all night, you can bring mallets along to help get the message across.
Pink Sweatpants, $25, H&M
Pink Sweatshirt, $30, H&M
Bunny Ears, $8, Amazon
Bunny Tail, $5, Amazon
Black Sunglasses, $10, Amazon
Rubber Mallet, $10, Amazon
Capricorn
Thanks to their disciplined, persistent, and generally wise approach to life, Capricorns probably make great babysitters. Be the fab, fun sitter you always wished for while also channeling some '90s fashion this year and take your costume inspo from the Babysitter's Club (also a great group costume!). Rock an oversized sweater under baggy overalls and accessorize with a beret, backpack, and kid-friendly smile.
Denim Overalls, $50, H&M
Pink Beret, $4, Amazon