Here's What Laura Lee & Jeffree Star Are Teaming Up For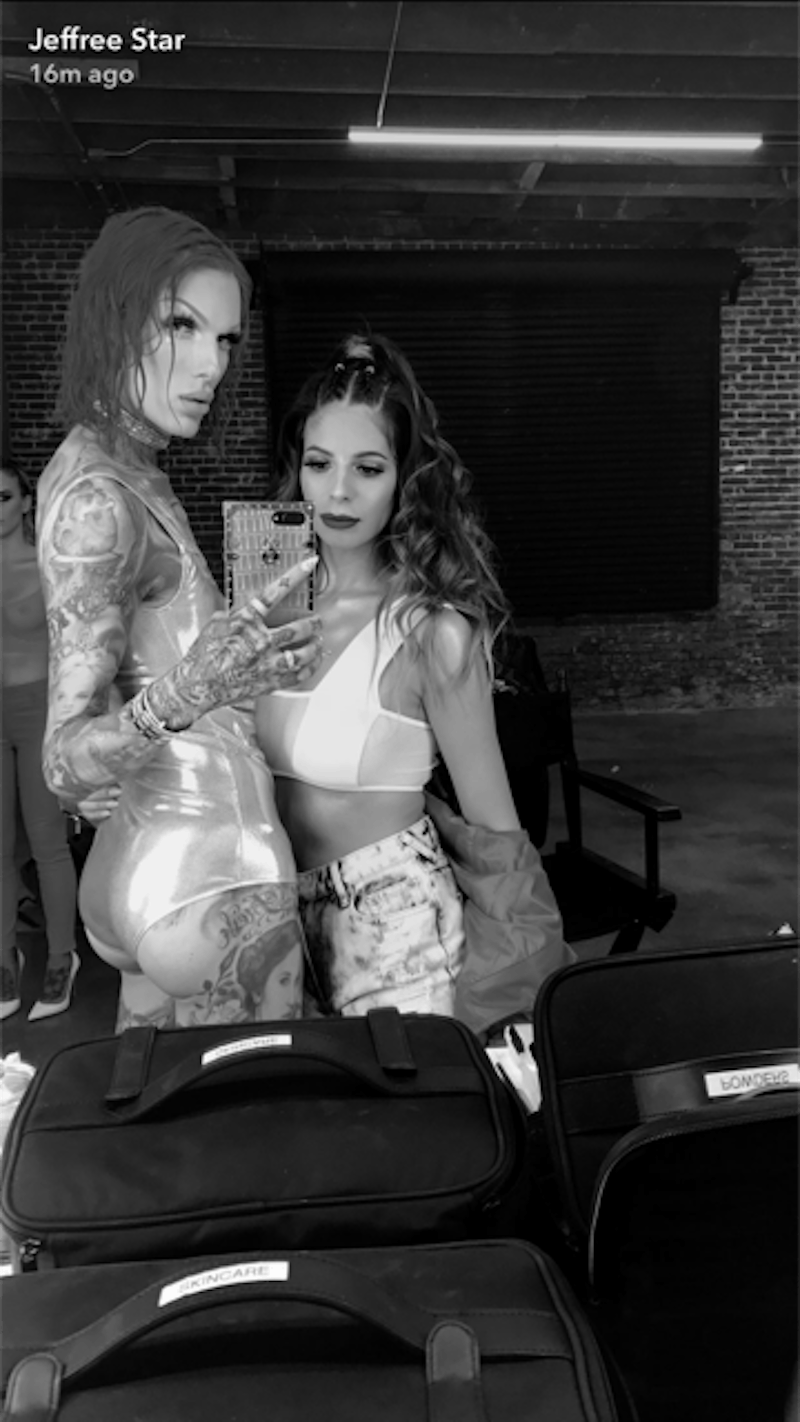 Jeffree Star/Snapchat
Fans of beauty gurus love a good collaboration. Whether it's Nicole Guerriero x Anastasia Beverly Hills or Jaclyn Hill x Morphe, there seems to always be a new one on the horizon, and fans get stoked for them. Now, Laura Lee x Jeffree Star is happening, but it's not in the way you'd expect. While their team up isn't the same as the Jeffree Star x Manny MUA collab, seeing these two besties together in any capacity is exciting no matter what it's for.
Fans of Jeffree Star Cosmetics, though, may be extra excited to see he and Laura Lee together. According to Star's Snapchat, Lee is on set acting as a spokesmodel for his new line of summer products, and they both look insanely gorgeous. While a Laura Lee x Jeffree Star Cosmetics collab isn't happening (yet), the two YouTube superstars are teaming up to promote the brand, and hey, for those hopeful among us, maybe that's a sign of things to come and not just wishful thinking.
As for what is in the summer collection, not much has been revealed as of yet. Fans do, however, know that eight new Velour Liquid Lipsticks will be launched. Hopefully, though, the photoshoot featuring Laura Lee is a sign that the collection is just around the corner.
Laura Lee looked stunning dressed in classic Jeffree Star neon pink.
Could that be a new Velour Liquid Lipstick?
Seeing these two together never gets old.
Clearly, this campaign is going to be crazy gorgeous, and these two totally slayed it. Fans are sure to be shook when they see the final product, but for now, it's time to wait patiently until the summer release.