Lena Dunham's Essay On Immigrant Women Is Personal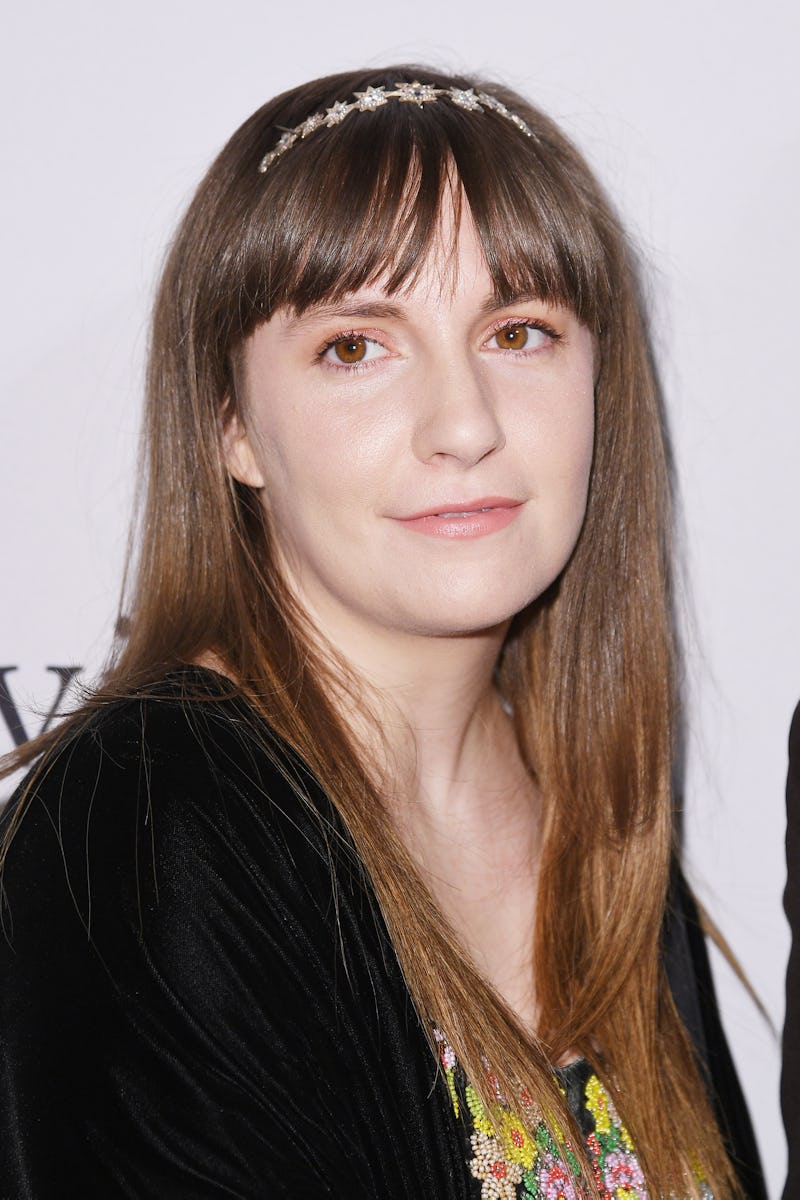 Kevork Djansezian/Getty Images Entertainment/Getty Images
Every year in March, the world celebrates International Women's Day, but in 2017, after last year's presidential election and everything that came with it, the holiday was different. This time, it brought a strike called A Day Without A Woman, which encouraged women to take the day off from paid and unpaid labor and to only spend their money at women and minority-owned small businesses in order to help people realize the contributions we make in a society that still doesn't see us as equals. And on Wednesday, Lena Dunham published an essay on immigrant women on LinkedIn that highlighted how important they are — not just in our country, but in the fight for gender equality — and her words are seriously inspirational when it comes to never giving up.
In her essay, Dunham wrote about an undocumented friend of hers who took a risk by missing work to march for February's A Day Without Immigrants national strike. For that woman (who Dunham did not name), making sure she and people like her were heard was well worth what she could be giving up by not going to work that day.
Seeing her friend's strength was all Dunham needed to convince herself that attending the women's march was absolutely necessary, because if this brave woman could do it, so could she.
Dunham wrote:
In addition to being proud I was also keenly embarrassed- my own social anxiety had left me wondering for weeks whether I'd attend the women's march before I quelled my piddling fears and just showed up. Meanwhile, my friend showed up to the immigrant march without question, not just for herself but for every woman like her who knows deeply that they deserve to claim America as their home. It was a keen reminder: feminists have always been emboldened by the acts of immigrant women. Following their lead will never steer us wrong.
Personally, this part of Dunham's essay struck a chord with me. I planned to attend the Women's March in my city in January, but chickened out because of my own social anxiety. As I saw photos from the people I love who did get out there and march, I instantly regretted not attending. As women, we have a responsibility to fight for each other, and ever since, I have felt like I have failed my fellow women.
But the truth is, as a white, cis-gendered woman who was born into the American middle class, I have a lot of privilege that other women don't have. I am definitely affected by the inequality between men and women, but not to the degree that immigrant women are. If they can fight when the stakes are so much higher for them, then there should be nothing stopping me from doing the same.
It's hard to understand exactly what these women have overcome, but it's absolutely necessary to support them. Without them, without their contributions, we would be living in a very different world.
Dunham also shared a story about how she was named after her great grandmother, Lena Simonoff, who immigrated from Russia. And although she has always been curious about her namesake, now, she tries to honor her and her strength however she can.
She added:
The teenage me — demanding Juicy Couture sweatsuits, refusing to attend Hebrew school, obsessed with private phone lines and high-falutin' ideas of personal liberty mostly revolving around my belly button ring — did not exactly honor my namesake. But today I try to. Not just in the small ways, like trying to channel Grandma Lena on that boat and not whine about motion sickness in the back of a Lyft. But in big ways, too like bearing life's trials and tribulations- physical and emotional- with as much elegance as I can muster. By taking action against silent injustice. By trying my darnedest to feed those I love- if not with my own hands the. with love, patience, compassion and takeout.
It's so important to remember what immigrant women have risked for this country and for feminist progress, whether they're now American citizens or if they're still undocumented. Hopefully, Dunham's essay will remind people what a huge part of our country's history they are — and how they have no choice but to continue working toward their own kind of equality.
For me, her words have made it impossible for me to do anything but keep fighting alongside these brave women who have so much more to lose than I do. If they can do it, with all those odds stacked against them, who can't?