'100 Days' Shares History Of Planned Parenthood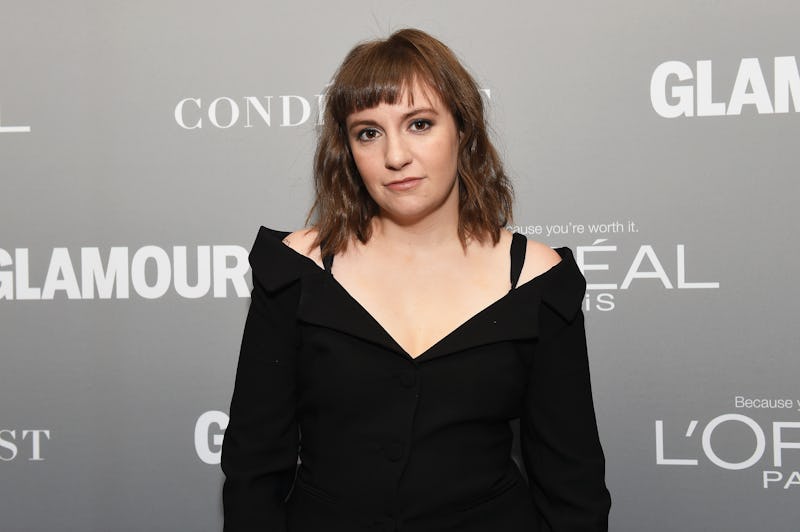 Emma McIntyre/Getty Images Entertainment/Getty Images
I didn't know a seven minute information-filled animated short film could make me tear up — until it did. Lena Dunham's 100 Years from Lenny Letter and NowThis Her follows the century-long history of Planned Parenthood, an organization founded in 1916 by Margaret Sanger. And, gosh, is it heart-stirring to be wowed by the exploits of all the amazing women and men who made, and make, Planned Parenthood the life-changing organization it is today. The tears will fall (probably). The voices of famous actors Meryl Streep, America Ferrera, Hari Nef, Mindy Kaling, Jennifer Lawrence, and Constance Wu share the fascinating history of Planned Parenthood from its founding to the Roe v. Wade battle to today.
It was inspiring and a little surprising to learn how necessary the organization is; today, one in five women go to Planned Parenthood and 3/4 of those women come from low income families. The notion of the organization's importance is succinctly described in the film — "if women don't have access, these kinds of innovations [hormonal birth control] don't mean crap" — as tiny orange hands create a wall between yearning animated women and a monthly hormonal birth control pill packet. So many men, women, and children are impacted by the medical care provided by the organization.
Dunham is hopeful that everyone else was as emotionally charged as I was by the video and will take that energy with them to the Women's March, set to take place on the Saturday after President-elect Donald Trump's Inauguration. Said Dunham:
The spirit behind this video will hopefully take us into the Women's March on Washington this weekend, where we will be showing our new president that we're not going to allow a hundred years of progress to disappear overnight.
In an open letter in September 2016, Trump promised pro-life groups that he would nominate pro-life Supreme Court justices; pass a law banning late-term abortions; make the Hyde Amendment, which blocks federal funding for abortion services, permanent; and defund Planned Parenthood. At a time like this, when women's rights are at risk, a rallying cry is necessary. Dunham's film seems to do just that.
The short describes the powerful women who have achieved great things through Planned Parenthood. Among them is founder Margaret Sanger, who achieved funding to create hormonal birth control (AKA the most important scientific advance of the 20th century); Estelle Griswold, the Connecticut Planned Parenthood director who worked to get Roe V. Wade passed; Faye Wattleton, who stepped up Planned Parenthood's game as a whole when she was instated; and the current president, Cecile Richards. But these women aren't the only people to be admired in the organization. Dunham reminds us that, despite murders and death threats at clinics, abortion providers keep working to assist women in need — even wearing bulletproof vests on the job.
Dunham's short film does the job of evoking emotion while also promoting education. And it's truly important. As it points out,
...you cannot defend your rights if you don't understand them, or you don't know how you got them. And you definitely cannot defend your rights if you don't know who's trying to destroy them.
Knowledge is power, y'all.