Leslie Jone's Birthday Video Will Make You Want To Immediately Start Dancing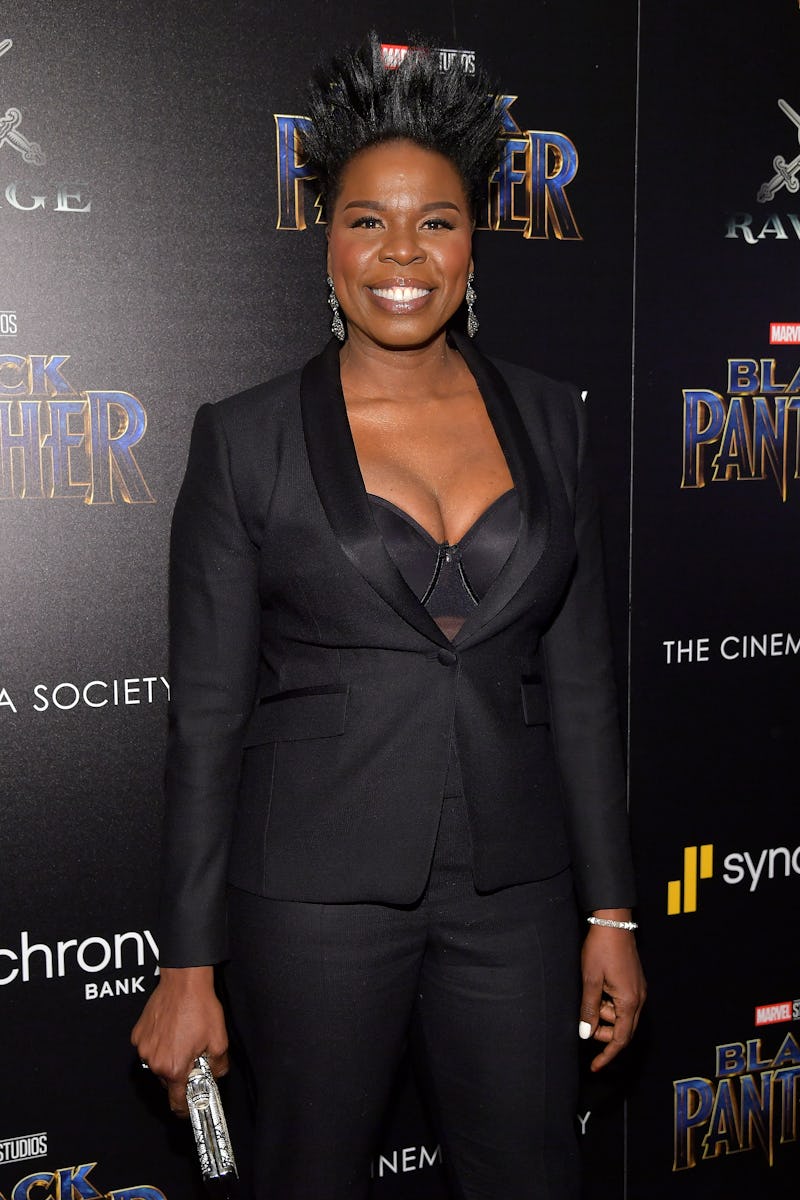 Roy Rochlin/Getty Images Entertainment/Getty Images
Everyone who watches Saturday Night Live is already well aware of the fact that Leslie Jones is an all-around treasure. And if you follow the comedian on Twitter, you'd know that her hilarity isn't just reserved for skits. As seen in one of her latest tweets, Leslie Jones celebrated her 51st birthday with an amazing dance video, and surprisingly, this wasn't the first time she's celebrated her special day in such a fun way.
In the video shard Friday, Jones could be seen dancing to Luke's "It's Your Birthday" alongside a friend at NYC comedy club Caroline's, where she has a few stand-up shows scheduled. Honestly, she should maybe look into a dancing side-gig if she ever gets tired of making people laugh because her dance moves are on point. It's safe to say that her many fans agreed, just based on the replies to the video. One user wrote, "Baby you look FABULOUS HUNTY! Gone get your groove on! HAPPY BIRTHDAY QUEEN."
Interestingly enough, the caption she posted for the fun video offers up a factoid about the SNL star that you might not have known. She wrote, "I'm 51 b*tches!! #lukesaidmyfirstnameannette." Jones was making a reference to the "It's Your Birthday" track here, in which Luke sings that it's the birthday of multiple people, including an Annette. Just as she said in the hashtag, Annette is her actual first name. According to Colorado State University's magazine, she went by "Annette Jones" when she attended the school. So maybe fans should actually be saying "Happy Birthday, Annette!" for her special day.
As many of her fans also said, this wasn't the first time that Jones has released a dancing video for her birthday. "Your video last year and this year has me hollering," one user said. They're definitely not wrong as both this year's clip and last year's 50th birthday celebration video are both complete gems.
Her previous video was similar in that it featured Jones dancing along to a birthday track with one of her friends by her side. Last year's featured the musical stylings of Trap Beckham's "Birthday B*tch," and also featured the comedian holding a piece of birthday cake to celebrate the happy occasion. Just like her most recent one, fans were all about her good-natured birthday celebration, as the replies from everyone including David Alan Grier and Orlando Jones showcased.
Now that Jones has established this new birthday tradition, fans are definitely going to be looking forward to all of her future creative endeavors. As one Twitter user said, "I need a birthday vid every year now," and, honestly, they probably speak for a lot of fans out there with that statement.
In a recent follow-up tweet, Jones conveyed that she was really feeling the love on her 51st birthday. She opened one gift from her friend and fellow comedian, Lenny Marcus, that not only included a flawless Beyoncé-themed birthday card, but also tickets to see the Broadway show Wicked, which she was thrilled about.
So from the presents to the dance celebrations, it seems like Jones' 51st birthday has already been a day to remember.