Jon Cryer Will Play Lex Luthor On 'Supergirl' & Fans Don't Know How To Feel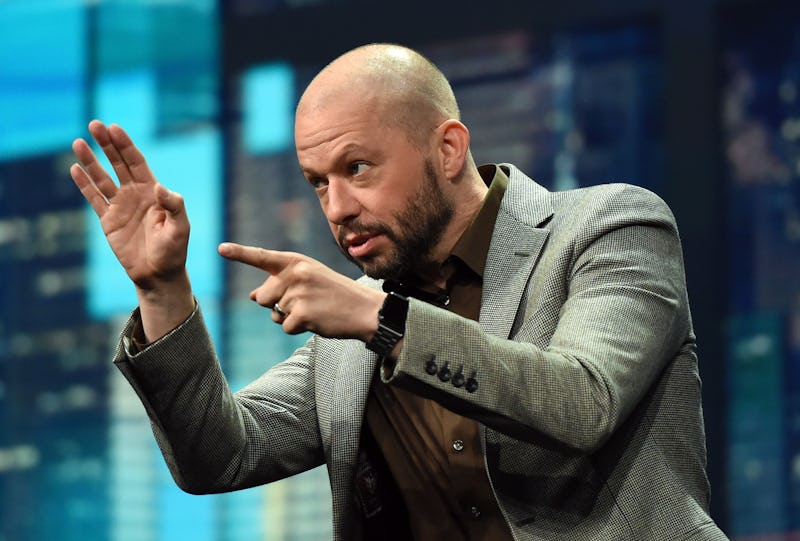 Ethan Miller/Getty Images Entertainment/Getty Images
Supergirl has finally found one of its biggest villains. Or, at least, one of Superman's greatest foes. Jon Cryer will play Lex Luthor on Supergirl this coming season. And, yes, that's Cryer of Two and a Half Men and Pretty in Pink fame. Cryer, who has recently embraced the bald look, befitting his new character, will reportedly appear in a handful of episodes, beginning in Episode 15, according to TVLine. And fans don't know how to feel.
"We are enormous fans of Jon Cryer, and he was instantly our dream actor to play the iconic role of Lex Luthor," said executive producers Robert Rovner and Jessica Queller in a statement, via TVLine. "Jon is a super-talent, and the fact that he played Lenny Luthor in Superman IV brings an added layer of legacy to his casting. We're beyond thrilled to welcome Jon to the Supergirl family." Cryer himself responded to the news in a series of tweets, writing, "I am way too excited about this."
Indeed, this won't be the first time Cryer will play a member of the notorious fictional family. He appeared as Lenny, Lex's nephew, in Superman IV: The Quest for Peace (1987), the final film of the beloved Christopher Reeve-starring Superman series. So, really, this role has been over 20 years in the making.
Despite his previous connection to the Luthors, Cryer's casting has caught Supergirl fans a bit off guard. It's especially strange news for those who watched him play a lovable single dad on Two and a Half Men for 12 seasons or fell for him when he starred as Duckie in Pretty in Pink. "No one's buying Duckie as Lex Luthor. #JustSayin," wrote @MercurialMiss on Twitter.
Other fans are sad that Supergirl didn't bring back Michael Rosenbaum for the role. Rosenbaum played Lex Luthor on Smallville, The CW's previous Superman show. "We could have had Michael Rosenbaum. He WAS Lex," tweeted @Goofyfan_Chuck.
Fan reactions aside, it's unclear what exactly Lex Luthor's role will be when he arrives in National City in 2019. As previously noted, Cryer isn't slated to appear on the show until Episode 15, which means he'll be missing out on this season's annual Arrowverse crossover event. It will be a notable absence considering the fact that the crossover will mark the return of Superman (Tyler Hoechlin) to the show, along with the debut of Lois Lane, as played by Elizabeth Tulloch. But perhaps Lex Luthor's later arrival will mean more Superman appearances as Season 4 progresses.
Of course, even if Superman does not return to National City to engage with his nemesis, he'll no doubt cause plenty of trouble. As previously hinted on Supergirl, Lex has a tense relationship with his sister, Lena Luthor (Katie McGrath), a regular character on the show. Where Lex has made an enemy out of Superman, Lena wanted to take a different path with her own local superhero. And it's made her somewhat of a black sheep in the Luthor family. In fact, when executive producers Rovner and Queller first announced that Lex would be joining Supergirl, their statement hinted at some good, old fashioned family drama. "We can't wait for him to shake things up in National City and watch him go toe to toe with not only Supergirl, but his sister, Lena Luthor," read the statement, via The Hollywood Reporter.
Jon Cryer's casting as Lex Luthor might be stirring up some emotional reactions from fans, but that's clearly nothing compared to whatever drama Lex himself will bring to Supergirl next year.