Kylie Jenner's Docuseries Will "Show A Different Side Of Her"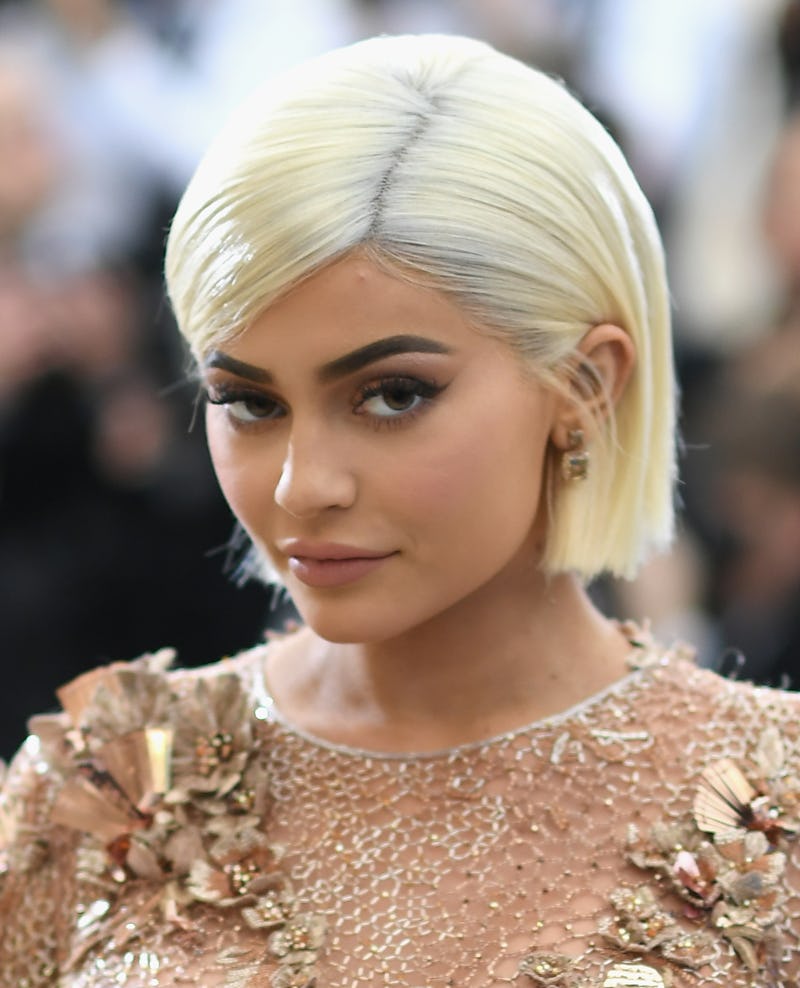 Dimitrios Kambouris/Getty Images Entertainment/Getty Images
It was just a few days ago that we got our first look at Kylie Jenner's upcoming show, Life of Kylie, and as it turns out — even the star's famous sisters are looking forward to watching the docuseries when it premiers in July. Speaking with E! News at the NBCUniversal 2017 Upfront event on Monday, May 15, Kim Kardashian and Khloé Kardashian explained that they were going to be watching Life of Kylie like everyone else, as Jenner's going to be revealing more to her fans than they're used to seeing. "She's already a pro at this," Kim told E! News. "This is something she really wanted to do to show a different side of her."
In discussing how Life of Kylie will be different than Keeping Up With the Kardashians, which will celebrate it's tenth anniversary this year, Kim said,
"She hasn't been that open on our show. So you're definitely going to see her friends, her dating, what she does on a daily basis, how hard she really works."
Apparently Kim didn't realize how much effort Jenner puts into her cosmetic line until she recently collaborated with her for their KKW x Kylie nude lip kit line. "I had no idea how hard it really was," Kim admitted. Jenner sure does make it look easy, but hey, you really can't tell how hard someone is working by what they post to social media.
"It'll even be new for us because we don't hang out with her friends," Khloe said about the docu-series. "Like what the hell does Kylie do all day long? It's funny because [Kim and I are] with each other all day long. So with Kylie, I'm going to be a viewer like everyone else."
How cool is it to think that Life with Kylie could be giving us fans an inside look into Jenner's life that even her sisters don't currently have? It definitely seems like the show will focus on Jenner's business and personal life, and won't necessarily be just an extension of what we already see on KUWTK. July 6 is when Life with Kylie premieres, and honestly, it can't come soon enough.