Kylie Jenner's Show Will Show Off Her Friendships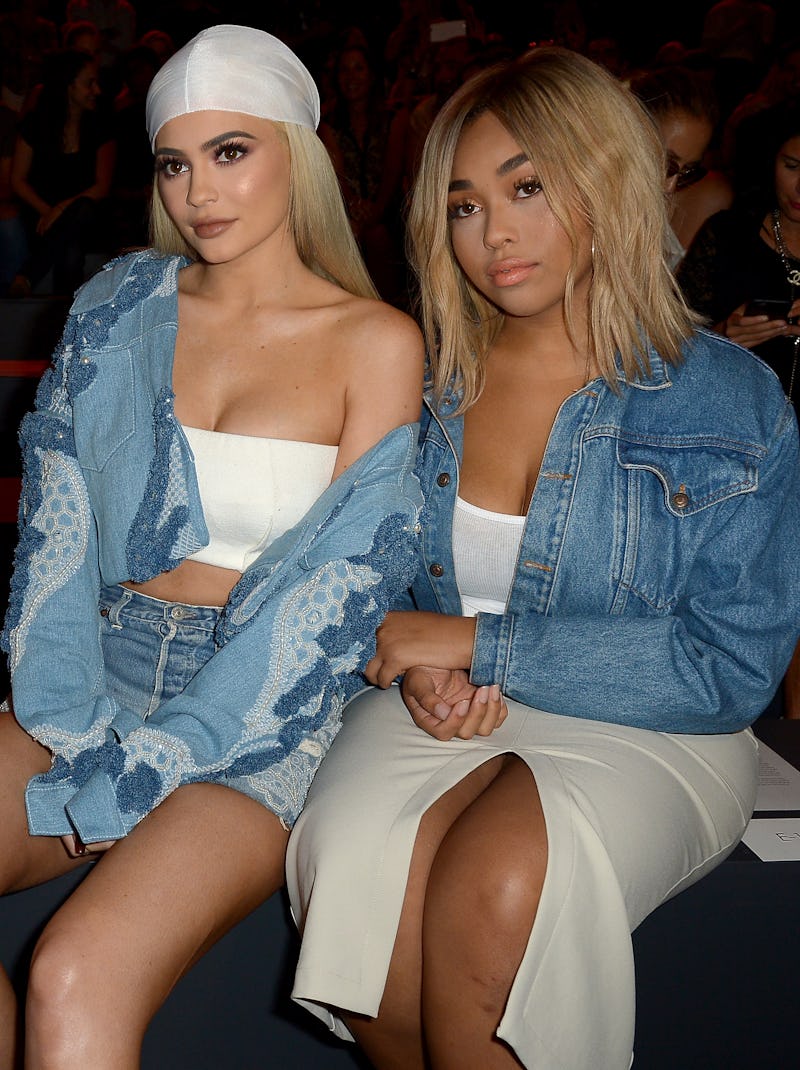 Gustavo Caballero/Getty Images Entertainment/Getty Images
As you've undoubtedly already heard, Kylie Jenner is getting her own spinoff show set to air on E! this upcoming summer. The network hasn't released too many details about the 8-episode docu-seires titled Life of Kylie, which has many of us wondering who else will be on the show besides Jenner. Will her famous sisters be regulars? What about her brother, Rob Kardashian, or Blac Chyna? E! did not immediately respond to Bustle's request for more information, but here's what we already know: A press release announcing the spinoff confirmed that it will explore Jenner's friendships, family relationships, and her work life.
"The last couple years have been such an incredible journey with the support of my fans," Jenner said of the project in the official announcement. "This show will allow me to give them a peek inside all of the exciting things I am working on, as well as some personal time with friends."
Notice how Jenner's quote doesn't specifically mention her famous siblings. Now, although it seems highly likely that a few member of Jenner's family will appear on the show, I don't get the impression that they'll be the main focus of the show. I could see parents Kris and Caitlyn Jenner making the odd appearance, as well as sister Kendall Jenner (whom Kylie Jenner regularly collaborates on projects with). However, I wouldn't expect to see too much of Kim, Kourtnery, and Khloé Kardashian, who are the main focus of the family's long running series, Keeping Up With the Kardashians.
According to E! News, Life With Kylie will cover Jenner's "relationships with her family and closest friends, including Jordyn Woods." OK, so we definitely know that Woods, who recently accompanied Jenner to a high school prom in Sacramento, CA, will be a regular on the show, which totally makes sense. Woods is one of Jenner's besties and has millions of her own followers on social media. The mention of Woods by name suggests (to me) that Jenner's friends will have a larger presence on the docu-series than her family.
None of the announcements about the show however, mention Jenner's boyfriend/possibly ex-boyfriend Tyga. Reports recently came out claiming that couple are not together at the moment, but it would be odd if he was entirely absent from the show. It does seem like a main focus of the show will be Jenner's successful career, not only in reality television, but her also widely popular cosmetic and product lines, so it wouldn't be too strange if the docu-series didn't dedicate too much attention to Jenner's romantic relationships. Either way, I'll definitely be watching Life With Kylie when it premieres this summer.