Lilly Pulitzer Is Having A MASSIVE Sale & Dresses Are Under $50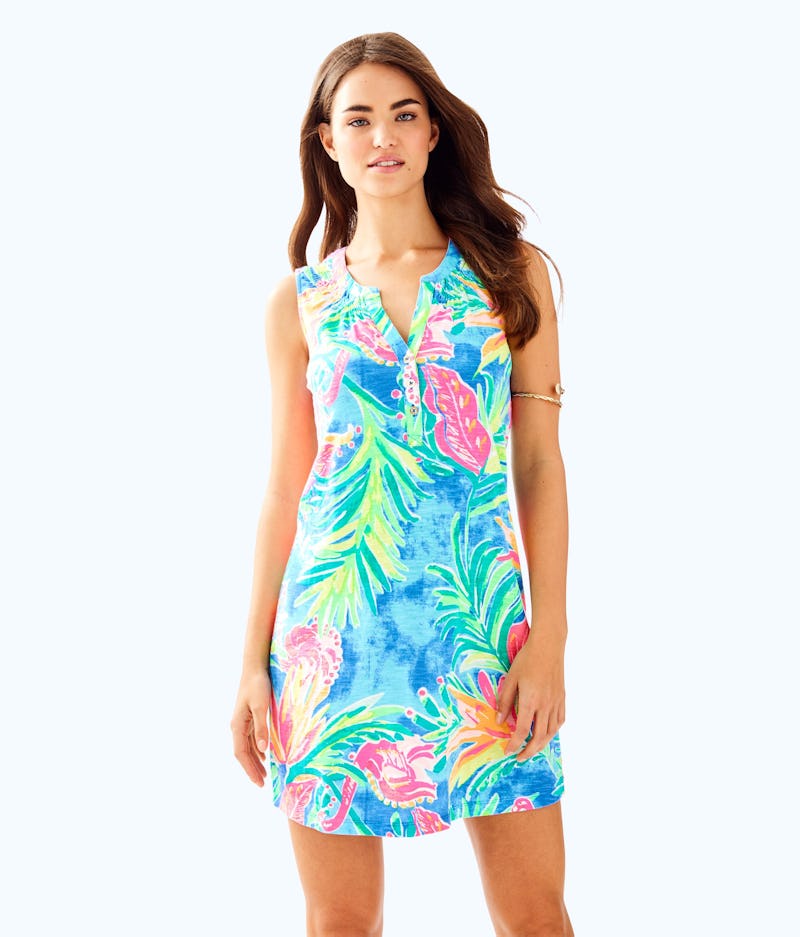 Courtesy of Lilly Pulitzer
Unfortunately, summer is coming to an end. Your beach and pool days are waning, and those frosés are becoming less and less appealing. Don't worry, though. There are some perks to the end of the season, and one of them happens to be the Lilly Pulitzer After Party Sale (offers sizes 00-16, XXS-XXL). The annual discount bonanza is back this year, and it's so good.
If you're already a fan of Lilly Pulitzer, there's a good chance that you've shopped the sale in the past. If, however, you're a new fan of the gorgeous, feminine and colorful brand, you're in for a big treat because come the end of summer, Lilly puts on a sale that will give you the discount you've always wanted.
While Lilly Pulitzer's pricing is certainly not astronomical or unattainable, the sale obviously makes their products more affordable. Given that the brand doesn't give these sizable discounts often, that's why the event is such a BFD. Plus, the sale prices apply to a ton of different products from the brand. Whether you're looking for a new skirt, dress, keychain, or even phone case, nothing is off limits when it comes to the After Party Sale. Simply shop the section, and you're good to go.
There are some things you need to know about the sale, though. First of all, it's incredibly popular. With these sort of discounts, how could it not be? That means that items begin to sell out quickly, so if you want to shop, you should probably go ahead and get started. In fact, the sale actually started yesterday, Sept. 10, and due to the sheer amount of traffic, the website experienced some issues that had to be resolved according to the brand's Instagram account.
Now, though, those traffic issues appear to be completely taken care of, and you can start shopping until your heart is content.
Currently, there's still tons of items left to shop from dresses to shorts to tops. Just because they're still listed, however, doesn't mean that your size is available. Like Lilly Pulitzer's own Instagram mentioned, traffic has been high for this sale (and who can blame people for wanting to shop it), and because so many floral, summertime fans have done some damage to their credit cards, sizes are waning.
Don't worry too much, though. If you have to have your Lilly style going in to next season, there are items that don't require sizing. That's part of the beauty of the sale. There's something for everyone. Accessories like phone cases, jewelry, bags, and even stationary and glassware items are up for grabs and feature the same steep discounts as the Lilly Pulitzer attire offered during the After Party Sale.
If you want to get in on the Lilly Pulitzer After Party Sale, now is the time. With availabilities waning, get your credit card out and start adding items to your cart. Both accessories and clothing are on sale, and there's never been a better time to shop Lilly.