Lindsay Lohan Befriends Bana al-Abed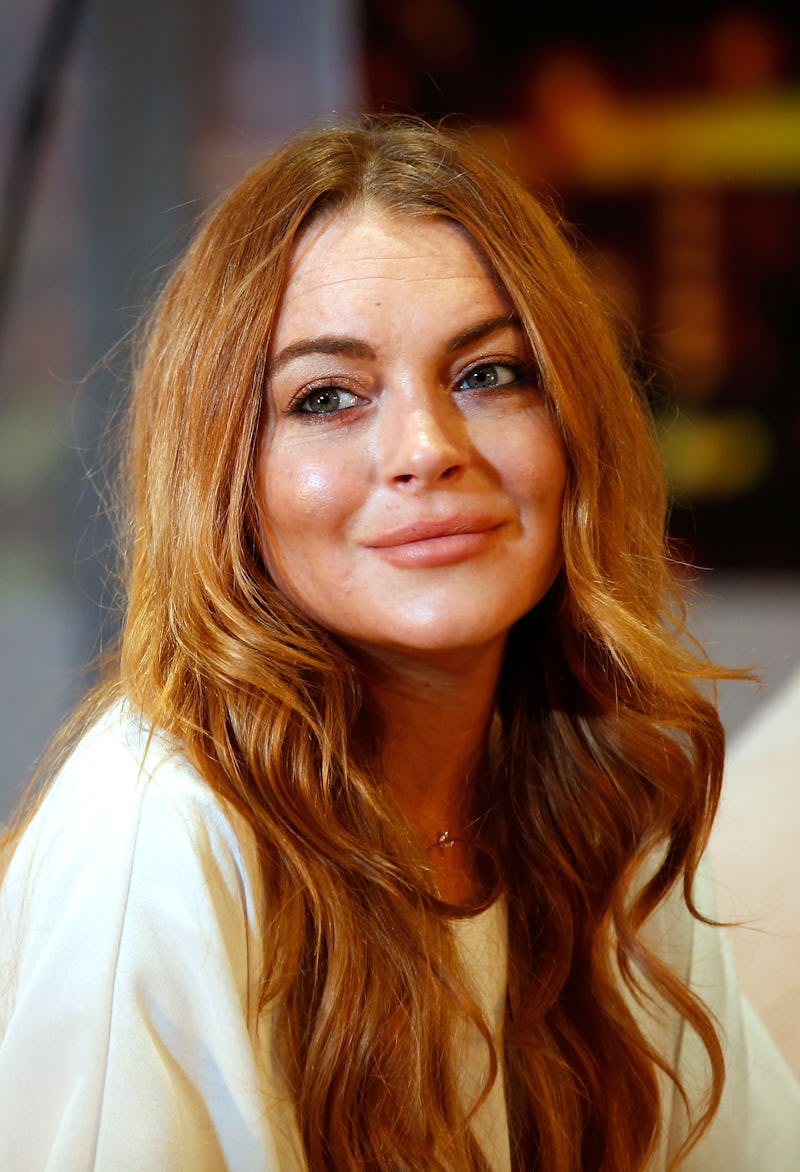 Tim P. Whitby/Getty Images Entertainment/Getty Images
She may have once been a Mean Girl, but these days the actor who made Cady Heron a pop culture fixture is living a much different life. Lindsay Lohan met Bana al-Abed in Turkey on Friday, Jan. 27, the BBC reports. The Parent Trap star is continuing her travels across the Middle Eastern country to educate herself on the issues affecting Syrian refugees. The 30-year-old actor joined the 7-year-old social media sweetheart on Periscope where the youngster greeted her, saying, "Hello my friend." Al-Abed posted the video to her Twitter page. Update: A rep for Lohan released a statement to Bustle about her meeting with the president of Turkey, which included the following statement from Lohan: "I am extremely grateful that the president and first lady invited me to come speak with them, they are very kind people with loving hearts."
Earlier: Al-Abed is best known as a "peace preacher" via Twitter where she and her mother, Fatemah, shared stories about their daily lives in war-torn East Aleppo, Syria. She and her family were evacuated from Syria to Turkey in December.
In the video, Lohan gives al-Abed a hug and shares a message of peace with the citizens of Syria. "We want to send all the people in Syria and Aleppo suffering, all the refugees, that we are here supporting you, and you can hang on be strong just like Bana has," Lohan says. The heartfelt encounter, which al-Abed shared with their 364,000 Twitter followers, has garnered almost 2,000 likes and 550 retweets.
Al-Abed and Lohan's meeting comes just a day after the youngster wrote an open letter to President Donald Trump requesting help for the children of Syria. The tweet that accompanied the one-page plea says, "My letter to @donaldtrump: I beg you, can you do something for the children of Syria? If you can, I will be your best friend. Thank you."
Al-Abed's mother told The New York Times her daughter's letter was a kind overture aimed at changing Trump's stance on creating an executive order to "cut the country's refugee resettlement program."
"Maybe he will change his mind, I don't know," Fatemah said. "But we will keep hoping."
As for Lohan, Bustle reached out to a rep for the actor for comment on how the two came to meet, but did not receive a response at the time of publication.