Proceeds From This Red Lipstick Go To Organizations Working To Reduce Gun Violence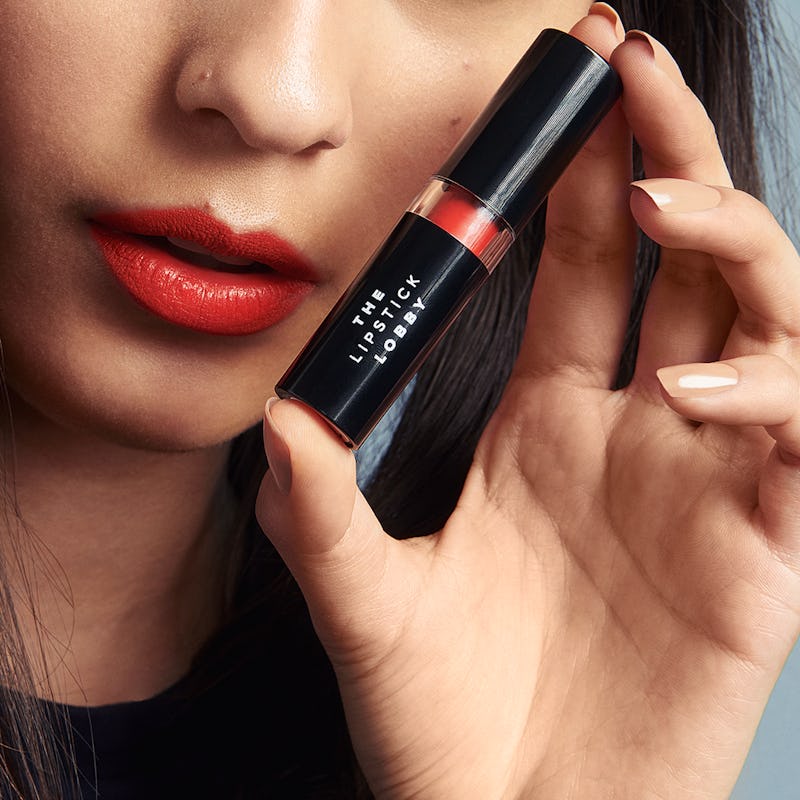 Courtesy of The Lipstick Lobby
If you think makeup can't make a difference, you so need to think again. Social justice-minded makeup brand The Lipstick Lobby invites you to pucker up and protest. It offers products to paint one's pout while lobbying for important causes. The Lipstick Lobby's Fired Up orange x red lipstick has a mission regarding gun violence. Its goal is to increase awareness of this issue and to help eradicate it!
Fired Up, which is vegan and cruelty-free, will give the wearer a head-turning, gorgeous power pop of blazing color on the lip. But that's the very least of its many powers.
The net proceeds from the purchase of this universally wearable shade will be donated to The Brady Center, a advocacy group that is working to reduce gun deaths by half as of 2025. It's a lofty goal for the organization and it is one that we all should support. It's just so happens that an awesome, additional perk is that you get to wear a glamorous lipstick while backing a critically important cause.
You will look good with your red-painted lips. But you will feel even better about the cause you are supporting and the lives you can help save by scooping up a tube or three.
It's truly a stunning shade.
It looks beautiful on a range of skin tones and beauties.
The orange tone is bold and makes quite a statement.
But The Lipstick Lobby went way beyond the basics with this shade. The Fired Up campaign features survivors and family members of those who were lost to gun violence and mass shootings. The brand encouraged participants to "stencil" a message on themselves using the lipstick. Each person included in the campaign wears the color in unique ways, namely via phrases painted on their bodies. Among them are "Background Check" and "Never Again.
One includes the classroom number of the MSD school that was the site of a shooting. Another features April 20, 1999, which was the date of the Columbine massacre.
One image features a woman with the word "NO"on her face — a letter scrawled on each cheek. Another features a child with "Am I Next" written on their forehead.
It's totally OK if you have been brought to tears — we were, too! These impactful images force you to ponder those whose lives have been senselessly and tragically cut short or irrevocably altered in the wake of mass shootings that could and should have been avoided. It's a poignant and profound campaign — it's also one that serves to remind us that we are all affected by gun violence.
The brand's mantra is as beautiful as the shades it sells. The Lipstick Lobby notes that its mission is to effect change, progress, and equality. Other organizations that it supports include the ACLU and Planned Parenthood.
TLL also sells tote bags, mugs, and shirts. So you can show your support in a multitude of ways — along with your lips, of course.
The Lipstick Lobby has truly developed a simple but powerful way to protest — via lipstick. It also reminds us that small actions in our everyday lives, like wearing makeup, can create change in cumulative fashion. The Lipstick Lobby offers an assist and allows us to #LipstickItToTheMan!