Lisa Vanderpump May Open A New Restaurant With 2 Of Your Fave 'Pump Rules' Stars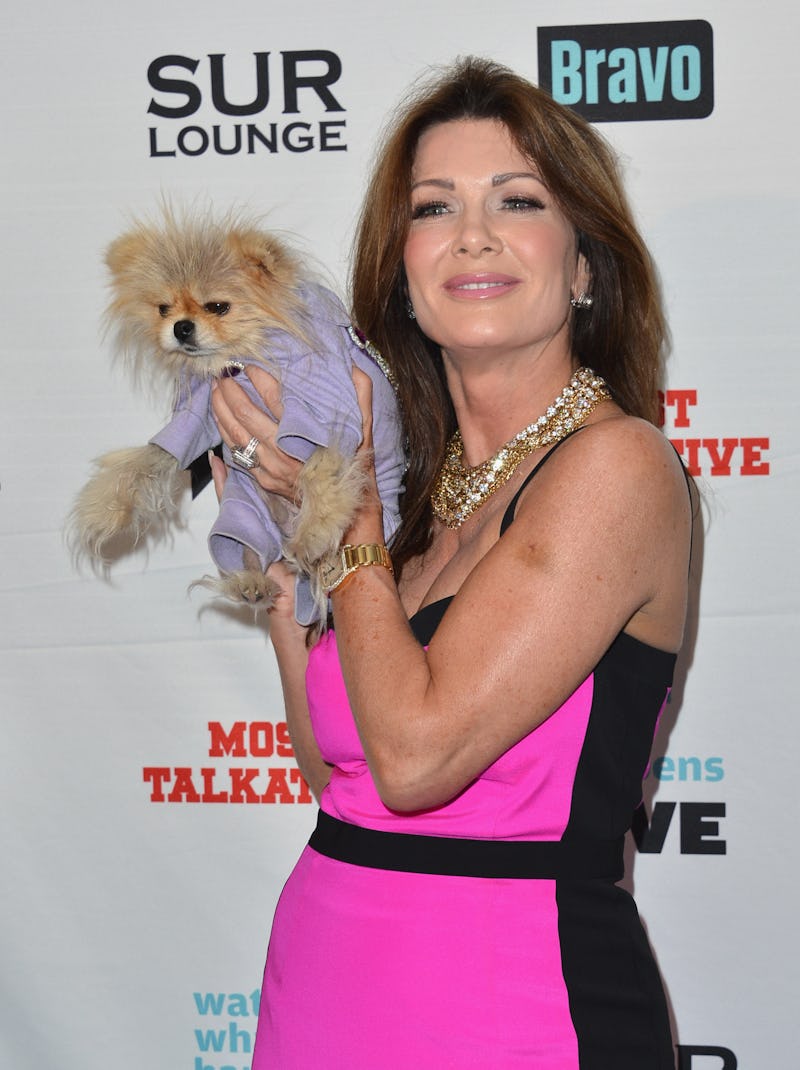 Alberto E. Rodriguez/Getty Images Entertainment/Getty Images
Just as the Season 5 finale hinted, LVP's latest venture may involve turning the Toms of Vanderpump Rules into restauranteurs. On Monday, TMZ reported that Lisa Vanderpump may open a new restaurant with Tom Schwartz and Tom Sandoval in West Hollywood before the end of this year. According to TMZ's sources, the Real Housewives of Beverly Hills star is "still working on a possible deal with Sandoval and Schwartz regarding ownership and management," and the dining establishment is reportedly slated to open on the same block as SUR and PUMP in November. Bustle reached out to Vanderpump's rep, who declined to comment.
In the Season 5 finale, Vanderpump pulled the Toms aside at Schwartz's wedding reception, sat down in a woodsy elegant chair, and asked them if they'd like to open a restaurant with her called Tom Tom. The chance to work with the esteemed restauranteur seems like an offer that could not be refused, but in that moment, non-SURver Schwartz wasn't ready to take the plunge. SUR-tender Sandoval, on the other hand, appeared to be very much on board. And with that, a cliffhanger was born: Would the Toms and LVP go into business together? Or would Vanderpump's dreams of working with the Toms never be realized?
Back in March, Schwartz told Bravo's The Daily Dish podcast that the Tom Tom idea is "so up-in-the-air" at the moment before adding, "There was so much going on [when Vanderpump asked about the restaurant at the wedding], I could not process it, but I'm excited about it. And we'll see what happens." He continued, "We've looked at a spot near PUMP, and we've had some creative conversations. But we've only talked about it one time since then."
And now, TMZ's saying it's apparently underway. And it's apparently going to be close to PUMP and SUR. And it's apparently going to be open in just a few months.
Wait a second. If the restaurant has been in the works while Pump Rules Season 6 has filming… *does some math.* Uh, could that mean the making of Tom Tom will appear on Season 6 of Pump Rules?
*Hums a hopeful rendition of "Raise Your Glass."*