9 Podcasts That Are Basically A Book Club You Can Enjoy At Home By Yourself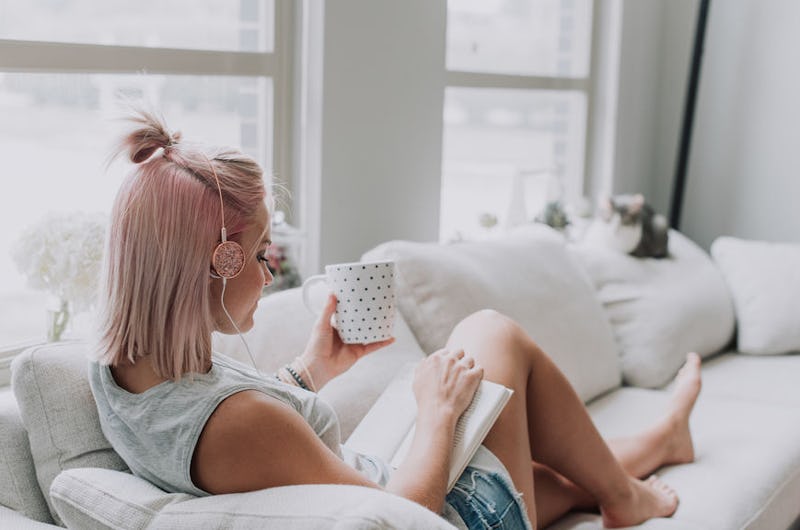 Melanie DeFazio/Stocksy
So, you want to join a book club but you don't know if you have the time in your schedule to actually commit to a meeting? Fear not, reader, there is another way to feel like you are a part of the literary community: by listening to podcast versions of book clubs.
Book clubs have always been popular in the United States, but over the last few years, they have completely blown up. It isn't just your mom and her friends who get together each month to discuss a good book over a bottle of wine. It's Reese Witherspoon and her increasingly popular Hello Sunshine book club. It's Emma Roberts and her best friend Karah Preiss's Belletrist group. It's Oprah's nationwide book club, which was relaunched in recent years and continues to serve up some seriously good reading selections. Everywhere you look, there seems to be a new book club popping up. In fact, the only thing more popular right now seems to be podcasts, which continue to grow in popularity and in number. Considering the demand for both new book clubs and new podcasts, it probably isn't all that surprising that the two would combine forces someday. Luckily, that day has already come.
If you're looking for a new book club, here are nine podcasts versions you can join without ever leaving your house.