Lorde Already Apologized For That Taylor Swift Comment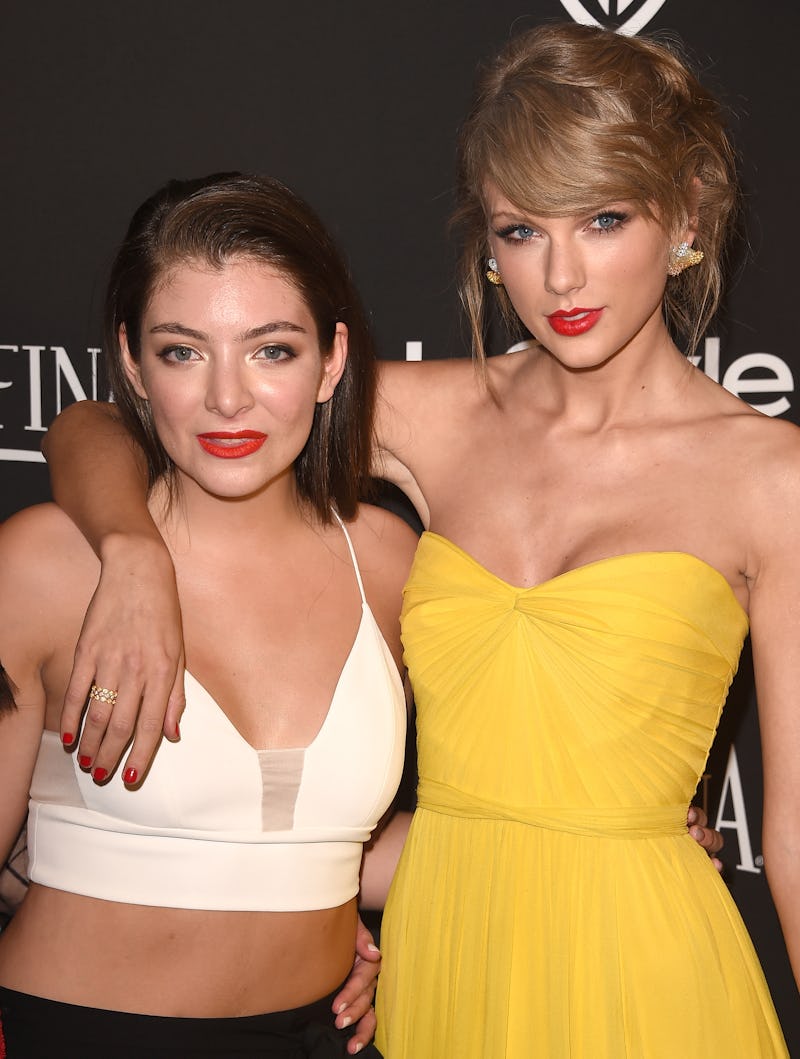 Jason Merritt/Getty Images Entertainment/Getty Images
Everyone might be obsessed with Lorde's latest release, Melodrama, right now, but something she said recently has put the 20-year-old in the middle of a controversy. On Monday evening, an interview with The Guardian came out where Lorde compared being friends with Taylor Swift to having an autoimmune disease, and fans were understandably offended. The good news? Lorde has already apologized for her insensitive comment, and even though it can't change the damage that's already been done, it was the right thing to do.
In the interview, Lorde was trying to explain how being friends with someone like Swift comes with a very specific list of dos and don'ts, considering how famous she is — where they can and cannot go, what they can realistically do when they hang out — and then compared that to the way people who live with extreme allergies must live. She said:
"It's like having a friend with very specific allergies. There are certain places you can't go together. Certain things you can't do. There are these different sets of considerations within the friendship. It's like having a friend with an autoimmune disease."
However, it's pretty obvious that suffering from a disease and being friends with one of the world's biggest celebrities are two very different things, and Twitter users wasted no time pointing that out to her.
Fortunately, it didn't take long for Lorde to recognize her mistake, and she quickly issued an apology. Not only did she point out that she didn't mention Swift directly in the interview, but she also owned up to her mistake. In her tweet, she said,
"Didn't mention Taylor, but regardless, I f*cked up & that was really insensitive. I'm sorry."
Lorde's right — it was really insensitive. I can't begin to imagine what living with a chronic disease like that must be like, but I assume having famous friends is nothing like it, and it makes sense that those who do suffer would be upset at the comparison.
Fortunately, rather than defend herself, the "Green Light" singer took responsibility, which is exactly what should happen following a remark like the one she made. She may already be a Grammy winner, but she's also only 20. It's not OK to offend her fans no matter how young she is, but it does seem to be a common occurrence to put your foot in your mouth a lot when you're 20 out of ignorance — at least, it was for me.
If we all understood each other, the world would be a better place. That's probably an impossible feat, but incidents like this help everyone learn, and it sounds like Lorde took something important away from her mistake.