Lorraine Toussaint Is Joining A Superhero Flick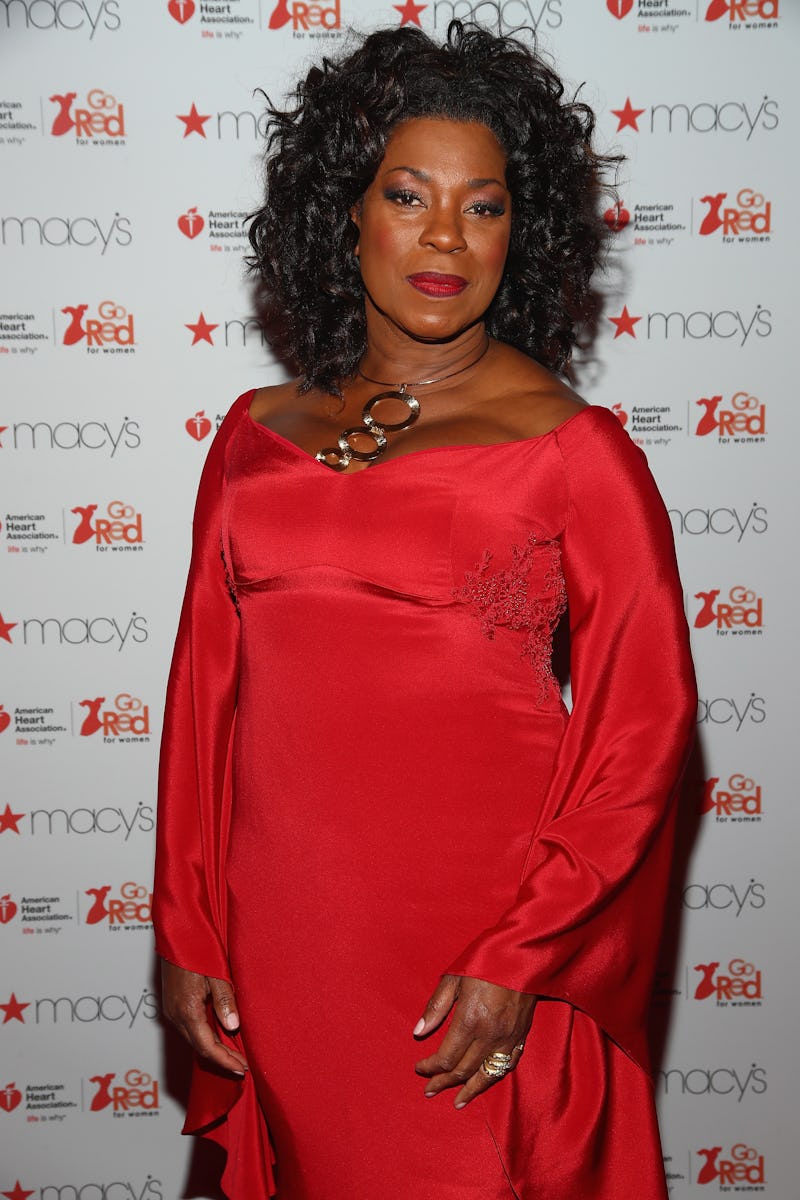 Astrid Stawiarz/Getty Images Entertainment/Getty Images
She was strong as a mixed-race noblewoman in Belle and is currently hanging out with another Belle as coquettish feather duster Plumette in the live-action Beauty and the Beast. Clearly Gugu Mbatha-Raw can play anyone, so it's probably no shock that she's about to be superhero... and no, I'm not saying that for flattery purposes. Mbatha-Raw is playing a superhero in upcoming flick Fast Color, and it looks like she's getting some serious support. According to Deadline, Orange Is The New Black's own Lorraine Toussaint is joining the cast of Fast Color as Mbatha-Raw's character's mother, and it could be a powerful pick — with interesting implications.
The basic premise of Fast Color is that it follows Mbatha-Raw as Ruth, a young woman who has to go on the run after it's discovered she has super powers. Finally, after years on her own, she returns to her family, now the only safe haven she has. What's intriguing about Toussaint's role, though, is that she's played a powerful woman in the past and a mother figure. Except that turn came with some serious villainy, if you look back at Toussaint's season-long arc on OITNB and all the havoc she raised among the other Litchfield inmates.
In case your memory needs jogging, Toussaint was antagonist supreme, Vee Parker. Forget the sheer fact that Vee struck fear into the heart of Red (and later severely injures her with a slock). Vee was a master manipulator who was able to turn Suzanne into a bully and nearly broke up the special bond between Poussey and Taystee (eeeeevil). It was a brilliant (albeit terrifying) turn for Toussaint, and you have to wonder if that could possibly fuel this role. Will there be a twist in Fast Color that has Toussaint as a low-key super villain, manipulating her daughter the way Vee manipulated her adopted prison family? It's something to keep in mind.
Then again, much like Mbatha-Raw can be both an 18th-century beauty and an 18th-century beauty/magical household item, Toussaint has range that doesn't marry her to any particular role. She also embodied real-life civil rights activist Amelia Boynton Robinson in the critically acclaimed Selma, so perhaps this mother will use a strong sense of justice to guide her wayward daughter.
The plot could absolutely go in a couple different directions. What I am certain of is that this is shaping up to be an incredibly strong cast, and I'm excited to see these two stars team up.