A Limited-Edition LUSH Product Is Back By Popular Demand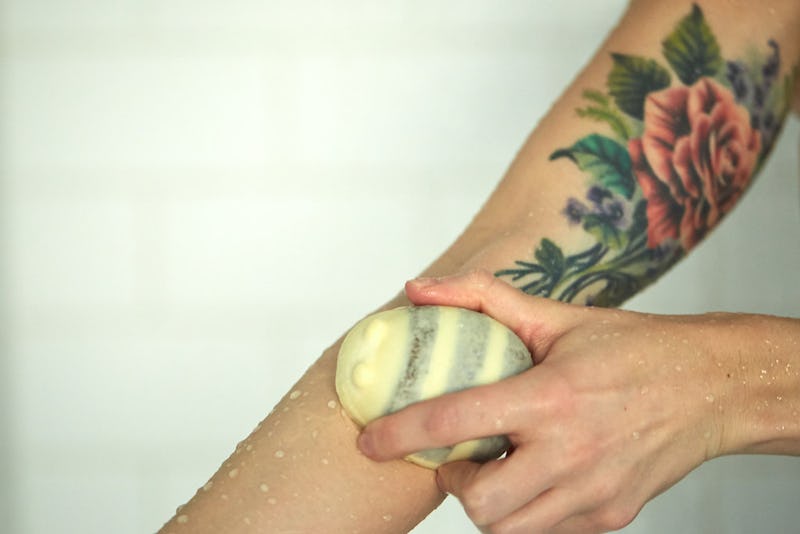 Courtesy of LUSH
LUSH's seasonal products are some of the best — just ask a Lushie. From the Lord of Misrule bath bomb to the Sleepy body lotion, fans of the brand can't get enough of their annual, limited edition goods, and they're always sad to see them go. Lucky for them, LUSH's Scrubee body butter is back again.
Thanks to fan outcry and overwhelming popularity, the Scrubee body butter has been added to the brand's latest round of products. In an Instagram live on Thursday, LUSH revealed their new summer products which included three new bath bombs, three new mouthwash tabs, the seasonal Sleepy body lotion, and a new moisturizing balm. While all those items are sure to make Lushies stoked, Scrubee's return might just be the biggest news from the Instagram live announcement.
The adorable bee-shaped body butter doesn't just add an ultra cute flair to your bath and body products. It's also seriously incredible. Head over to the LUSH website, and you'll find that the sweet little bee has 4.9 stars out of 5. Basically, it's nearly perfect and fans have a lot to say. In fact, one reviewer says, "This has been the single best thing I've ever bought from LUSH." If you didn't get to grab it the first time, now's your chance.
What makes Scrubee so special? It's not just a body butter. While fans do love the bee's moisturizing properties, that's not all it does. Scrubee is also exactly what you'd think: a scrub. Inside the moisturizing exfoliator, fans will find ground almonds and coconut shells to buff away dead skin and leave it soft.
If you've been looking for a product that will make moisturizing and exfoliating your skin to perfection all at the same time, Scrubee may just be it. Plus, at $7.95, it's totally affordable, and you don't have to feel guilty if you want to stock pile it.
Currently, Scrubee is only available online, but come July 28, you'll be able to head to your local LUSH store and grab it in person. If you just can't wait though, head over to the LUSH website now.