This Dating App Is Letting Users Pay For Their Membership In Bitcoin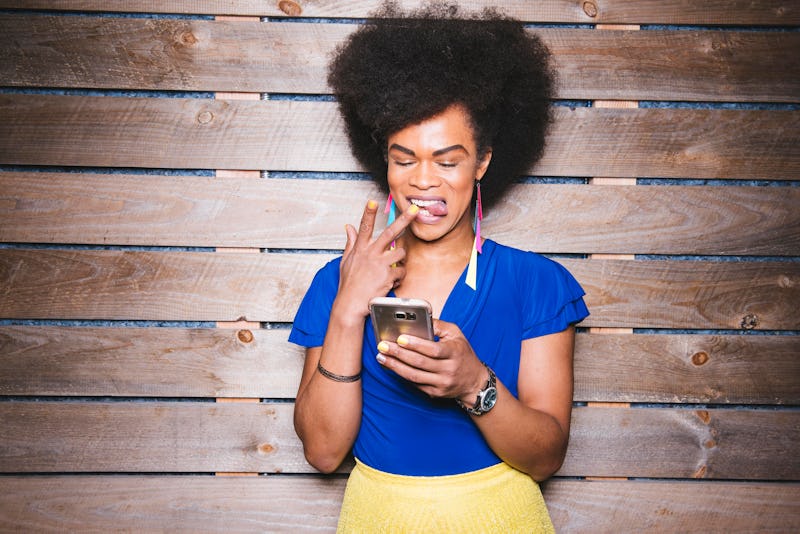 BDG Media, Inc.
If you feel like everyone is getting in on Bitcoin except you, here's yet more proof that cryptocurrency is starting to take over. You can now use Bitcoin to pay for your online dating membership fee — well, if you have a lot of it, that is.
Luxy, the millionaire matching platform, has announced that it will be the first dating website to accept cryptocurrency to pay for membership — and they're starting with Bitcoin. It makes sense that this would be the first website to embrace cryptocurrency, because it's basically aimed at the mega-rich — the same people who are probably already using Bitcoin and other cryptocurrencies.
It launched in 2014 and Luxy is now the world's leading dating app for millionaires, having paired over 1.5 million users from around the world. You don't actually have to be a millionaire to be on the site — you just need a minimum salary of $200,000. So NBD, then. Although, 41 percent of their users do earn over $1 million a year. Oh, and you can also have another wealthy user vouch for you. Considering none of my friends are millionaires, I guess I'm out of luck.
Just to show how serious they are about big wealth, in addition to using Bitcoin to pay, it will also now also be included as a part of an individual's net worth display. (Spoiler alert: I have zero Bitcoin. Bitcoins? Bitcoin? Anyway, I have none.)
So why would a dating website want to start using cryptocurrency? Well, it turns out that its users were already using it elsewhere on their site. "We already have a significant amount of users on Luxy to verify their income via Bitcoin, ETH and other cryptocurrencies," Tim T., CEO of Luxy, tells Bustle. "Since we believe in Blockchain, its values, technology and of course its cryptocurrencies, we want to accept Bitcoin and later more cryptocurrencies to contribute to this development."
Although they've begun to accept it as an option for paying your fee, they see everyone moving over to it anytime soon. It's more about giving its exclusive clientele a chance to use it, if they want to go that route. "Although cryptocurrencies are becoming increasingly popular, we don't expect any immediate major changes among our users' payment habits," he says. "However, users who are using Bitcoin greatly appreciate this option, and the feature will act as an incentive to join the Luxy community." It definitely has a novelty value, if nothing else.
Bitcoin has been making the headlines a lot recently — both for incredible highs and scary drops in value. But if you're thinking about investing, it's important to talk to an expert to make sure you understand all the risks before making any type of investment.
While dating sites that are based off of income or "elite" status may not be your thing, it's interesting to see that cryptocurrency's uses continue to expand. Even though right now it's just for a very elite dating website, it could become a form of payment for us mere mortals some day. At one point there was even a Bitcoin ATM in Shoreditch, the hipster capital of London because #hipsternonsense. But maybe that will just be how we all operate at one point — and it won't just be for hipsters and millionaires anymore.