This 'Voice' Audition May Make You Cry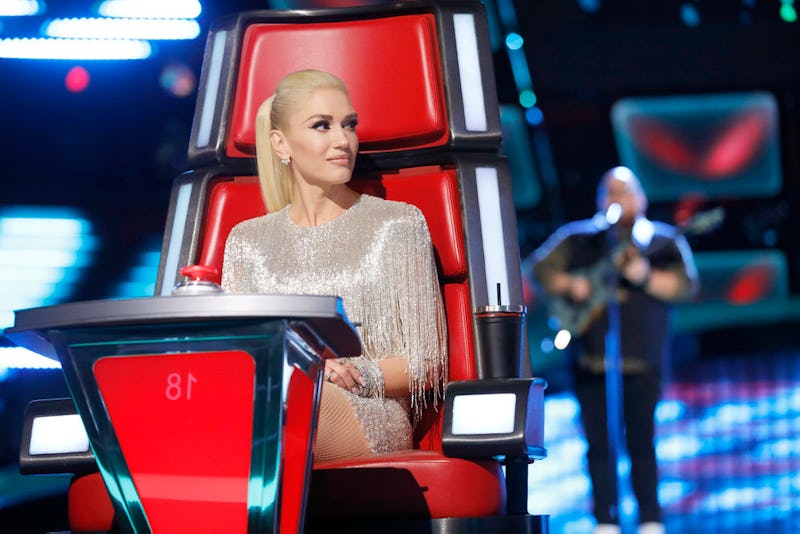 Trae Patton/NBC
The last night of the blind auditions featured plenty of amazing singers but there was one who truly stood out from the crowd. Malik Davage's blind audition on The Voice was so moving, so tender, and so heartfelt that it was tough to imagine he wouldn't be able to get at least one chair to turn around. Then again, it was easy to suspect there would be plenty of emotion funneled into Davage's audition simply because his personal segment pre-audition saw him getting teary-eyed (for the right reasons).
Davage, who grew up without a father, made it clear whilst talking about his life at home that he was committed to being a loving and present father to his young daughter. The 23-year-old told viewers that "singing to me is, like, life" and he definitely proved that onstage on Tuesday's night's final round of auditions.
After small brushes with fame singing on BET's 106 & Park as well as singing the National Anthem for the Washington Wizards basketball team, Davage took the biggest leap of faith by coming to the Voice's stage. His song choice — Miguel's "Sure Thing" — was true to its title and sure enough, judge Adam Levine was wheeling around to face Davage and his smooth stylings.
Once Davage finished his audition, that's when the real emotion came through. He appeared overwhelmed with happiness and he started to tear up the minute Levine attempted to strike up conversation. Gwen Stefani offered him a shoulder to cry on, which he took. Levine then gestured Davage over to his judges chair. In a truly precious moment, he put up his feet in Levine's chair while repeatedly thanking the judges for this opportunity. I mean, if you weren't melting into a puddle of sentimental goo at this point, are you even human, bro?
Davage was able to bring out his daughter and mother to the stage to celebrate his joining Team Adam. The entire Davage clan hugged Levine for a moment, celebrating the momentous occasion. For now, it looks like Davage will have to put his life in Washington D.C. on hold; The Voice is calling.