Man Shot Following Brussels Central Station Blast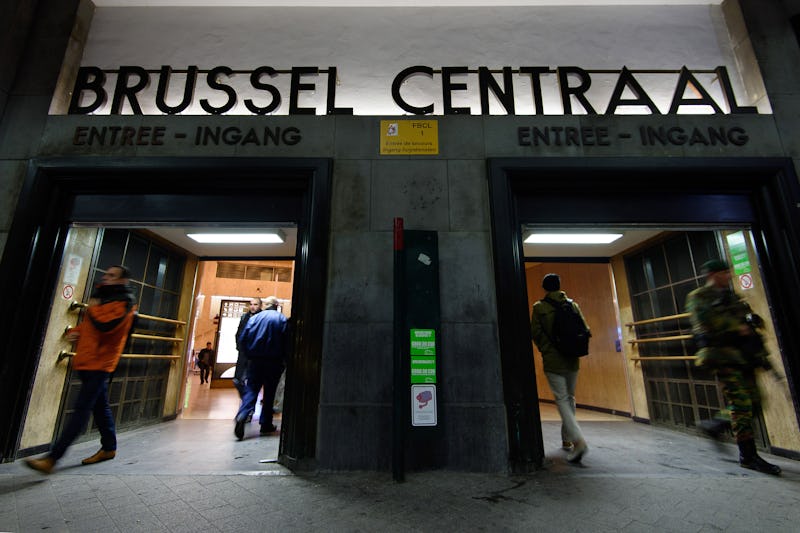 Ben Pruchnie/Getty Images News/Getty Images
According to reports, members of the Belgian military shot a suspect following an explosion in a Brussels train station on Tuesday. Specifically, the reported explosion went off at Brussels Central Station, the busiest such transit station in the Belgian capital. There haven't been any reports as of yet about the identity of the person shot,, but the Belgian police have tweeted that the "situation is under control."
According to Reuters, the man who was shot was wearing an "explosive belt," raising the familiar specters of mass violence and terrorism that Belgium, and more specifically Brussels, have encountered in recent years. Further details about the incident remain scarce, however, and it's important to remember that early reports in chaotic, violent incidents like these can often turn out to be false or mistaken.
Brussels was struck by a large-scale, coordinated terrorist attack last year, and the past few weeks have seen multiple incidents of deadly mass violence throughout Europe. This includes attacks in the U.K. which the radical Islamist group ISIS took credit for, as well as an attack on Muslims leaving a mosque after Ramadan services. Again, however, the exact nature of what's just happened in Belgium is not yet clear, and may not be until law enforcement authorities release more information.
There have not yet been any reports regarding fatalities or injuries stemming from the blast, luckily. In fact, according to the Associated Press, the Brussels prosecutor's office says it appears nobody was killed or even harmed in the explosion. Again, given the immediacy of the event, this sould still be subject to change. But for now at least, it's encouraging news.
According to The Telegraph, a spokesperson for the Brussels police released the following statement on the situation, saying that a person was "neutralised" by soldiers at the scene.
There was an accident at Central Station. There was an explosion around a person. That person was neutralised by the soldiers that were on the scene. At the moment, the police are in numbers at the station and everything is under control.
In the event the early reports are correct and nobody was harmed in this incident, that would be a welcome change. The recent acts of mass violence and terrorism in the U.K. all wrought heavy death tolls, and the attacks in Brussels last year left 32 people dead. So far, however, it sounds as if everyone may have made it out of this alive and healthy.