'Manchester by the Sea' Could Leave Theaters Soon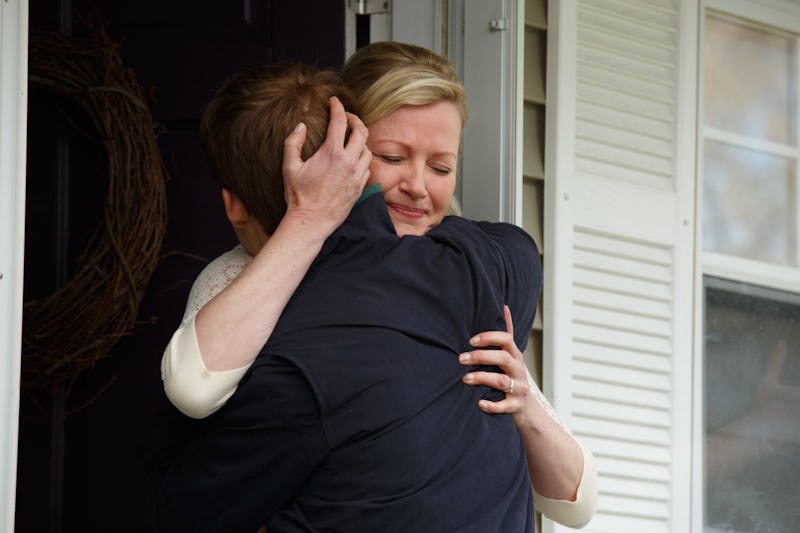 Roadside Attractions/Amazon Studios
With the Oscar nominations coming in just two weeks, there's a mad dash among movie fans to see all of the films expected to draw the attention of the Academy of Motion Picture Arts and Sciences. Many will want to check out La La Land, the winner of the Golden Globe for Best Comedy or Musical. Or perhaps Moonlight, the Best Drama winner at the Globes. But there's a third film that could come away with Best Picture at the Oscars that you may not have seen yet, so is Manchester by the Sea still in theaters?
If you haven't yet seen writer-director Kenneth Lonergan's poignant and realistic look at small town New England life, there's still time — but maybe not much. The film is still playing in theaters, but you should probably act fast because its theater numbers are dwindling. Unless the movie picks up a lot of Oscar buzz in the next few weeks, it's likely in danger of running out of steam and exiting theaters. The film made just over $2.5 million at the box office for the weekend of Jan. 6; which was down 40.7 percent from the previous week. While still a decent showing for a film of this size, it's not pulling in the kinds of numbers that will convince theater operators to keep giving it a share of their valuable screen real estate.
The film first hit theaters on Nov. 18 with a limited release in just 4 theaters. It slowly increased its footprint every week until going wide on December 16, when it screened in 1,206 cinemas nationwide, according to Box Office Mojo. On Christmas weekend it increased that number to 1,213, which unfortunately has been the peak saturation for the film. The next week the film lost seven screens, and this past weekend its numbers fell further to just 1,057 theaters. With three new wide releases (The Bye Bye Man, Monster Trucks, and Sleepless) all debuting this coming weekend in over 2,000 theaters, it's very likely that more cinemas will boot Manchester by the Sea in order to make room for the newcomers.
So basically what I'm saying is this: If you haven't yet seen Manchester by the Sea and you want to see it on the big screen, then you might want to get on that because the way things are looking now, the film could be exiting theaters sooner rather than later.