How Mandy Moore Really Felt About Being A Rom-Com Star Will Surprise Her Biggest Fans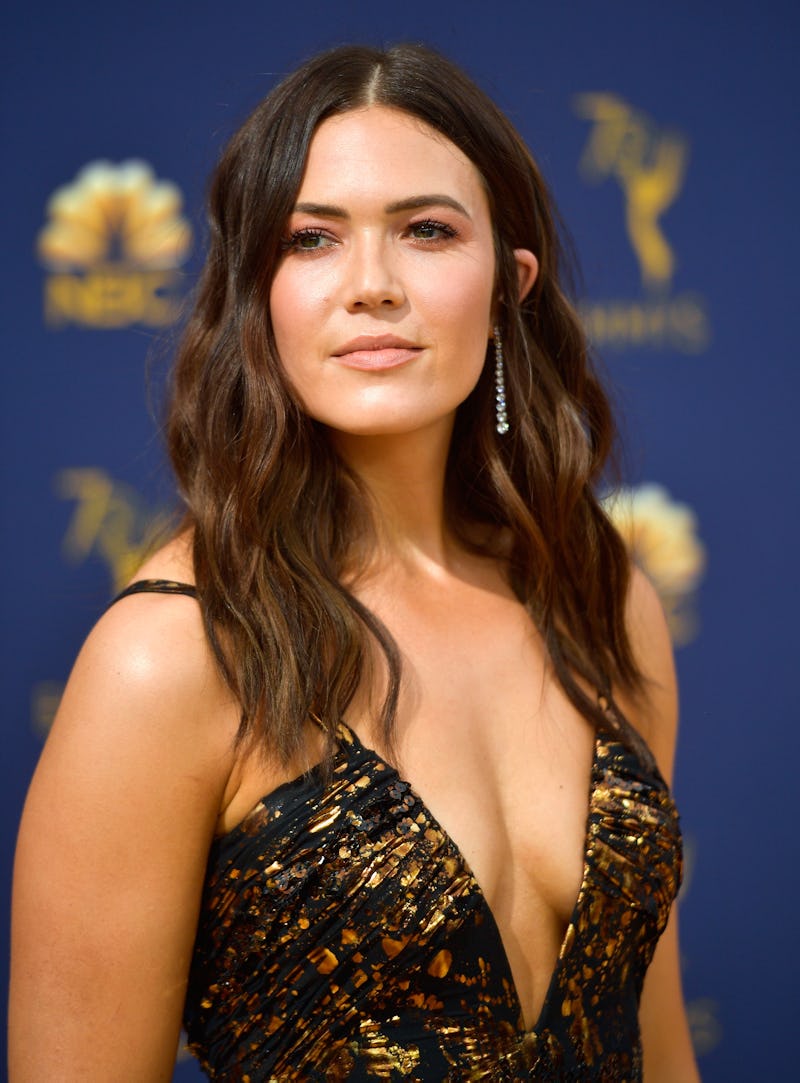 Matt Winkelmeyer/Getty Images Entertainment/Getty Images
As any fan of A Walk to Remember can attest, in the early aughts, there was no teen romance heroine who could hold a candle to Mandy Moore. And while some of her fans may not have complained about her run as everyone's dream girlfriend, Moore herself admits that she felt pigeonholed into those rom com roles before she began starring as Rebecca Pearson in This Is Us.
In an interview with Glamour, Moore revealed that being known as "America's Sweetheart" was actually holding her back, career-wise. "I think those particular descriptors" —namely, being the "nice girl" in Hollywood — "prevented me from finding momentum, workwise, because people saw me in one light," she said in the magazine's November cover-story. "There's more to who I am."
In fact, Moore credits her role on This Is Us with helping to reinvent her career, and for challenging her acting skills: "This Is Us has allowed me to show people that I'm not perpetually stuck in the realm of teen romantic comedies," Moore told Glamour. More importantly, though, Moore said, "I've never been a part of something that means so much to the outside world. It means just as much to all of us."
Along with that career reinvention has come plenty of opportunities that Moore is excited to pursue for the first time, including producing and directing. After all, she said, "If I'm not going to take advantage of the doors that have been opened because of This Is Us to shape the stories that I want to see, then what's the point? After years of not being able to find things that I felt challenged by, it's really cool to potentially be in a position to find material and help create it."
Also on her list on creative endeavors to pursue? A return to music, after revealing that she's been working on writing songs for her seventh studio album since 2017. And though nine years have passed since her last album, Amanda Leigh, was released, Moore says, "I feel ready now. I allowed other people's perception of who I am and what I should be doing and how I should be doing it to permeate my relationship to music."
Unfortunately for those fans who are still bopping to "So Real" and "Candy" all these years later, Moore has only just begun recording new music, so it will probably be another year before she releases a new album. "I've just started writing," Moore told Jimmy Kimmel in July, which echoed an Instagram video that she had posted just a few weeks earlier, on July 13, where she explained that she was "getting back to" the recording studio.
"Getting back to it. It's time. I miss it. I'm not scared anymore. No more excuses. No more allowing someone's else insecurities to dictate my relationship to music and singing. Boom," Moore captioned a clip of something that she was working on in the studio. "This is just a little demo of something @themikeviola and I worked on yesterday... but still, it's a start!"
With all of the new projects on the horizon, it's clear that This Is Us has revitalized Moore's career in more ways than one. And while some fans might miss her days as a pop-star-turned-rom-com-heroine, Moore has clearly grown and changed over the past decade, and the result is even more music and new projects that reflect the woman and entertainer that she's become.
Now, all that's left to do is wait (impatiently) for that new music to finally arrive.