Manny MUA Is Maybelline's First Male Spokesman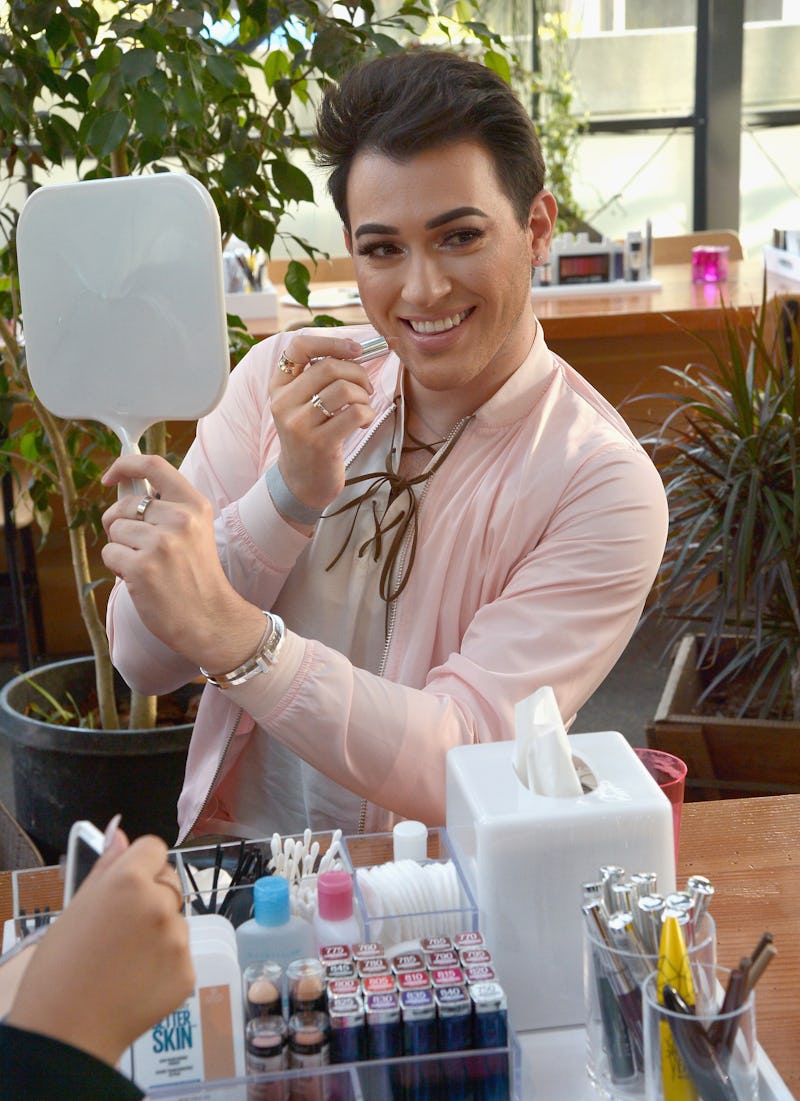 Charley Gallay/Getty Images Entertainment/Getty Images
It's about time that beauty brands started to embrace and celebrate all members of its community, including men, which is why it's so great to hear that Maybelline has made Manny Gutierrez (aka Manny MUA) its new spokesperson. He truly deserved this honor, especially considering he has over two million followers on YouTube and has makeup skills I can only dream of.
Maybelline's announcement that Gutierrez is its new spokesperson comes shortly after Covergirl announced that James Charles was its newest Covergirl, marking a significant shift in what "the face" of the beauty industry actually looks like, after years of only using fair-skinned female models and popular celebrities in campaigns.
For Gutierrez's first Maybelline campaign, he stars alongside MakeupShayla, an Instagram influencer with over two million followers, to promote Maybelline's Big Shot by Colossal mascara. This is an important move for inclusivity in the makeup industry, especially in a time where men feel pushed to be overtly masculine and women of color are often underrepresented in the beauty industry.
Gutierrez is awesome and incredibly talented, so it makes total sense that he landed this coveted spot as a representative for one of the world's biggest beauty brands — one that has Gigi Hadid as a spokesperson too, for context.
Gutierrez expressed his excitement about teaming up with Maybelline on his Twitter on Wednesday.
I think everyone is excited to see how he'll grow now that he has a powerhouse brand by his side. Here's what some of his fans have been saying:
Preach, Jasmine!
Get ready, world!
Bust out the champagne!
We couldn't agree more!
If you haven't already seen the campaign, here it is:
Congrats, Manny Gutierrez! You deserve it.