Margot Robbie Once Found A Severed Human Foot & She Seems Pretty Chill About It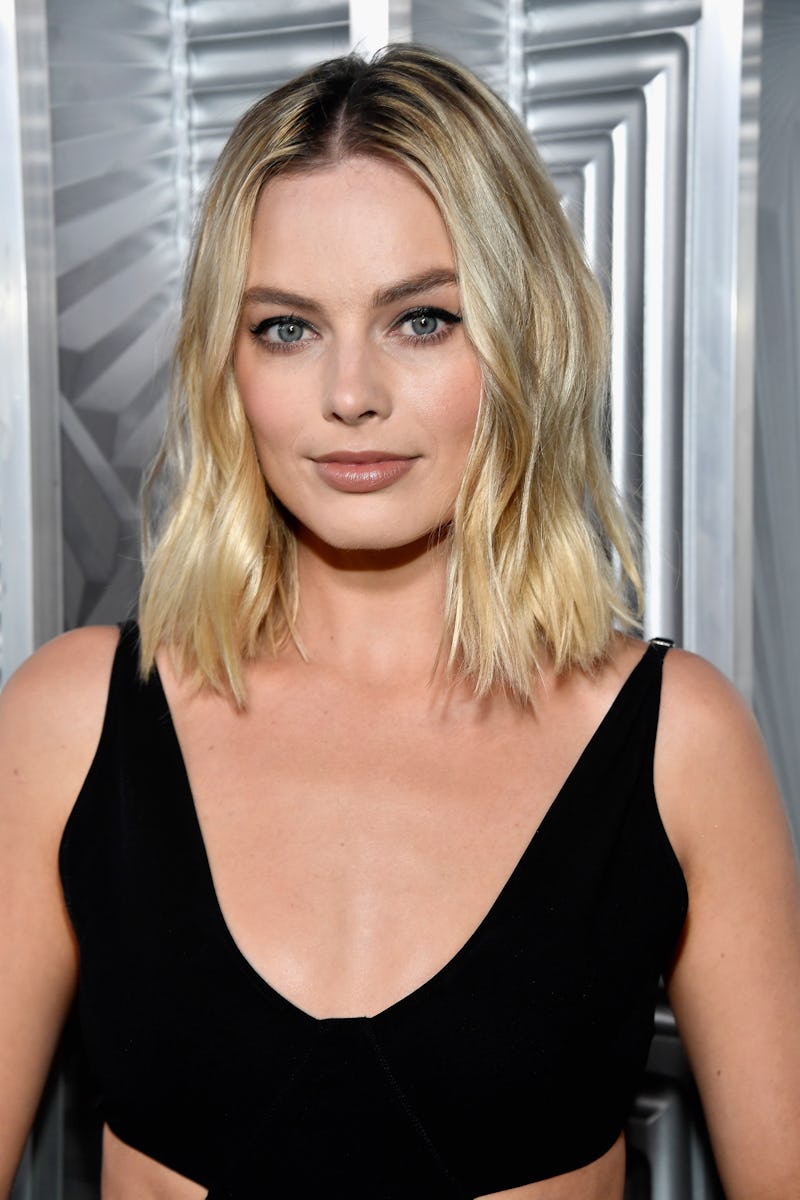 Frazer Harrison/Getty Images Entertainment/Getty Images
In news that no one expected to hear, Margot Robbie once found a severed human foot. For real, the I, Tonya star says this happened to her one time. The 27-year-old actor revealed the weird fact during The Hollywood Reporter's Dec. 7 roundtable discussion in front of a live audience at West Hollywood's Quixote Studios. Next to Bryan Cranston, Octavia Spencer, Diane Kruger, Armie Hammer, and Robert Pattinson, Robbie opened up about the shocking incident.
"I recently did a film, and the director asked if everyone could write down the craziest thing that has happened to them in their lives," she began. "I had spent two months with this group of people, probably about 60 people, and everyone seems super normal. And then everyone had to write down the craziest thing that happened to them, and it was released on the last day, and you had to guess whose story matched up with who."
She then explained how, "It just reminded me that fascinating people are everywhere," and how, "Everyone has a story." Of course, THR asked about her story and what she wrote down, which is when the severed foot entered the discussion.
Robbie responded,
"I once found — and no one guessed that this was me — I found a human foot on the beach in Nicaragua."
Yes, she says that actually happened.
Of course, her answer got quite the reaction. Spencer replied, "Oh, wow, death!" Kruger wanted to know if only bones were found, but Robbie didn't elaborate. As for Cranston, he joked, "And she uses it as a door stop." Robbie ended her surprising story by calling the foot, "Just a little souvenir."
People on social media are also reacting to her story. How can you not? One person tweeted, "i don't even believe margot robbie is 27 so why would i believe she found a severed foot." Another Twitter user wrote in regards to the feet popping up in Canada, "While the rest of us are trying to wrap our heads around the mysterious fact that severed human feet keep washing ashore in Canada, Australian actress Margot Robbie has apparently already deal… [sic]"
According to E! News, Robbie visited Nicaragua in 2014, which could be when she found the severed foot. In April 2014, the Daily Mail reported she was vacationing in the tropical location. She also shared photos of her travels on Instagram. The severed foot was not featured.
This isn't the Suicide Squad actor's only weird story. Over the course of her career, she's given plenty of interviews and has gotten extremely candid about her life and experiences. She isn't afraid to just go for it in an interview, like when she randomly tattoos someone. You can read more about that below.
She Once Stole Hotel Toilet Paper
While appearing on The Tonight Show Starring Jimmy Fallon in February 2015 Fallon asked her about stealing hotel toilet paper. "I heard that you steal toilet paper. This is like a rumor that I've heard...," he said. As she laughed, Robbie said, "OK, I know what you're talking about." She quickly added, "It was one time!" She explained further, "It was actually when I was living in New York and I was busy and I was working on Wolf [of Wall Street] and I didn't have time. And every time I just got home I was like, 'Damn it, I forgot to buy toilet paper, again.'"
She said she was saying goodbye to a friend who was staying a hotel and the friend told her to take whatever she had leftover, so, Robbie, packed up a bag of toilet paper. Yes, she was beyond excited about it. As odd as that might sound to some, there are probably many people who can relate to this.
She Loves A Good Shower Beer
Raise your hand if you had a shower beer in college? *raises hand* Well, Robbie does, too, whenever she gets the chance. "I like to have a beer shower— a nice beer in the shower," she admitted to Harper's Bazaar in August 2016. "When I did Whiskey Tango Foxtrot, I was saying, 'Oh, my God, I can't wait to go home,' and Tina Fey's costume lady was like, 'Me too. I can't wait to go home and have a beer shower.' I was like, 'What's a beer shower?' She said she drinks an ice-cold beer in a boiling-hot bath or shower, and it made her sleep. I was like, 'That sounds perfect!' So now when I get home from work, I have a beer shower or a beer bath if I have time."
You might think she'd choose a glass of wine or champagne, but, nope, she goes with beer.
She Tattooed A Fan During An Interview
Can you believe this happened? In September, Robbie gave a member of Graham Norton's production team/a big fan of her's a tattoo — a real tattoo. This is something she said she did to her Suicide Squad co-stars, because, why not? Obviously, Norton thought she should do it during their chat. Well, she did, because Robbie loves giving tattoos.
She Has A Suitcase Collection
She also revealed to Harper's Bazaar last August that rather than owning a lot of shoes or purses, she collects suitcases. "I love to travel and live out of suitcases," she said. "I have 12 of them at home because, you know, sometimes you get stuck in a country and you need to buy one. I can probably pack more things into a suitcase than any other human being. Some people have a shoe collection or a handbag collection; I've got tons of suitcases."
There's no denying that Robbie is fascinating. And how can you not adore how honest she is about her life? Plus, she is a captivating storyteller. Margot, keep your stories coming.