The Best Mary Tyler Moore Memes & Tributes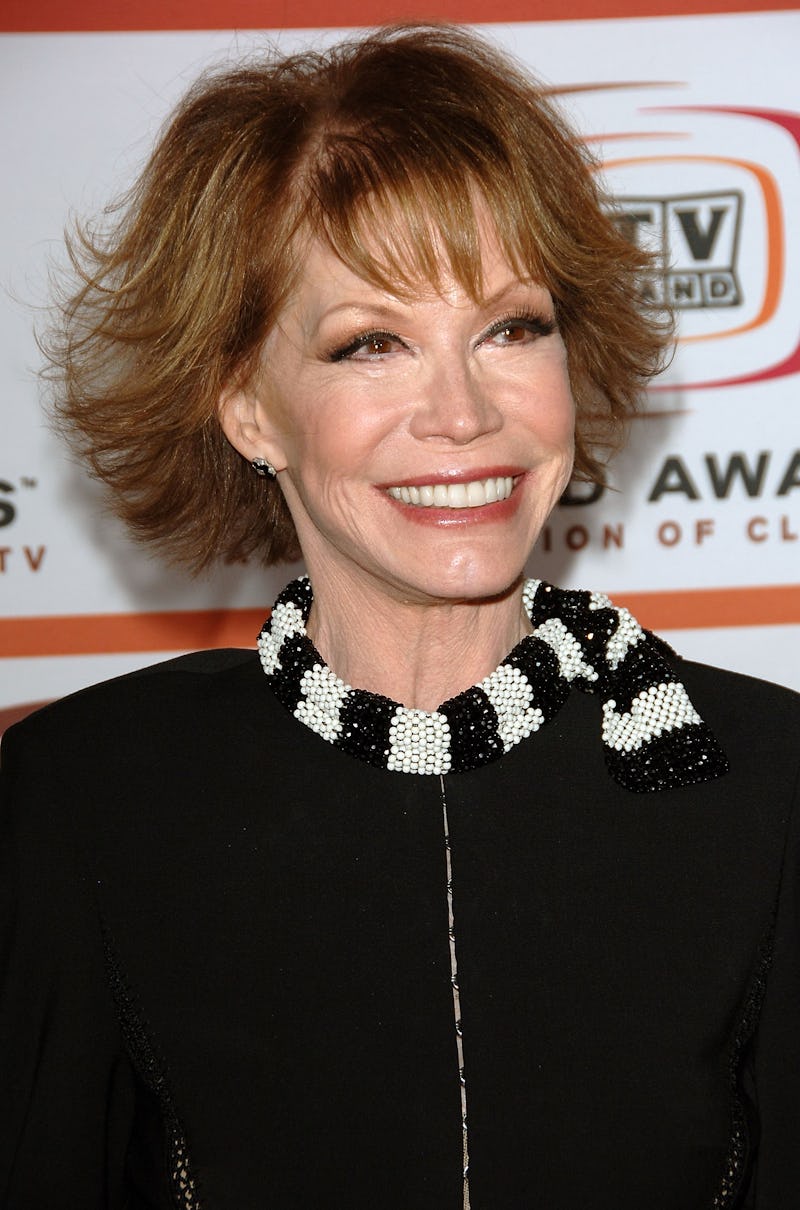 Stephen Shugerman/Getty Images Entertainment/Getty Images
The world just became a little bit smaller and sadder. On Wednesday, Jan. 25, Mary Tyler Moore died at the age of 80 after being hospitalized. Like it goes with any celebrity who impacted the lives of many, there are all kinds of Mary Tyler Moore memes and tributes popping up across the internet. These just go to show you how much Moore influenced her fans through her work and as an empowering female actor. She will forever be a legend and someone many will continue to admire.
Moore's rep released the following statement to Bustle, confirming the news of her death:
Today, beloved icon, Mary Tyler Moore, passed away at the age of 80 in the company of friends and her loving husband of over 33 years, Dr. S. Robert Levine. A groundbreaking actress, producer, and passionate advocate for the Juvenile Diabetes Research Foundation, Mary will be remembered as a fearless visionary who turned the world on with her smile.
As noted in the above statement, her smile and her visions really did make the world a better place. Now, let's honor Moore like the special woman she was and will always be.
Women Are Thankful
She paved the way for so many women in Hollywood.
Her Legacy Is Grand
I couldn't have said it better myself.
Her Talent Impacted Everyone
Her talent and her smile were something special.
This Quote Says It All
Powerfully said.
A That '70s Show Memory
Never forget.
She Was A Beacon
Preach.
Tissues Are Needed
That they are.
She Was A Breath Of Fresh Air
And a breakthrough star.
She Explained Bravery Perfectly
A woman of wisdom.
So Many Adjectives
She can be described in so many ways.
She Was Crush-worthy
Beautiful inside and out, for sure.
This Stage Tribute
Now that's a perfect way to remember her.