Matthew Perry Once Beat Up A World Leader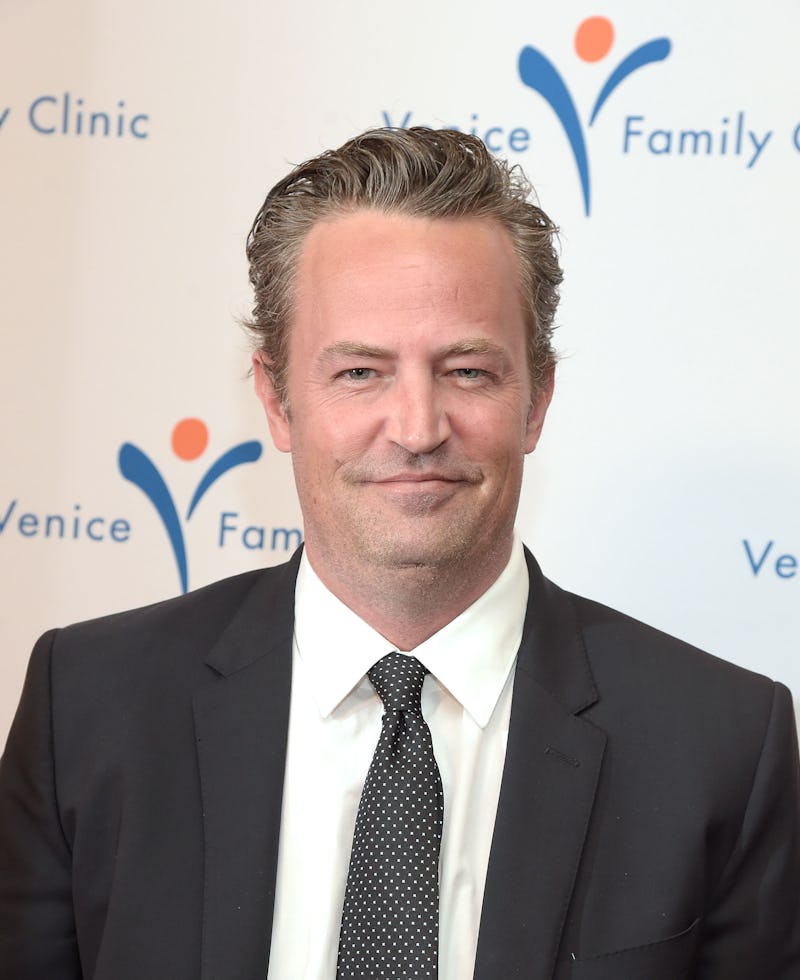 Jason Kempin/Getty Images Entertainment/Getty Images
You may not like Matthew Perry after hearing this story, but don't worry, he doesn't like himself much either for it. While appearing on Jimmy Kimmel Live Wednesday, Matthew Perry admitted he once beat up Justin Trudeau. What's that now? The Odd Couple star had the nerve to beat up the current prime minister of Canada that pretty much everyone knows, loves, and can't stop staring at? Chandler Bing would never do such a thing — and mainly because he'd be too scared to.
Kimmel was amazed that Perry and Trudeau are connected, so of course he had to ask about it. For those unaware, the former Friends actor grew up in Ottawa, which is how he knows Trudeau. They went to the same school and that is where Perry and his friend decided they would beat up the man who is now the leader of an entire country.
"I have a story about him that I'm not proud of," Perry confessed immediately. "My friend Chris Murray, who was also in the fifth grade in Canada, reminded me that we actually beat up Justin Trudeau."
Kimmel was beyond shocked, just like I'm sure you are. At the time this totally not OK event happened, Trudeau's father, Pierre Trudeau, was prime minister, but Perry assured Kimmel that is not why he and his friend beat him up. "I don't think that was the reason we beat him up," he said. "I think he was the only kid in school we could beat up."
So what was their other reasoning? You'll have to hear Perry's explanation. But he ensured Kimmel, "I'm not bragging about this. This is terrible, I was a stupid kid. I didn't want to beat him up."
Still, Perry does feels somewhat responsible for Trudeau's esteemed career. "But I think it was rather instrumental in him going to such great heights and becoming the prime minister," he said. "Yeah, I think he said, 'I'm gonna rise above this, and I'm gonna become prime minister.''
Perry also said that he has not seen Trudeau, they don't keep in contact, nor are they friends. Actually, that's how he prefers it. "I feel shame," Perry said about his actions. "I don't want to think about it."