This Entrepreneur Will Find You The Perfect Gift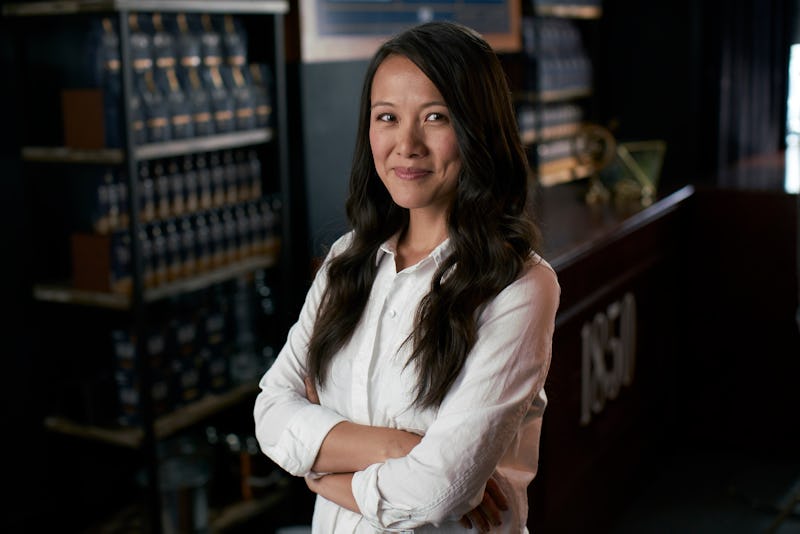 No matter how well you know a person, it can be hard to find the perfect gift for them. Should you choose something practical in the hopes they'll use it? Something frivolous they wouldn't buy for themselves? Something they've asked for? A surprise? And don't even get us started on trying to find something unique and affordable.
Fortunately for us, Alice Kittrell, founder of Outgift, has dedicated her career to solving these problems. Outgift, as Kittrell explains it, combines artificial intelligence, a highly curated product portfolio, and an engaging social sharing platform to help you find the right gift for each and every occasion and person. Gone are the hours and days spent racking your brain for ideas and searching the mall for something that's special and within your budget. "We're dedicated to ensuring that our users never have a bad experience with occasions that are meant to be joyous and celebrated," she explains.
This brilliant and user-friendly vision has earned Kittrell a spot among the finalists for the "1850™ Bold Pioneers Contest." Back in August, the Company set out on a quest to find upstart visionaries with bold ideas that needed funding. This young entrepreneur is one of three finalists in the running to win a $18,500 grant, along with a mentoring session with Reddit co-founder Alexis Ohanian.
A user's experience on the site begins with a sort of Mad Lib: You enter the occasion (everything from "birthday" and "anniversary" to "Just Because or "Housewarming"), your relationship to the person, their gender identity, age, and some of their interests, and voila! A smorgasbord of relevant, varied gifts — in a wide range of price points — appears before your eyes.
If this seems easy, fun, and, uh, totally lacking the stressful parts of gift-giving, that's exactly what Kittrell had in mind when she started the company. "Most people have been on both ends of gifting and know firsthand how it can sometimes be an underwhelming, stressful, or disappointing experience," she says. "The purpose of gifting is to show the people you love how much you care about them — sometimes we have a hard time conveying that."
Funny enough, Kittrell's own associations with gift giving are overwhelmingly positive; presenting her family with tokens of her love has been a source of happiness and pride since childhood. "Growing up, my family didn't have a lot of money for gifts, so we didn't celebrate holidays or birthdays," she explains. But because she loved the holiday season so much, she would use the money she saved up all year from odd jobs to buy presents for her siblings. "Seeing their faces light up with joy when they unwrapped my gifts is one of my fondest childhood memories," she says.
Kittrell attended Rutgers University for undergrad, and then spent the first part of her career in corporate America, working finance jobs. But she always saw entrepreneurship in her future. "I have wanted to build a business I could be proud of and love for as long as I remember," she says. In 2016, three years after earning her MBA from NYU's Stern School of Business, she founded Outgift with that wish and her warm childhood memories in tow. And with a business built on the principles of nurturing interpersonal connections and helping others bring joy to their loved ones, we'd say she definitely achieved that dream.
Want to support Alice Kittrell and her work with Outgift? Watch her and other 1850™ Bold Pioneers contestants pitch their business ideas. Visit the 1850™ Bold Pioneers Contest site now through December 3rd to cast your vote for the best presentation!
This article is sponsored by 1850™ Brand Coffee.