How To Wear Earrings Like Meghan Markle, From Simple Studs To Statement Pairs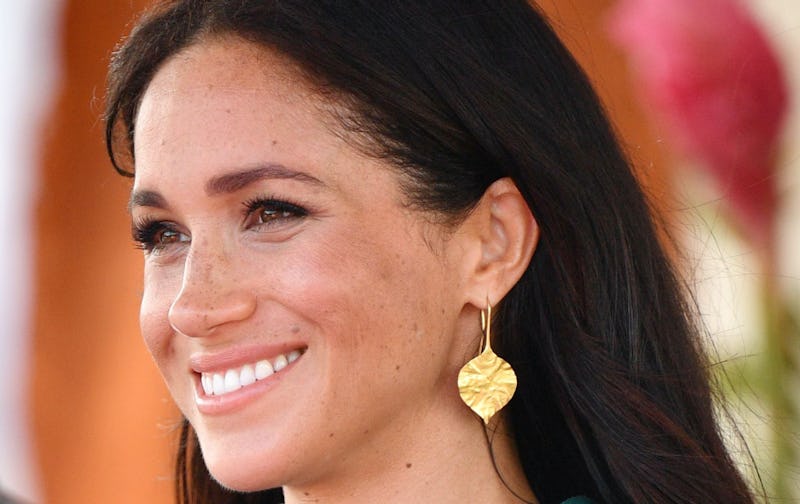 Shutterstock
Meghan Markle's style is consistently followed and copied in the UK and beyond. As well as becoming a member of the royal family and a charitable advocate, Markle is a fashion icon in her own right, and pieces she wears sell out instantly. She's also got accessorising totally down, particularly when it comes to her jewellery – and these 10 dupes of Meghan Markle's favourite earrings will allow you to get her look with ease.
When it comes to earrings, Markle has a vast selection of styles she opts for, and a broad taste. The star only appears to have one lobe piercing in each ear, but she really makes the most of these by experimenting with everything from simple diamond studs to dainty hoops and bolder, more distinctive oversized dangly styles.
In short, she's an earring chameleon, and her jewellery wardrobe is huge. Here, I've picked out 10 of her most iconic looks, and selected (largely high street) dupes for each pair of earrings so you can steal the look with ease.
We only include products that have been independently selected by Bustle UK's editorial team. However, we may receive a portion of sales if you purchase a product through a link in this article.