Meryl Streep's SAG Outfit Was So Cool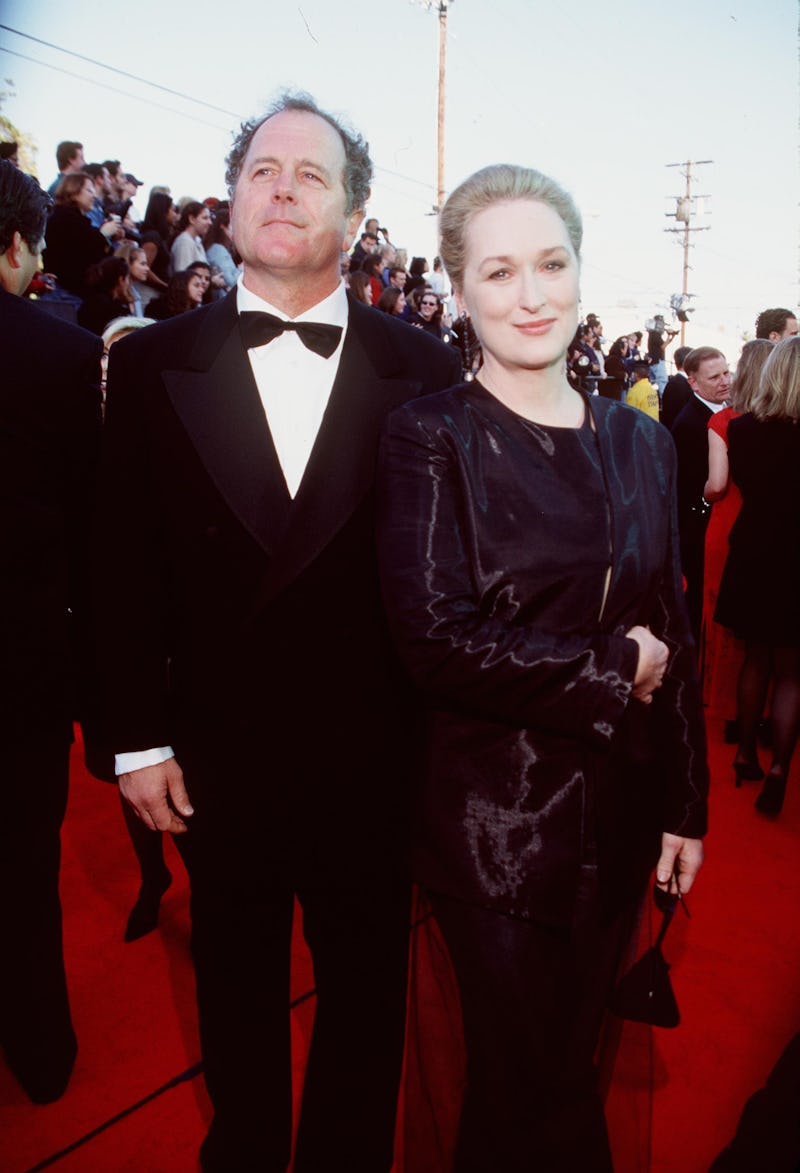 Ron Wolfson/Hulton Archive/Getty Images
Leave it to Ms. Meryl to be the epitome of class, always. Let's take a walk down memory lane to Meryl Streep's first SAG Awards outfit from 1999. Though she garnered her first nomination for Outstanding Performance by a Female Actor in a Leading Role back in 1994 at the inaugural Screen Actors Guild Awards for her movie The River Wild, Streep didn't actually walk the red carpet until a few years later, when she was nominated in the same category for her work in One True Thing (though it's worth noting that she was also nominated in the intermittent '95 and '96 — as well as a whopping 17 times since).
It was the 5th Annual Screen Actors Guild that year, and while some of the attendees really glammed it up (especially Gwyneth Paltrow, who was nominated for Shakespeare in Love that year) Streep kept things low key, as has generally been her style M.O. over the course of her decades long career. She selected a simple yet stylish black flowy top, embellished with a diagonal row of skin-baring button detailing, in a style that, while not technically a cutout, was definitely cutout-adjacent. She paired the look with matching pants, as well as high-heeled sandals.
She also kept things simple with regards to her hair and makeup, opting for a classic swept up bouffant, paired with natural makeup featuring a flattering rosy lipstick. She also set off her up 'do with some artsy statement earrings adorned with glass beads.
She attended the show with her husband, Don Gummer, and the two made for quite the adorable pair on the red carpet.
Streep is nominated once again at this year's SAG Awards for her work in Florence Foster Jenkins, a film for which she also just picked up her 20th (20th!!) Oscar nomination (in case you haven't seen it, her reaction was priceless). She's sure to take to the red carpet with her signature je ne sais quoi, and it'll be fun to see what she wears this time around.